17 Makeup Primers That Are Perfect for Combination Skin
November 29, 2022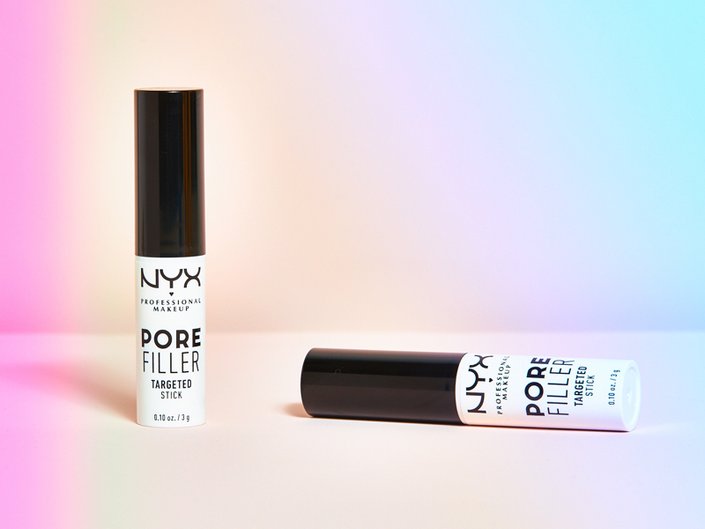 It's no secret that combination skin can make makeup application a challenge. Some days, your skin might be so oily that your makeup slides right off. Other days, your complexion can be so dry that your makeup looks flaky. Luckily, both of those issues can be resolved with the help of the right makeup primer.
What Is a Makeup Primer?
Makeup primer comes in all types of consistencies and forms, from liquids to gels and even lightweight creams. It is the bridge between your skincare and makeup routine, and it is the first product you apply before foundation, CC cream or other face makeup.
What Does a Makeup Primer Do?
Makeup primers help keep your skin looking smooth and silky under makeup. Primers also help base makeup last longer by preventing the products from smudging, creasing or flaking, and can even help reduce shine throughout the day, too.
How to Apply Primer If You Have Combination Skin
Combination skin types will benefit most from primers that can help target excess oil throughout the day — for example, mattifying or gel primers. Combination skin types should also consider primers with BHAs like salicylic acid and humectants like hyaluronic acid to help minimize the appearance of pores in oily areas while still keeping dry areas moisturized.
After applying SPF, apply three drops of primer (one on each cheek and one on the center of the forehead) to your face and blend in with your fingers or a beauty sponge. Then, apply your foundation, concealer or CC cream.
Best Primers for Combination Skin
Ahead, find 17
long-lasting makeup primers
that simultaneously combat flakes and shine so your look will stay intact.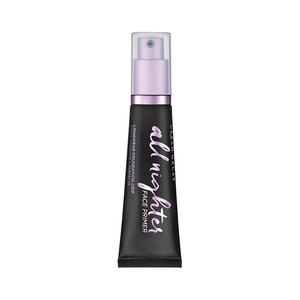 1 / 17
This sheer formula grips makeup with ease and hydrates the skin without feeling heavy. The best part? It will keep your skin matte (but not dry!) and your makeup in place for eight hours.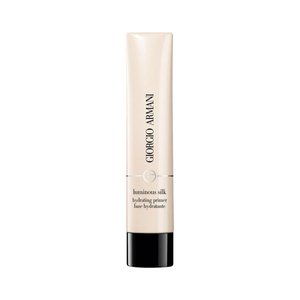 2 / 17
If your combination skin falls on the drier side of the spectrum, opt for this hydrating primer that works to blur large pores
and
keep your skin looking flake-free.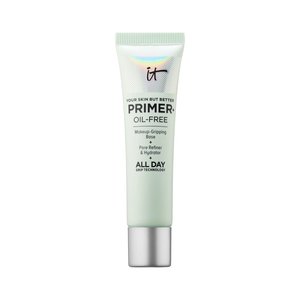 3 / 17
Keep makeup in place with this lightweight oil-free primer that refines pores while keeping you matte and hydrated. It has a proprietary complex featuring all day grip technology to ensure that your makeup won't slip or slide throughout the day.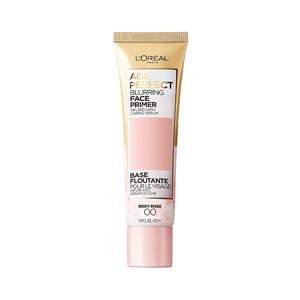 4 / 17
Blur the appearance of large pores and imperfections with this primer that will give you smoother-looking skin. It's infused with a caring serum as well to help improve overall skin brightness for a radiant complexion.
5 / 17
Instantly mattify your skin with this primer formula that works to control shine and reduce the appearance of large pores. It contains salicylic acid to gently exfoliate the skin to even out texture plus limonette extract to absorb excess oil and shine.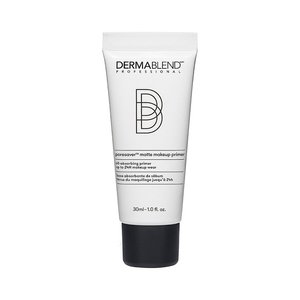 6 / 17
A matte option that's one of our editors' favorites, this pick has an oil-absorbing, pore-minimizing finish. It guarantees up to 24-hour makeup wear and smooths skin for a filter-like look.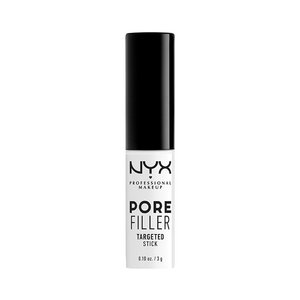 7 / 17
Instantly smooth the look of your pores with this blurring stick. The applicator allows you to precisely target areas that need shine control and dries with a transparent, soft-focus finish. You can even apply this one over makeup if touch-ups are needed throughout the day, too.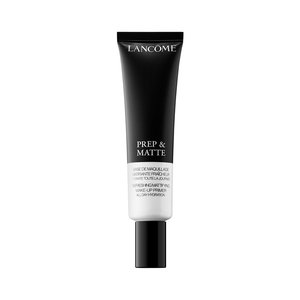 8 / 17
Work wonders on your combination skin with this creamy yet lightweight formula. It adds major hydration to dry patches while keeping oily spots in check throughout the day.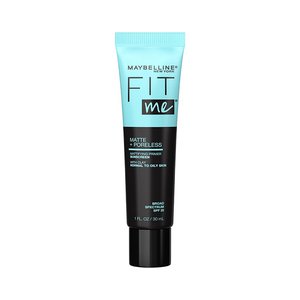 9 / 17
Create an extra smooth canvas for your makeup with this shine-controlling primer that mattifies the face for up to 16 hours. What's more, it works to protect your skin from damaging UV rays thanks to its SPF-infused formula.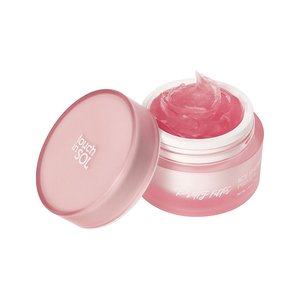 10 / 17
We can't get enough of this cooling gel formula that offers a smooth base for makeup, even if your skin is feeling both oily and dry. It helps keep your makeup in place for hours and makes your complexion feel like silk.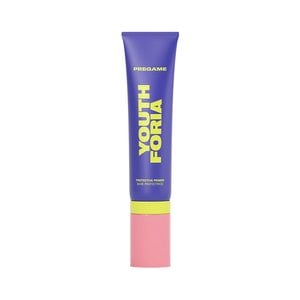 11 / 17
Sometimes viral products actually live up to the hype! This combination skin-friendly primer is certainly one of them because it helps balance out the skin with emollients and oil-absorbing ingredients. Your skin will be left boosted, refreshed and velvety smooth before makeup.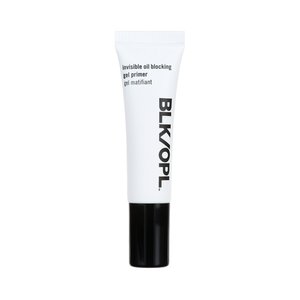 12 / 17
This drugstore gel primer is a crowd favorite because it works to block excess oil and has a lightweight, jelly consistency. It dries down matte and keeps your skin looking like velvet all day long.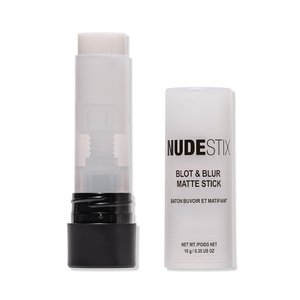 13 / 17
Mattify your skin with this user-friendly primer stick before foundation. It has silica and volcanic ash that work together to absorb excess shine, plus mugwort extract and heartleaf extract to keep your skin looking silky smooth and fresh. You can also use it over makeup to help reduce shine throughout the day.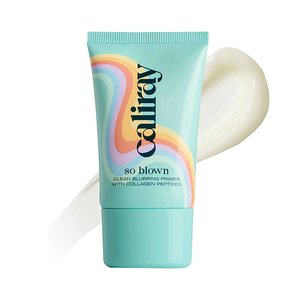 14 / 17
Tighten pores with this primer that also works to even out skin texture and reduce redness. It also contains collagen peptides to help plump and nourish the skin, plus vitamin E and niacinamide to keep it looking fresh and oil-free.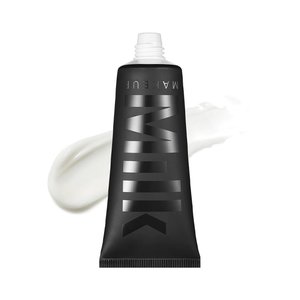 15 / 17
This primer lives up to its 'eclipsing' name because it easily hides uneven texture, tone and bumps. It's formulated with niacinamide, bakuchiol and lentil extract to visibly smooth the skin and reduce excess shine.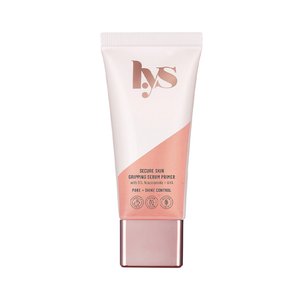 16 / 17
This serum primer has a silky smooth consistency that your combination skin will drink up. With a blend of AHA fruit, grapefruit extract and niacinamide, it brightens dark spots, improves uneven skin tone and keeps oil at bay.
17 / 17
Combination skin types will love this primer: It works to mattify oily areas and keeps your makeup in place all day. It contains niacinamide and witch hazel to visibly tighten pores, plus glycerin to keep the skin happy and hydrated.
Read more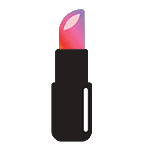 Back to top