15 Best Setting Sprays for Oily Skin This Year
May 16, 2023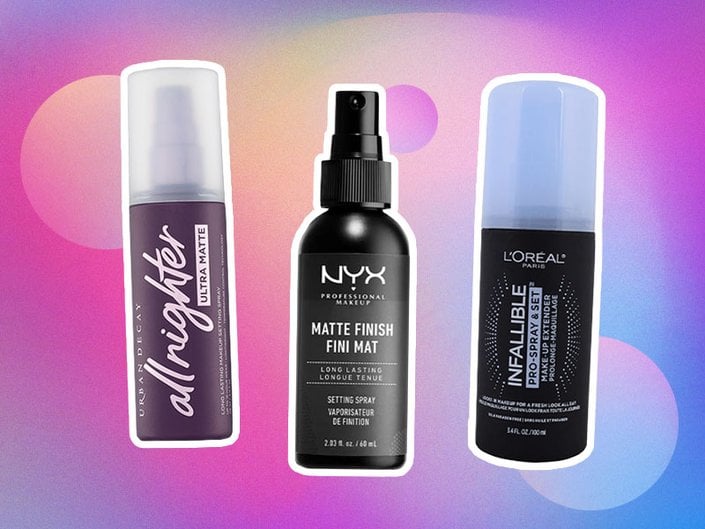 Perhaps the most challenging part of having an oily complexion is keeping shine to a minimum throughout the day. After working hard to achieve a silky smooth, matte makeup look, nothing is worse than excess oil creeping through and making your face feel like a slip and slide. Ahead, we rounded up six of our absolute favorite setting sprays for oily skin that are sure to keep you looking grease-free from morning to night.
What Is a Setting Spray?
Setting sprays are mists that work to keep makeup in place throughout the day. Different setting sprays have various finishes, like dewy, natural or matte.. Setting sprays should be applied as the very last step in your makeup routine to complete the look and to create a long-lasting effect.
What Does Setting Spray Do If You Have Oily Skin
If you have an oily skin type, setting sprays with mattifying ingredients (read: kaolin clay or oil-absorbing particles) can help absorb shine throughout the day to keep your makeup looking matte and fresh.
How to Use Setting Spray If You Have Oily Skin
After applying your makeup, mist your face with a mattifying setting spray in an X motion. This will ensure that you're spraying every inch of your face and can help keep your makeup intact and shine-free all day long. Another good tip is to read the back of the product packaging for specific directions on how far away to hold the spray from your face during application. This will ensure you're not over- or under-applying and will reap all the benefits.
The Best Setting Sprays for Oily Skin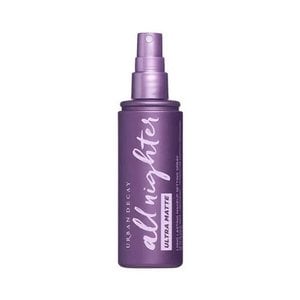 1 / 15
We love the O.G. Urban Decay All Nighter Formula, but we might love the Ultra Matte version even more. This long-lasting setting spray works just like the original, but mattifies and keeps your look shine-free for up to 16 hours. Trust us, you won't want to go a day without it.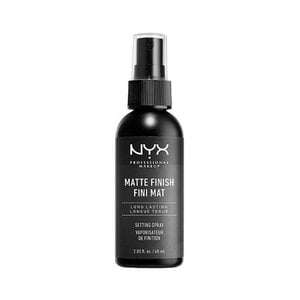 2 / 15
This setting spray is a cult-favorite for good reason: It's extremely comfortable to wear and can mattify your complexion whether you're rocking a full beat or just some tinted moisturizer.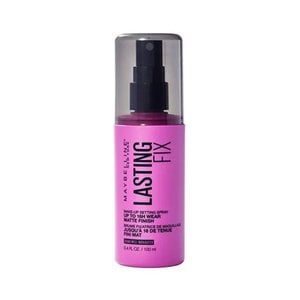 3 / 15
Lasting Fix from Maybelline New York is another solid option for oily skin because it locks in makeup for up to 16 hours and controls shine. The best part? You only need one or two spritzes for a day-long hold.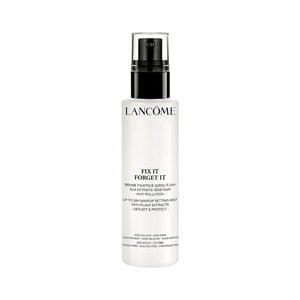 4 / 15
Your makeup will stay looking fresh for 24 hours thanks to this hybrid setting spray. It's completely sweat-proof and contains hyaluronic acid and vitamin C for skin-smoothing protection.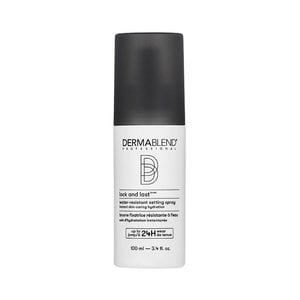 5 / 15
So you want to keep shine at bay, but you don't want to risk drying out your skin? Might we recommend this setting spray to help solve your woes. It will keep your makeup in place for up to 24 hours, and it'll keep it hydrated and nourished with witch hazel, allantoin and willow leaf extract.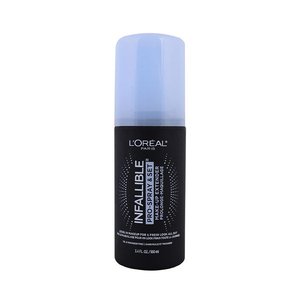 6 / 15
Smudgy eyeliner and splotchy bronzer, be gone! Mattify your makeup with this setting spray that's oil-free and non-comedogenic. It will help ensure a smudge-free makeup look that lasts for hours — no touch-ups required!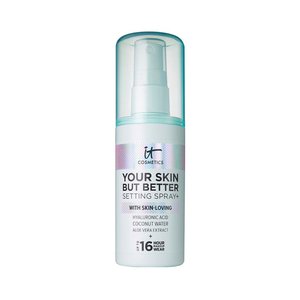 7 / 15
For a refreshing mist that will lock your makeup in place without drying out your complexion, look no further than this formula. It has micron-size mattifying powders that work to absorb excess oil and shine, while hyaluronic acid keeps the skin looking fresh and revitalized.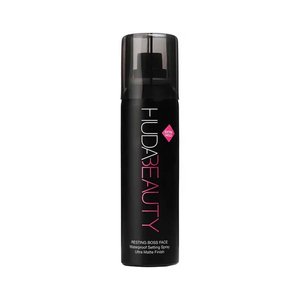 8 / 15
This powerhouse setting spray won't make your makeup budge or slip for hours. It will give you a comfortable, matte finish and won't dry you out.
9 / 15
For a crowd-favorite spray that will keep your makeup in place
and
totally shine-free, look no further than this option from Charlotte Tilbury. It combines film-former polymers, japanese green tea and aromatic resin to blur, mattify and set makeup for 16 hours.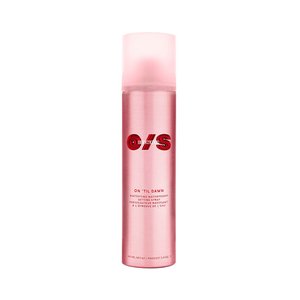 10 / 15
Lock makeup in place with this waterproof setting spray filled with good-for-your-skin ingredients. It has green tea extract to help tighten pores, plus witch hazel to give your makeup a blurred, shine-free look.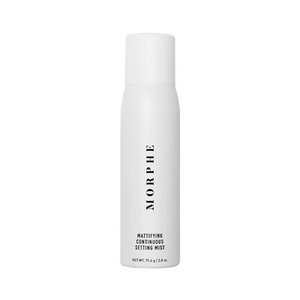 11 / 15
There's a reason that this setting spray has a cult-following: It helps control oil throughout the day like a charm. The formula is completely sweat-proof and will ensure your skin looks matte, even and fresh for up to 12 hours.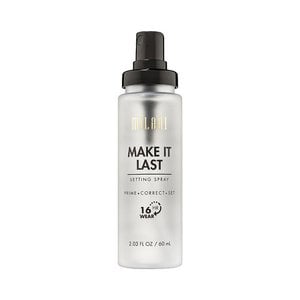 12 / 15
This drugstore makeup setting spray has an up to 16-hour wear and can be used before and after makeup to lock your lock your look in place with ease. It will keep you looking fresh but never shiny, and your makeup won't crease or crack no matter how long you wear it.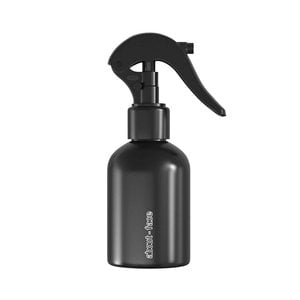 13 / 15
For a formula that primes and sets, opt for this pick. It's oily-skin friendly with an antimicrobial formula so it won't clog your pores.It also comes in a bi-phase formula that's powder and liquid to ensure your makeup won't move an inch. Remember to shake it up vigorously before application!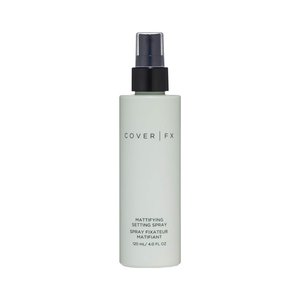 14 / 15
Weightless and refreshing, this setting spray is a must-try if you want to keep oil at bay. It has oil-absorbing kaolin clay and ancient African tree bark to help reduce the appearance of pores and shine.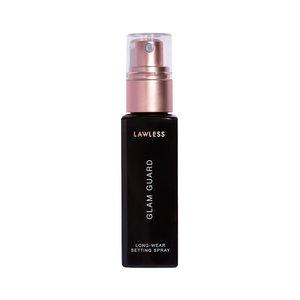 15 / 15
A lightweight, matte setting spray doesn't get much better than this option from Lawless. It sets makeup for over 16 hours and provides a velvety-matte finish. It also contains a spherical elastomer powder that helps absorb excess oil throughout your wear.
Read more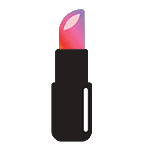 Back to top