The 8 Best-Smelling Dry Shampoos, According to Editors
November 12, 2021
Dry shampoo is the answer to almost every hair-care woe. Whether you're skipping wash day and need to get rid of excess oil or you want to add a touch of volume when your roots have fallen flat, a good dry shampoo can do the trick every single time. Not only can dry shampoo refresh the look of your hair, but some fragrance-infused formulas can also leave your hair smelling freshly-washed, too. Ahead, we've rounded up eight of the best-smelling dry shampoos so your hair can smell as good as it looks.
1 / 8
If oil has your hair weighed down, try this dry shampoo that seriously delivers volume. In just a few spritzes, dirty hair looks and smells subtly fresh and fruity.
2 / 8
This tuberose-, almond milk- and cedarwood-scented dry shampoo absorbs oil, dirt and buildup while restoring your hair's movement and fullness.
3 / 8
With notes of pomegranate, caramel orchid and milk sorbet, you'll reach for this sweet-smelling dry shampoo over and over again to refresh oily roots without drying out the rest of your hair.
4 / 8
Channel your inner mermaid and sport beachy waves with this fragrant dry shampoo that smells like a day at the beach. We love how this invisible dry shampoo contains both biotin and rice starch to add body and absorb oil while leaving hair texturized and full of life.
5 / 8
Between its formula and it's warm, sensual scent, this dry shampoo is impressive. The formula contains Brazilian kaolin clay to absorb excess oil, dirt and other impurities, plus pro-vitamin B5 to prevent scalp dryness, all while smelling like an intoxicating blend of pistachio, almond, salted caramel and sandalwood.
6 / 8
Refresh your hair with this dry shampoo that smells elegant and floral thanks to a blend of peony, rose, freesia blossom and creamy musk fragrances.
7 / 8
If you'd prefer a more subtle fragrance, opt for this lightly perfumed dry shampoo by Amika. It smells crisp and clean without being too overpowering but gets the job done just the same.
8 / 8
Indulge your unwashed locks with a few sprays of this luxurious dry shampoo that has a rich rose scent with notes of bergamot, lychee, white musk and champagne.
Read more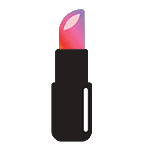 Back to top