8 CBD Products to Add to Your Beauty Routine
April 20, 2021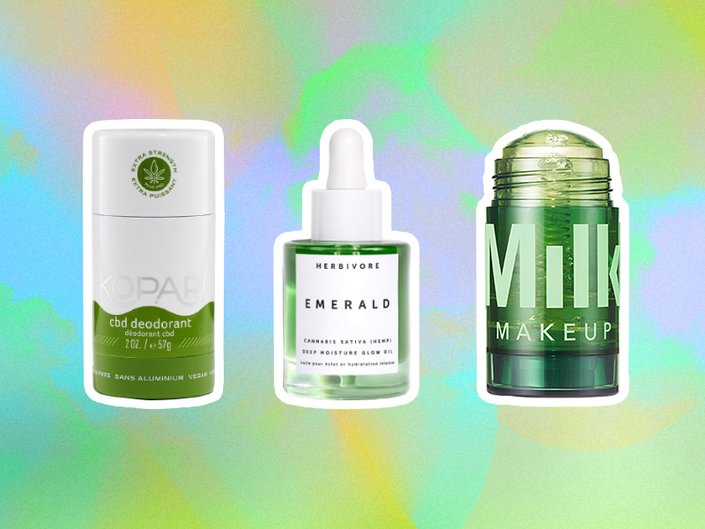 CBD has been growing in popularity over the past few years, first as a stress-reliever for the mind and now as a soothing beauty ingredient as well. If you're new to the ingredient, CBD, or cannabidiol, is a compound derived from the cannabis plant. Unlike THC, a psychoactive compound from cannabis plants, CBD cannot get you high and is legal. Topically, CBD has been shown to decrease inflammation and reduce sebum production, plus it has antioxidant properties.
If you've been interested in trying a CBD topical (i.e. a product applied on the skin or hair), there's no shortage of products to choose from. Whether you're acne-prone, have sensitive skin or want to incorporate more anti-aging ingredients into your routine, CBD is a good candidate. Here, we're sharing our top CBD-infused picks, from a face oil to a shampoo.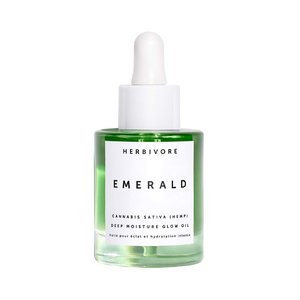 1 / 8
Face Oil: Herbivore Botanicals CBD + Adaptogens Deep Moisture Glow Oil
In this face oil, full-spectrum CBD (meaning it contains various compounds derived from cannabis, excluding THC) is used to calm redness and irritation on dry, sensitive skin. It also contains glow-boosting and moisturizing oils like squalane and meadowfoam oils.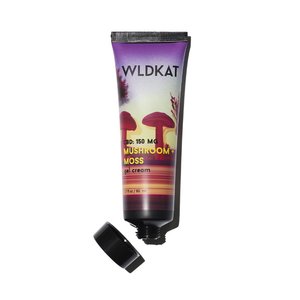 2 / 8
Gel Moisturizer: Wldkat Mushroom + Moss Gel Cream
For a light moisturizer, check out this gel cream that's fast-absorbing yet packs a punch. In addition to CBD, it contains anti-inflammatory mushroom extract and hydrating hyaluronic acid.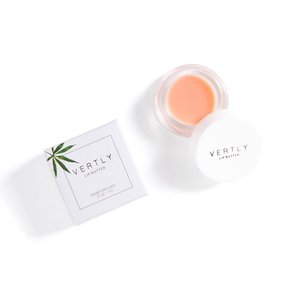 3 / 8
Lip Balm: Vertly Lip Butter
Chapped lips have no chance against a CBD lip balm like this one from Vertly. CBD, shea butter, cocoa butter, coconut oil, jojoba oil and hempseed oil work together to nourish, heal and seal in moisture.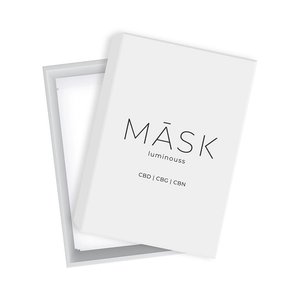 4 / 8
Face Mask: MASK Skincare Luminouss Mask
Take your sheet mask game to the next level with this CBD oil-infused biocellulose mask. It's supremely calming, as well as brightening and hydrating thanks to the addition of hyaluronic acid, aloe, coconut water and vitamin C.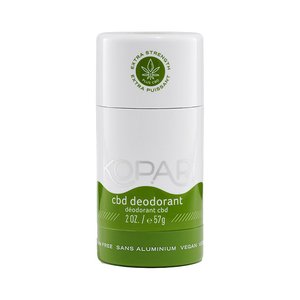 5 / 8
Deodorant: Kopari CBD Deodorant
We never knew we needed CBD deodorant until we discovered this one. The ingredient is used to calm irritation from shaving and chafing. The plant-based formula also combats odor-causing bacteria and moisturizes the underarm area.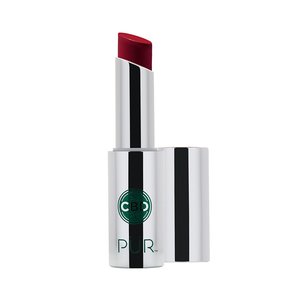 6 / 8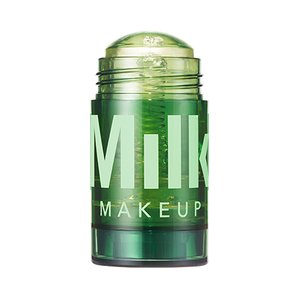 7 / 8
Body Oil: Milk Makeup CBD + Arnica Body Oil
Soothe sunburns and irritation in a swipe, thanks to this Milk Makeup Body Oil. We love that it also gives skin a glistening finish.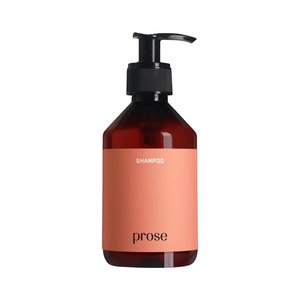 8 / 8
Shampoo: Prose Custom Shampoo
CBD powder is one of the ingredients that could be used in your customized Prose shampoo. Why? CBD can help soothe an itchy scalp, plus minimize oil production.
Read more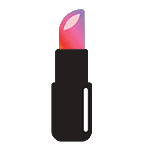 Back to top