Meet Cindy Bruna: Model, Activist and L'Oréal Paris' Newest International Spokesperson
April 27, 2020
You've seen model Cindy Bruna on magazine covers, on the runways for every major fashion house — from Calvin Klein to Balmain — and now she's joining the L'Oréal Paris family as the makeup brand's newest international spokesperson.
Off the runway, Bruna is an activist for important causes like domestic violence and sexual harassment. She works with Solidarité Femmes, a French association that helps survivors of domestic violence, and is an advocate for L'Oréal's Stand Up Program, which gives people training on how to intervene when witnessing sexual harassment in public places.
"Cindy has transformed her runway success into a platform for solidarity with women and for equality," says Delphine Viguier-Hovasse, global brand president of L'Oréal Paris. "At 25, she's the perfect change-maker to carry out our message — believing in your self-worth is a power."
Read on below to get to know a little bit more about Bruna, from her nighttime skin-care must-haves to how she's embraced her biracial roots.
On Self-Care
"Self-care is everything, it makes me feel confident. We call it "se couchouter" [to pamper yourself] in French. That is when you are in front of your mirror using the product you love and taking care of yourself, it just feels great!"
On Self-Confidence
"I do a thing where I surround myself with uplifting and motivated words on Post-its! Just looking at them gives me a boost of self-confidence."
On Her Beauty Routine
"Before I go to bed, I HAVE to prepare my skin by removing my makeup and putting on a moisturizer or a mask.
On Being a Biracial Woman
"I had that time in my life when I did not know where I belonged. I thought I had to pick a side when the reality was that I am both and I have come to embrace it fully now. That is my strength, my beauty, my power. I was born in France from an Italian dad and a Congolese mom and I am so proud of it. I know now that this diversity is what makes us rich."
On L'Oréal's iconic tagline, "Because I'm Worth It"
"I think we all have a tendency to forget that we are all special and unique and that is the beauty of it. It is about embracing who you are and the diversity around you. It is this deep sense of self-esteem that makes us beautiful."
Photo: Courtesy of  L'Oréal Paris
Read more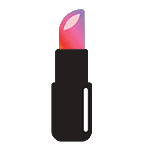 Back to top