5 Color-Correcting Mousses for When You Need a Little Coverage, Fast
April 05, 2019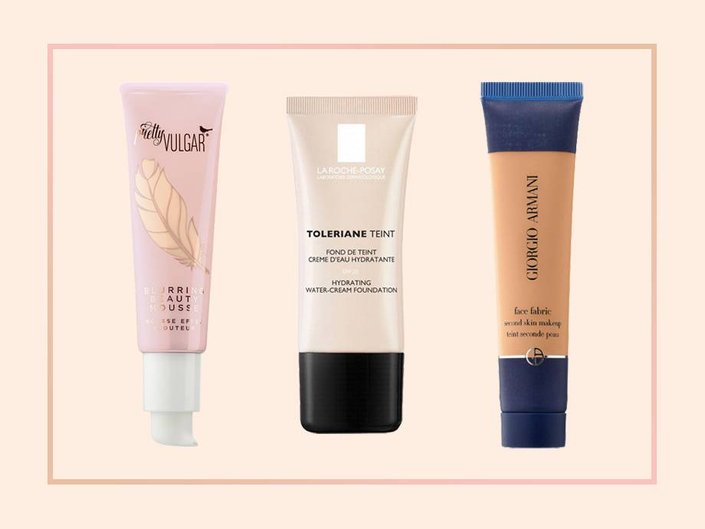 At this point in your relationship with makeup, you probably have a handle on the different types of foundations: liquid, powder, stick, serum and then foundation hybrids like tinted moisturizer and CC Cream. As we encroach upon warmer months and more frequent no no-makeup-makeup routines, another not-so-common foundation type we have on our radar is the mousse formula. If you have oily, acne-prone skin, or you just prefer a lightweight formula to quietly even out your skin tone, a mousse foundation is worth testing.
What makes mousse foundation different from other formulas is its lightweight, whipped texture. It generally dries down to a matte finish and is very easy to apply. For best (and fast!) results, apply mousse foundations with your hands, adding a second layer if you want more coverage. As is the case with all foundations, there's a formula designed for every skin type. Ahead, find the perfect mousse formula to complement yours.
The Medium-Coverage Formula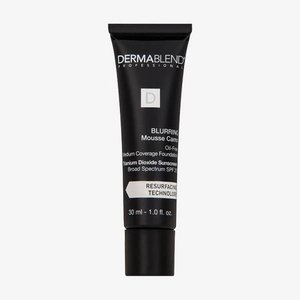 1 / 5
The Medium-Coverage Formula
Dermablend Blurring Mousse Camo Foundation
Perhaps you're looking for a formula with some more coverage — this blurring mousse from Dermablend might be the solution. It will give you a casual 18 hours of wear and contains SPF 25 to protect your skin from UV rays (just don't forget to reapply SPF throughout the day). If you have acne-prone, oily or combination skin, this foundation is a must-try, especially for summer.
The Mousse-to-Powder Formula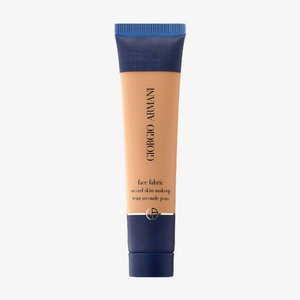 2 / 5
The Mousse-to-Powder Formula
Giorgio Armani Face Fabric Foundation
This unique mousse foundation transforms into a powder on your skin for a lightweight, buildable finish. Ideal for normal, combination or acne-prone skin, this powder matte finish is ideal for reducing redness, minimizing the look of pores and for evening out your skin tone. It's meant to fit your skin like your favorite pair of jeans, which is the reason for its denim-inspired packaging.
The No-Makeup-Makeup Formula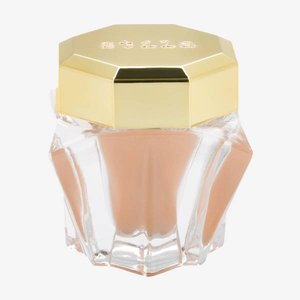 3 / 5
The No-Makeup-Makeup Formula
Stila Lingerie Soufflé Skin Perfecting Color
This pretty-packaged formula will look super-luxe on your vanity with its fancy gold cap. This skin tint has a consistency of whipped cream, and you simply rub it into your skin with your fingers to deliver a natural skin-like finish with a subtle blurring effect. Consider prepping your skin with the corresponding Lingerie Soufflé Primer to illuminate or bronze your skin before skin-tint application.
The Oil-Absorbing, Pore-Blurring Formula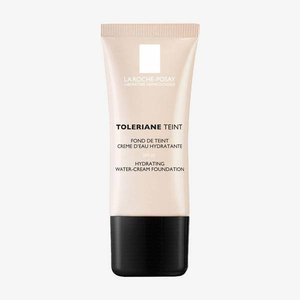 4 / 5
The Oil-Absorbing, Pore-Blurring Formula
La Roche-Posay Toleriane Teint
If you identify yourself as someone with oily skin, it's important to look out for a formula that lists "absorbs oil" as a main benefit. This velvety-mousse texture foundation from La Roche-Posay will soak up oil and color correct, while minimizing the appearance of pores. But don't be turned away if you don't have oily skin — this will also benefit those of you with normal, combination or sensitive skin.
The Radiance-Enhancing Formula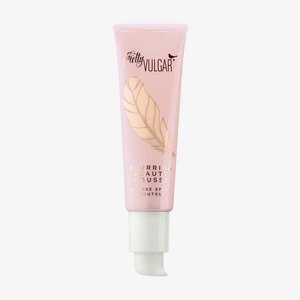 5 / 5
The Radiance-Enhancing Formula
Pretty Vulgar Bird's Nest Blurring Beauty Mousse
Crush your no-makeup-makeup look with the help of this vegan blurring mousse from Pretty Vulgar. It's super lightweight and gives your skin a radiant finish. We love using it on dull or uneven skin for a naturally glowy finish.
Read more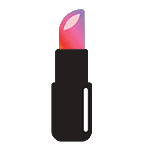 Back to top