How to Wear Colorful Eyeliner and a Bare Face
September 10, 2020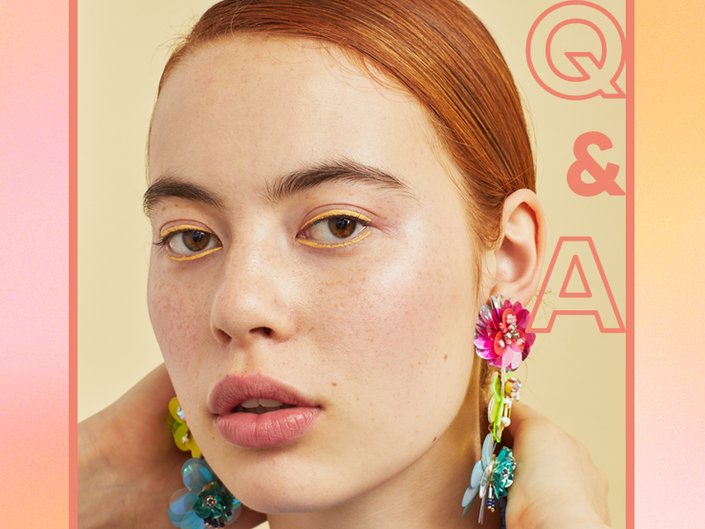 Scrolling through our favorite beauty Instagram feeds, we see a lot of aspirational makeup trends. But sometimes these trends end up being pretty intimidating — like wearing
colored eyeliner
and nearly nothing else. That's right, we're talking about little-to-no blush, mascara or lip color,
just a bold eye
. Ahead, we tapped
NYX Professional Makeup
PRO Artist-Lead Autumn White to explain how to nail the look.
TIP 1: Pick the Right Product and Placement
According to White, half the battle of wearing colored liner on its own is picking the right product. "A pop of color and a naturally beautiful bare face is all the rage right now, so adding a peek-a-boo moment to the eye adds vibrancy and youthfulness to any look," she says. (Plus, you don't have to worry about face or lip makeup transfering to your mask!) And what vibrant product can help you get there? We recommend the
NYX Professional Makeup Epic Wear Liner Sticks
, which come in a whopping 24 shades. "In order to achieve a colored liner look, decide on the placement of the liner — whether it's going to be straight, winged, graphic, shapes — there are no limits when it comes to showcasing artistry," White notes. If you're just starting to get into the colored-liner trend and feel overwhelmed by too much color, we recommend trying the
L'Oréal Paris Le Liner Signature Mechanical Eye Pencil
that comes in a few jewel-toned shades.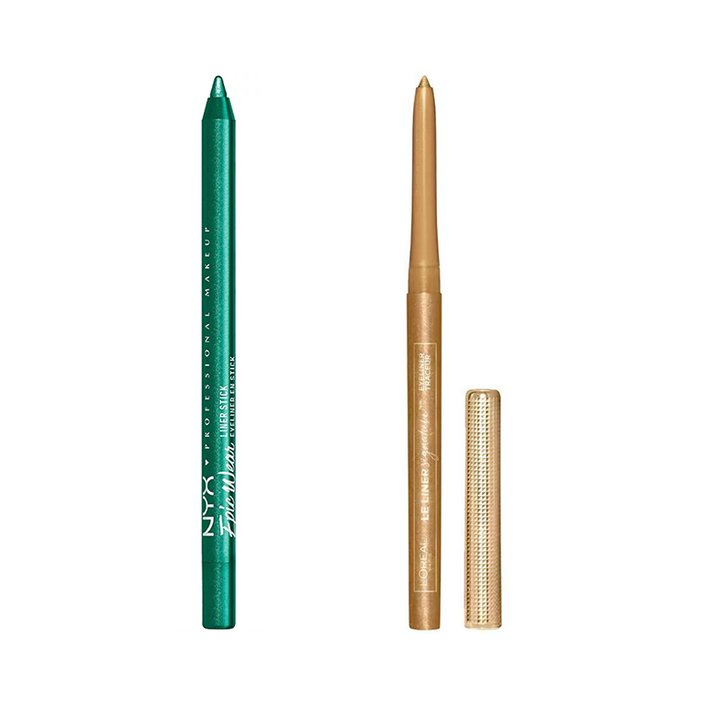 TIP 2: Make Sure to Prime Before Application
Once you've chosen your colored liner and placement, it's time to apply. First, though, White notes that priming the area is key. "An eye primer is essential to not only enhance the wear time but also give that extra punch of opacity to your liner." We recommend the cult-classic
Urban Decay Eyeshadow Primer Potion
. Apply it on your lash lines, lid, crease and brow bone.
TIP 3: No Need For Perfection
Now it's time to apply your liner. "Simplicity is the key to maintaining a colored liner makeup look," says White. "Allow the vibrant color of the liner to be the star of the show." Start by sharpening your pencil for a precise tip and apply whatever wing, straight line or shape you want. "Additionally, avoid over-perfecting, mistakes make the most beautiful pieces of art." After you've created the liner look, add a touch of mascara, some lip gloss if you want a little more pop and call it a day. The secret to wearing just colored liner? Don't overthink it!
Photo: Chaunte Vaughn, Design: Hannah Packer
Read more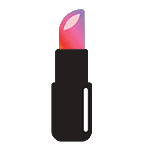 Back to top