The Best New Fall Makeup to Add to Your Stash This Month
September 01, 2021
It's a brand new month, which means that new products are making their way onto store websites and shelves and into our makeup bags. These are the products Makeup.com's editors can't live without this September.
Alanna, Assistant Managing Editor
Urban Decay Naked Cyber Palette
If there's any brand that can convince me to wear pastel eyeshadow on the daily, it's Urban Decay. Its new Cyber Palette has done just this with its light, smoky blues, lavenders, coppers and more. The best part about these shadows is that most have a gorgeous two-toned and iridescent finish that catches light like no other.
Give me a molten liquid bronzer any day, but especially around the beginning of fall to help me maintain a summer-looking glow. Ray does just the trick with its golden finish that I like to buff out as a highlighter or blush on days when I want to warm up my look.
Jaz, Senior Editor
Pureology Color Fanatic Top Coat + Sheer Clear
My hair isn't even colored, so I was skeptical about the impact that this top coat would have on my dark brunette locks. But applying this pre-styling took my blowout to another level. Vegan oat milk and camellia oil smooth and soften hair while conditioning, and the scent — rose and floral ginger mixed with cedarwood — is so indulgent. My hair felt better, smelled delicious and looked healthier after my blowout. It comes in Blue for blondes and Purple for redheads, so you get the exact sheen to complement your hair color.
RMS Beauty "Re" Evolve Radiance Locking Primer
I've never thought much of primers if I'm being honest. The type of face makeup I enjoy includes sheer BB creams that provide just enough coverage to hide any skin imperfections. I usually skip primer because of this, but this clean-powered offering from RMS locks in skincare and grips makeup all day, all while giving off that extra radiance the brand is notoriously known for. Before makeup application, I'll replace my regular moisturizer with this gel-like primer that boosts hydration and visibly smooths skin thanks to key ingredients: hyaluronic acid, vegetable squalane, eggplant fruit extract and TightenylTM — a cutting edge active that firms and tones.
Ari, Associate Editor
Essie Expressie Quick-Dry Nail Polish in Air Dry
I've been biting my nails to the quick since I was a kid and have slowly been pulling away from the habit in the last few months. It's been difficult to kick, but fun nail polishes make it easier. I love this cool greyish-blue shade because it matches everything I wear, looks beautiful with rings and the formula itself dries faster than any other polish I've tried. I also find that the brush is wide enough to cover almost my entire nail in a single swipe, which makes application basically foolproof.
Gisou Honey Infused Leave-In Conditioner
This leave-in conditioner smells like a dream, and I definitely notice how much softer my hair feels when I apply it post-shower. My hair is somewhat damaged from bleaching it, but it's too fine to handle heavy conditioning creams. This lightweight mist is perfect for detangling and adding moisture without sacrificing volume.
Mary, Associate Editor
Valentino Beauty Very Valentino 24 Hour Wear Liquid Foundation
I haven't consistently worn foundation in about five years. I was never able to find a formula that fully blended into my skin and didn't end up caking after a few hours of wear — until I tried this one. The formula is so lightweight it feels like a second skin yet it still manages to conceal my stubborn red spots. But the best part is that it lasts all day without any cakiness, even through humid New York days.
H2BAR Finally Have Brows Tinted Redhead Eyebrow Gel
Anyone with ginger hair knows the struggle of having near-invisible eyebrows. For years I struggled with finding a brow product that actually matched my hair color. After using this gel, though, I'll never buy another eyebrow product again. My brow routine used to take close to 10 minutes (no joke) but now it's complete in seconds with a few swipes that transform my sparse hairs into natural-looking, fluffy brows. I especially love that the shade is universally flattering for all redheads — whether you're strawberry blonde or a rich auburn like me.
Caitlyn, Assistant Editor
L'Oréal Paris True Match Nude Hyaluronic Tinted Serum
After a long journey of dealing with acne and the scarring that comes with it, I've become accustomed to layering on tons of concealer and full-coverage foundation. Now that my skin is under control, though, I'm all in on the skinimalism beauty trend and tinted serums. I especially love this sheer, buildable tinted serum because it amps up my skin's natural glow while also covering my complexion with a light veil of coverage that blends out any remaining hyperpigmentation marks. I've never gotten so many compliments on my skin before and it's all thanks to this luminous, lightweight tinted serum.
I'm a firm believer that no makeup look is complete without blush. It has the power to warm up your complexion and give you a cherub-like flush. The blushes in this new EM Cosmetics line do exactly that. The shades, which range from a pale pink to a bright berry, are infused with squalane and vitamin E for a texture that's creamy as hell and leaves behind a satin-y, velvet-y finish that can only be described as angelic.
Alyssa, Assistant Editor
YSL Beauty The Slim Velvet Radical Matte Lipstick
I've started to wear bullet lipsticks again after more than a year of a love affair with lip gloss so I was in need of a lipstick collection refresh. This new YSL formula is semi-matte 一 meaning that it appears matte on the lips without looking flat or feeling drying. The square bullet makes it easy to define my lip lines, and the sleek packaging makes it the ultimate luxurious addition to my current lipstick lineup.
Charlotte Tilbury Nudegasm Palette
It's extremely rare that I find a face palette that I can actually use all of the shades from 一 but this new release from Charlotte Tilbury is an exception. It contains two bronzer shades in a smooth, buildable formula, as well as two highlight shades that are glamorous without looking overdone on the skin. On days when I want to create a quick, polished makeup look, I swipe this palette on my cheeks as well as my eyes and it looks beautiful. Plus, there's something special about about the peachy highlight shade in the palette 一 I don't have any other shade like it in my vast collection of highlighters.
Read more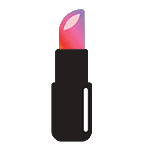 Back to top