15 New Editor-Approved Makeup Products You Have to Add to Your Stash This September
September 03, 2019
It's a brand new month, which means a new round of products is making its way onto store shelves and into our makeup bags. These are the products Makeup.com's editors can't live without this September.
Lindsey, Content Director
Lancôme L'Absolu Rouge Ruby in Black Prince Ruby 
I know it's not technically fall yet, but my lips don't need to know that. I'm trading in my bright summer lippies for darker reds and burgundies, starting with this gorgeous cherry red hue that looks even better on my lips than it does in its gorgeous gem-shaped bullet.
Urban Decay The Ultimate Brush Off Translucent Setting Powder
I'm more of a setting spray kinda girl than a powder one, but this newbie from Urban Decay might be the product that changes my stance. I love that it's small enough to toss in my cross-body bag and comes with its own attached brush, so I don't have to worry about toting one of those along, too (that just gets so messy!). I light dusting over my T-zone in the morning keeps my makeup in place and my face shine-free all day. 
Charlotte Tilbury Magic Vanish Color Corrector
I have the kind of genetic dark under-eye circles that no amount of sleep or eye cream will conceal. I've tried concealers, obviously, but most just leave my hollows looking cake-y and sort of peach or yellow-tinged at best. Charlotte Tilbury's new line of color-correcting concealers does neither. They're specifically designed for the skin under the eye, so there's much less caking and flaking, and they're available in four shades that work with skin instead of against it. 
Alanna, Associate Editor
If you're anything like me, you love a fragrance that doesn't smell too sweet or too musky, and let's just say, Libre is the happy medium I've always wished for. This orange-blossom, lavender and musk combo is becoming my go-to fall fragrance because it has just the right amount of tang without smelling too overpowering. Plus, the glass bottle is totally breathtaking. 
Maybelline New York Super Stay Full Coverage Under-Eye Concealer
Dark circles have plagued my under eye area for years, and I'm always in search for a new concealer that will cover them up with ease. Needless to say, when the Super Stay Full Coverage Under-Eye Concealer landed on my desk, I finally found a match. This super thick, opaque (but not cakey!) formula seamlessly blends well under other makeup products and makes my discoloration literally disappear.  
Milk Makeup Flex Highlighter in Lit 
While I usually favor using liquid highlighter on the reg, I decided to switch it up this month with the Flex Highlighter in Lit. What's so cool about this powder is that it's literally soft enough to feel like a molten-liquid form and it swipes on like a breeze. Every shade is shockingly bright as well, which makes a little sparkle go a really long way.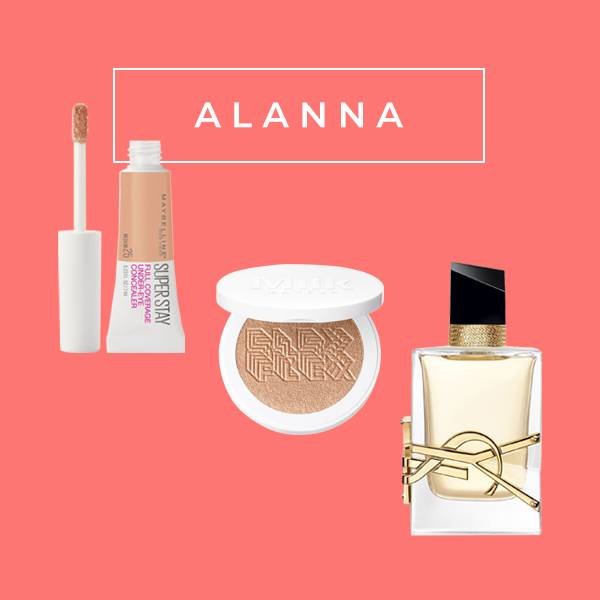 Jessica, Assistant Editor
EM Cosmetics Mochi Mochi True Gloss
For a while I completely swore off lip gloss because I couldn't stand when they felt sticky on my lips (or my hair got stuck to them). These, however, are so smooth I could wear them every day. The new colors of EM Cosmetics glosses are all stunning, but this milky nude color is by far my favorite. The gel-based formula delivers long-lasting shine and color while plumping and hydrating your lips. My inner '90s child is very happy right now.
Ralph Lauren Beyond Romance Eau de Parfum
I've recently gotten into fragrance wardrobing and love selecting a scent depending on my mood. When I got to try the new Ralph Lauren Beyond Romance fragrance, I instantly knew I would be wearing it on repeat. It has the most perfect warm floral scent that embodies a fun date night, with notes of raspberry coulis, rose centifolia and black vanilla. When I spritz it on, it makes me feel excited for the night ahead. You better believe it's the fragrance I'm wearing for my anniversary dinner!
IT Cosmetics Lash Blowout Volumizing Mascara
I'm always down to try a new mascara when it hits the market and this collaboration definitely had my attention because of its cute packaging. But the best part is it delivers insane volume, by far one of the best mascaras I've ever tried before. The fluffy brush fans and coats my lashes evenly for a fuller, longer look. I'm also very happy to report that the formula, while smudge-proof, comes off easily when I wash my face at night.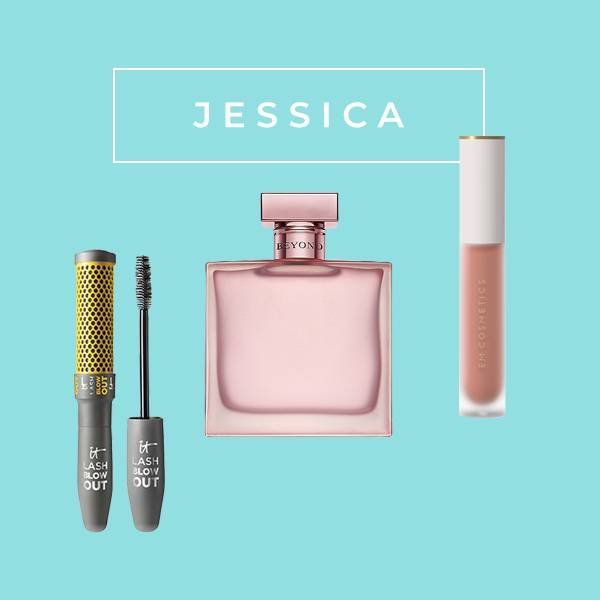 Jillian, Social Media Editor
My signature perfume is usually Lancôme's La Vie Est Belle, so I was more than excited when the brand announced the drop of Idôle, which gave me the perfect opportunity to try something new. I'm obsessed with floral fragrances, so the combination of jasmine and rose is right up my alley. That combined with the super chic bottle means I may have just found my new go-to scent.
I've always had so much trouble finding a concealer that A) matches well with my rotation of foundations and B) covers not only blemishes, but different areas of discoloration. Call me dramatic, but when I tried the Milk new Flex Concealer, I audibly gasped at how perfect it was. It blended well with my two favorite foundations and instantly brightened me up under the eyes without a color-corrector. I carry it with me everywhere I go now. 
Maybelline New York Lasting Fix Makeup Setting Spray, Matte Finish
Setting spray is my not-so-secret weapon for keeping my makeup in place, so I'm constantly on the hunt for a new one because I go through bottles so fast (I'm talking everyday application). Maybelline's Lasting Fix Setting Spray holds everything together without a sticky residue and the matte finish is the cherry on top. I actually noticed its impact when I used it as prep for a 16-hour day of work, plus evening events, and my makeup didn't budge.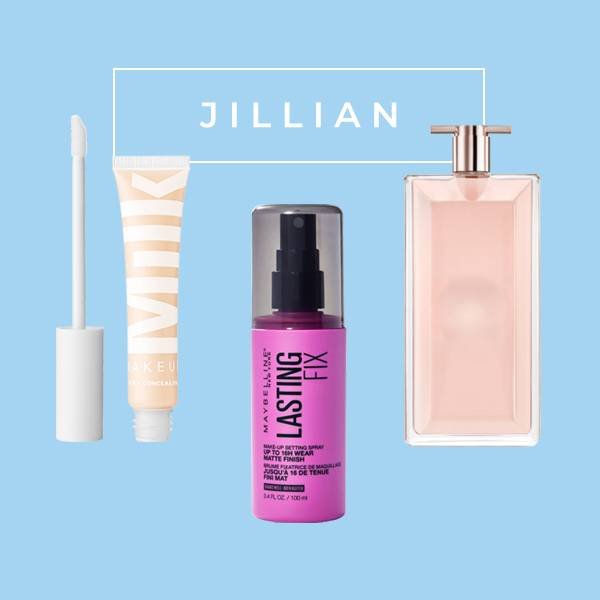 Genesis, Assistant Editor
The newest addition to the Flex fam has made very good impressions on this oily gal. I love this formula because I can get away with wearing it all day without blotting or powdering myself by the afternoon. Not to mention, it's lightweight, offers medium coverage with a skin-like finish and is just so easy to use thanks to the stick packaging.  
Grande Cosmetics Intense Thickening Mascara With Castor Oil
When it comes to my mascara, I am a complete makeup-loyalist. I'm always hesitant to try new formulas because once I find something that works, I don't want to give it up. But something about the intense thickening claims in this mascara piqued my interest, and I'm so glad it did because I am in love. The castor oil-infused formula really gives my lashes a boost of thickness, length and volume. 
Urban Decay Stay Naked Concealer
If you know me, you know that when it comes to my face makeup, I like to keep it very light. I'm obsessed with this new Urban Decay Stay Naked Concealer because it gives me the option to skip foundation all together without sacrificing the appearance of a complete makeup look. I like to apply it over any blemishes that might be peeking through as well as over the rosy parts of my cheek because it leaves me with amazing coverage and a real-skin matte finish.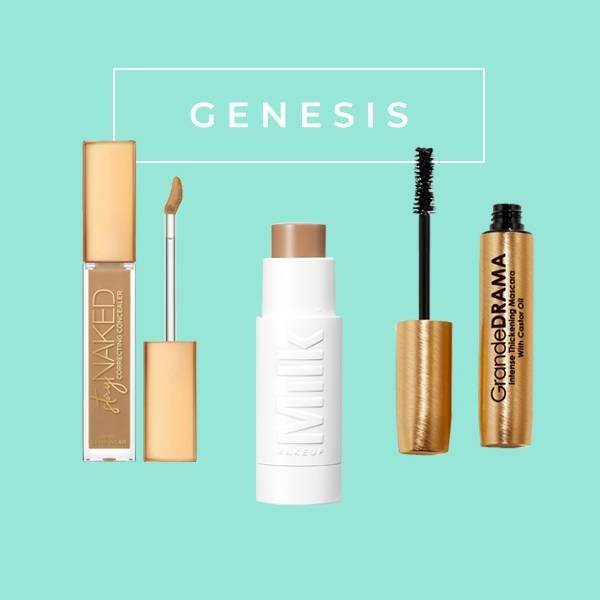 Read More:
5 Lava-Like Body Highlighters to Try ASAP
The Best Face Oils to Use Under Makeup