The 7 New Makeup Products Perfect for Welcoming the Fall Season
September 01, 2022
It's a brand new month, which means that new products are making their way onto store websites and shelves and into our makeup bags. These are the products Makeup.com's editors can't live without this September.
Victoria, Content Director
It's not often that a foundation completely blows me away upon first use, but that's exactly what this Lancôme formula did. This serum-infused foundation delivers buildable, hydrating coverage that imparts a naturally luminous finish. It feels completely weightless on my skin, and despite the fact that my skin is on the dryer side, it never cakes up or settles in my fine lines. I also love that it's infused with an SPF 27 for extra sun protection.
Alanna, Assistant Managing Editor
My hair tends to get greasy throughout the day and is especially oily on days I don't wash it, so I'm always on the hunt for a product that will keep my hair looking fresh at all times. This dry texture finishing spray has done that and more — it helps keep my hair looking clean, fresh, crunch-free and never flat.
Perhaps my favorite thing about the transition into fall is switching up the scents in my beauty routine. This new addictively sweet and warm scent fits the bill and is the ultimate summer-to-fall fragrance in my collection. It has notes of sandalwood, amyris and vanilla bean and gives off a saccharine, sun-kissed scent that I simply can't get enough of.
Ari, Editor
No makeup product makes me feel more glamorous and put-together than false eyelashes. This set from NYX Professional Makeup is my new go-to. Ego Flare has a lightweight, comfortable band that I can easily mold to fit my lids, plus a dramatic flare that makes my eyes look wider and more open. I apply them using the brand's 2-in-1 Liner & Lash Adhesive and they stay on all day — even in the inner corners, where my falsies tend to lift.
I had seen a lot of buzz about Sunnies Face on social media, and now I can happily sing the brand's praises too. Their Lip Treats are the perfect lightweight tinted lip product — soft, juicy and emollient, with a sheer touch of color. Sakura is a sweet pinky-nude shade that looks just as good with a natural makeup look as it does with a bold graphic eye.
Trishna, Assistant Editor
I had to try this eyeliner after seeing viral raves and reviews, and it didn't disappoint in the slightest. With a super-precise, light-as-water brush dispensing pigmented liquid black eyeliner on one end and an ultra-smooth, gel crayon delivering red pigment on the other end, this tool is all you need for the sleekest, chicest eye look.
Ever since I first dyed my hair, it's been missing its original volume, and I try to stray away from using products that could further damage the bleached sections. Since The Inkey List released its Peptide Volumizing Hair Treatment, this lack of volume hasn't been an issue; the lightweight serum is perfect for dyed hair and instantly revives the flatter sections of my hair. I use this after washing twice a week, and it's become an instant fave.
Read more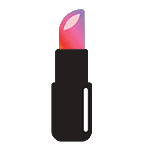 Back to top