Beauty Q&A: Should I Avoid False Eyelashes If I Wear Contact Lenses?
January 25, 2022
If you wear contact lenses, chances are you're mindful of what goes in and around your eyes. And if you've been considering giving false eyelashes a try, you're in the right place. While falsies are an easy, effective way to temporarily add definition to your lashes and amp up a makeup look, they can cause irritation to your ultra-sensitive eye area. To find out if contact lens wearers should avoid false eyelashes, we asked Dr. Diane Hilal-Campo, a board-certified ophthalmologist, to weigh in. Ahead, find her thoughts.
Can I Wear False Eyelashes With Contact Lenses?
"While I generally don't recommend that people wear false lashes due to the irritants in the adhesive glue, those that wear contact lenses can wear them," says Dr. Hilal-Campo. "[just be sure to] apply them safely."
How to Wear False Eyelashes When You Wear Contact Lenses
Always Insert Lenses First
According to Dr. Hilal-Campo, you should put your lenses in first, before applying any makeup – not only will this help you see what you're doing, but it will also help you avoid dirtying your lenses. And of course, always wash your hands with soap and water first to avoid infections.
Take Falsies Off Every Day
We've said it once and we'll say it again: take off your makeup every night. As tempting as it may be to sleep in your fake lashes, it's critical that you remove them before bed. "Dirt, dust and bacteria can quickly build up on fake lashes, which put your eyes at risk for irritation, infection and even damage," explains Dr. Hilal-Campo. "To avoid aggravating or abrading the delicate skin on your lids and damaging your lashes when removing falsies, use an oil-based makeup remover – or even pure olive oil in a pinch – to help break down the adhesive." Simply saturate a cotton round with the formula (we love the Kiehl's Midnight Recovery Botanical Cleansing Oil) and gently press it against your eye for a minute, repeating as necessary until the strip (or individual lashes) have fully loosened.
Cleanse Falsies After Each Wear
If you're going to reuse your falsies, don't forget to cleanse them after each wear. Dr. Hilal-Campo recommends making sure you've removed any lingering makeup and residual glue on the base of the strip. Then, gently wash the lashes with baby shampoo. Finally, spritz the lashes with the bacteria-fighting
Twenty/Twenty Beauty Easy on the Eyes Daily Hygiene Spray
before storing them in their box or tray to help them hold their shape until your next wear.
Art Direction, Makeup and Photography: Melissa San Vicente-Landestoy, Design: Juliana Campisi
Read more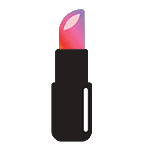 Back to top