Find Your New Fragrance: 6 Signature Scents for 2021
May 19, 2021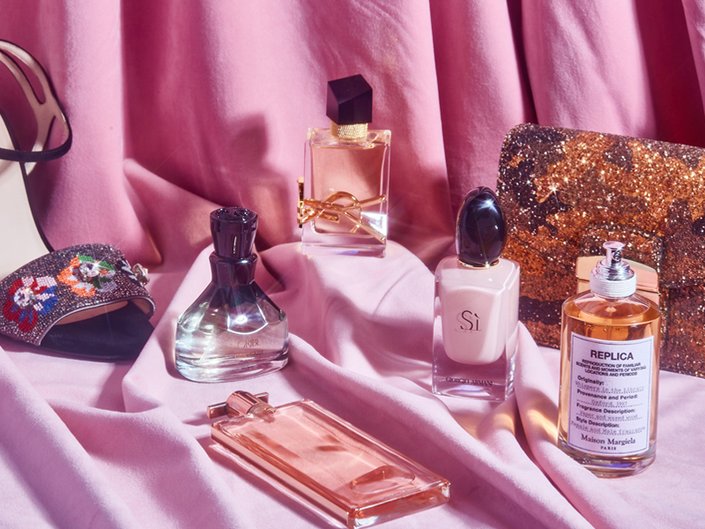 Is a signature scent not one of the most glamorous things a person can have? Growing up, I always wondered what mine would be. I watched my grandma spray herself with the same blue-capped citrus scent every time I was at her house, and I buried my nose in the perfume ads of every magazine. Come to find out I'm too indecisive to ever choose just one fragrance to be my signature scent — as the seasons change and new releases roll out, I get an itch to spritz something new. Below are the six fragrances on my radar this spring with major signature scent potential, in case you are ready to commit.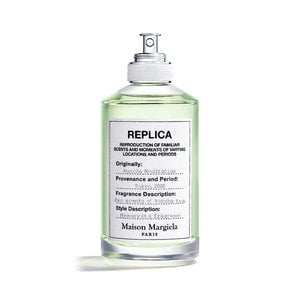 1 / 6
Maison Margiela REPLICA Matcha Meditation
There's nothing better than the gradual boost of energy a cup of matcha provides — except for maybe its earthy, comforting smell. The new Matcha Mediation fragrance from Maison Margiela's REPLICA line mimics the smell of your favorite matcha latte with a green tea accord sweetened by benzoin, a gum resin that comes from trees and smells like warm, rich vanilla. A burst of citrus in the top notes (bergamot and mandarine essence) provide a jolt of energy and freshness.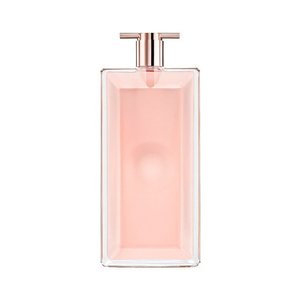 2 / 6
This perfume's gorgeous rose gold bottle doesn't even begin to rival the feminine floral scent inside. Four types of rose meld with rich flowering jasmine and white musk. Sweet and punchy, top notes of juicy pear and bergamot are balanced by warm bottom notes of vanilla, patchouli and cedarwood.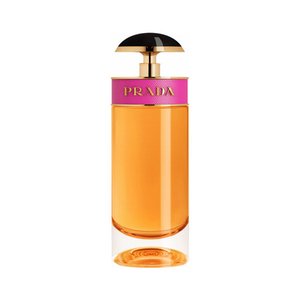 3 / 6
A rich gourmand, Prada Candy is perfect for those who love sweet scents but want to stray far away from the sugary body sprays of adolescence. White musk and vanilla give body to the fragrance's sweet caramel accord, and benzoin lends a smoky vanilla finish.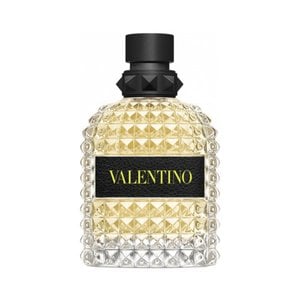 4 / 6
Valentino Donna Born in Roma Yellow Dream Eau de Parfum
This musky floral scent is described as a vivid scenescape of Rome: "a romantic golden light clashes with a neon attitude." That light is captured by bubbly citrus and clean floral notes, such as juicy Italian lemon essence, bergamot, rose essence and powdery peony accord. A pop of lychee accord in the top notes adds sweetness.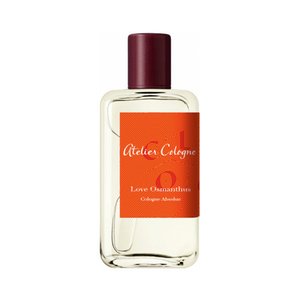 5 / 6
Atelier Cologne Love Osmanthus Pure Perfume
Osmanthus, a yellow flower from China, is typically found in herbal tea. In fragrance, it smells sweet, creamy and peachy — we couldn't imagine an ingredient more appropriate for spring. Love Osmanthus combines the bloom with bright lemon and earthy cedarwood notes in a scent made from 93% renewable ingredients.
6 / 6
YSL Beauty Libre Eau de Toilette
A lighter, springier take on the traditional Libre Eau De Parfum, this fresh floral combines heady French lavender and Moroccan orange blossom with a crisp white tea accord. The sleek rose gold bottle is gorgeous on its own, but you can get it engraved for an extra special touch.
Read more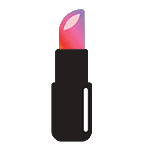 Back to top