Foundation Tips Every Makeup Lover Needs to Know
March 17, 2021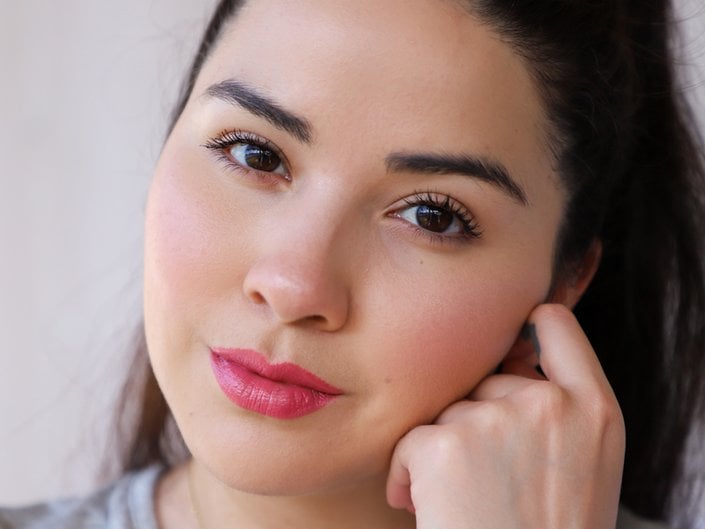 Foundation is the cornerstone of any makeup look, so it's important to get it right. Achieving a flawless base involves choosing the right foundation shade and formula, mastering your application technique and adding the perfect finishing touch. With the right tricks in your arsenal, it's not as daunting as it may seem. Keep reading for six foundation tips we swear by.
Don't Skip Moisturizer
A great makeup look starts with a solid skincare routine that includes moisturizer. When your skin is hydrated, your makeup will go on smoother and more evenly. If you find that your foundation looks streaky after applying it post-moisturizer, wait a few minutes to let the skincare absorb before moving on to makeup.
Choose the Right Primer
Primers provide an even canvas for your foundation and help it last longer. And, depending on the formula, they can help improve the appearance of skin concerns like large pores, plus mattify or give you a glow. Check out this primer guide to find the right formula for you.
Consider Your Skin Type and Goals
To find the right formula for you, consider both your skin type and desired result. For example, if you have dry skin, using a lightweight, hydrating formula with a glowy finish can help you avoid a flaky, cakey or dull-looking result. If you have acne-prone skin, a non-comedogenic, full-coverage formula that mattifies can help keep shine at bay and effectively camouflage any zits or enlarged pores.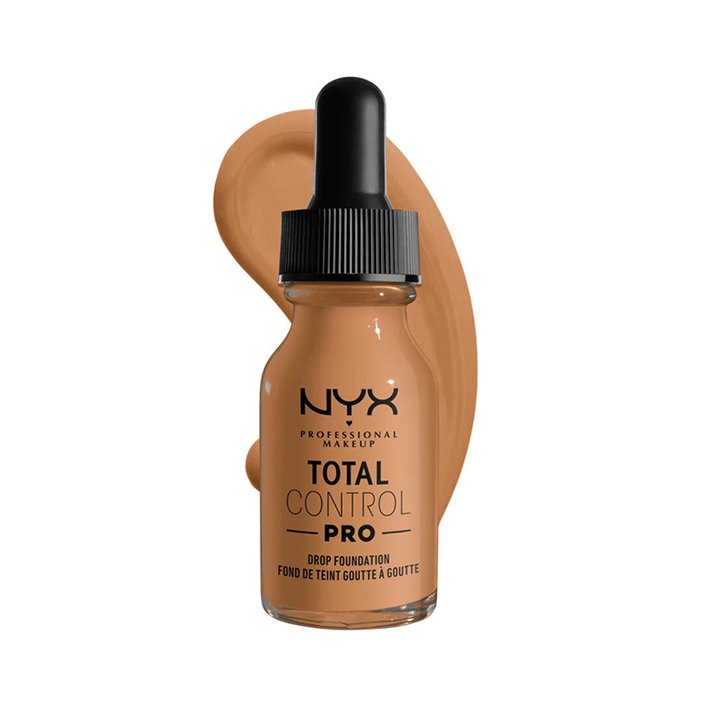 Shade Match
The first step in finding your perfect shade is to identify your skin's undertone. Here's a tip: Take a look at the veins on the underside of your wrist. If they're green, you likely have warm undertones and if they're blue, you likely have cool undertones. If they're somewhere in between, you're neutral. Look for a foundation that has the same undertone to help find a match.
Start Small
Start by dotting your foundation onto your face in the areas where you need the most coverage. Then assess whether you need more product or need to apply elsewhere. This will help you achieve a more natural finish. The NYX Professional Makeup Total Control Pro Drop Foundation makes it easy to find the perfect level of coverage because it has a dropper applicator and lightweight liquid formula that can be built up from sheer to full coverage.
Set Your Foundation
A setting spray or powder can help even out your foundation and ensure that it stays put throughout the day. We love the Maybelline New York Lasting Fix Banana Powder Loose Setting Powder for a mattified, airbrushed-like finish and the Urban Decay All Nighter Ultra Glow Setting Spray for a hydration and radiance-boost.
Photo: Melissa San Vicente-Landestoy
Read more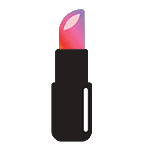 Back to top