I Tried the Garnier Charcoal Micellar Jelly Water — and It Removes Makeup in Seconds
November 02, 2022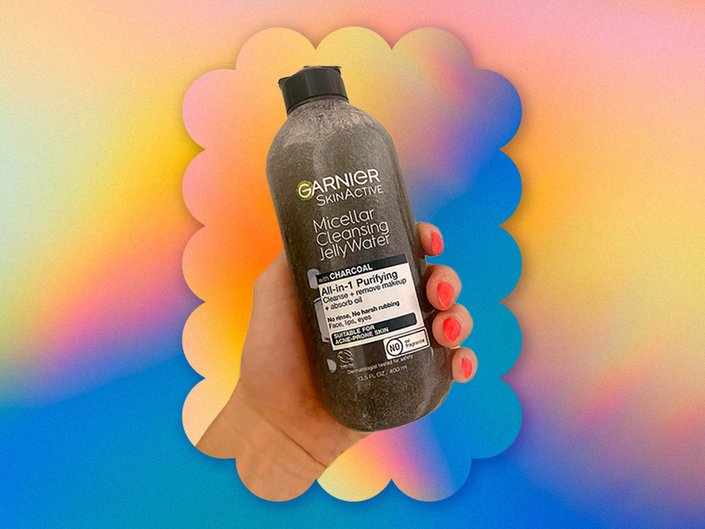 I still remember when I first started using micellar water. I was in college, and everyone was using it for its ability to take off makeup in practically a single swipe while simultaneously toning the skin. It sure did simplify my skincare routine — this was before the popularity of ten-step regimens — and for that reason, it remained a staple part of my routine for all of undergrad. But after that, I don't recall my relationship with micellar water remaining strong. The spark was recently reignited, however, when I came across the Garnier SkinActive Micellar Cleansing Jelly Water. Ahead, I share my honest review on whether or not you need to give it a try, too.
The Garnier SkinActive Micellar Cleansing Jelly Water With Charcoal Formula
The star ingredients in this acne-busting formula are micellar water and charcoal. The former gently — and quickly — lifts away dirt, oil, and makeup without stripping the skin. Likewise, the latter cleanses and absorbs excess oil, a godsend combo for those with blemish-prone complexions.

It also checks off all the boxes in terms of its ingredients. Per the brand, it's vegan, approved by Cruelty Free International and contains no oil, fragrances, parabens, sulfates or silicone. The brand also notes that it's been dutifully tested for safety for acne-prone skin by dermatologists and ophthalmologists. Sold yet?


My Review of the Garnier SkinActive Micellar Cleansing Jelly Water With Charcoal
I'll be honest: I wasn't sure what to expect from this product, especially since it's called "jelly water." But I'm pleased to admit it's as buzzworthy as the reviews claim. (Google it, and you'll see that it has a ton of five-star ratings.) The texture is undeniably unique. It's a thick, cooling, and non-sticky gel that glides onto the skin like water.

In a word, I think the best way to describe it is "refreshing." I've been using it on days when I wear makeup for about a week now, and it takes just seconds to remove it. While the brand recommends using reusable cotton pads to bid adieu to your glam, I found it just as effective using my hands — though it may take even less time to reveal a clean complexion if you opt for the pad method.

Despite not having acne-prone skin (dry-skinned gal, here), I've enjoyed implementing this formula into my daily routine. Prior to using it, I was using a cleansing balm to remove makeup, followed by a foaming cleanser. This drugstore formula has since cut these two steps down to one, and I'm pleased with the results thus far. I think you will be, too.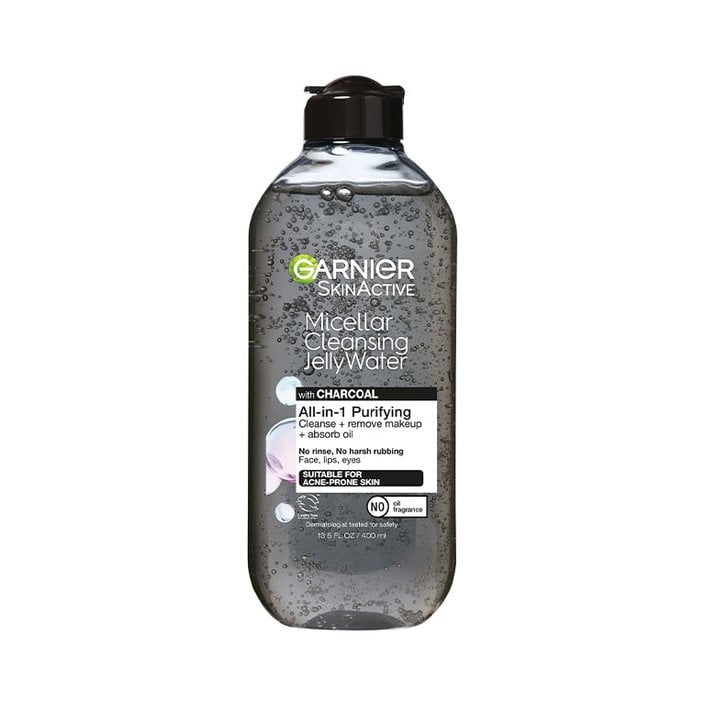 Photo: Marisa Petrarca, Design: Juliana Campisi
Read more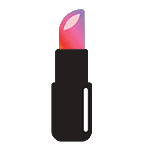 Back to top