How to Shorten Your Hair and Makeup Routine to Get You Out the Door Faster
April 23, 2019
Sometimes an extra ten minutes of sleep can break or break our entire day — dramatic, but true. While it's easy to become accustomed to a
personalized routine
(be it 15 minutes or a humble two hours), there are simple and effective swaps you can make to get out the door faster in the morning. Read on for tips on how to shed time off of your beauty routine, including the in-shower hair product for when you want to skip the flat iron and
multipurpose makeup products
to bring your look to life, fast.
Pick Up an In-Shower Hair Styling Product
Dream of skipping your flatiron? Combine
Garnier Fructis Sleek Shot In-Shower Styler with Sleek and Shine Shampoo
at a 1-to-1 ratio, then rinse, condition and style with your blowdryer. Your hair will also look shiny and frizz-free.
Find the Perfect Overnight Hairstyle for You
Put in the work at night so you don't need to do as much in the morning. This can be as serious as wrapping your hair up in socks (yep, it's a thing) or as simple as putting your hair in a braid. Scope YouTube to find the best
overnight hairstyle
for your specific hair type for a result that will leave everyone wondering how you found the time.
Use Multipurpose Makeup Products
If you have any hesitation surrounding multipurpose beauty products, all you need to know is that they'll probably change your life. Look for products that double as lip and cheek stains as well as multitasking liquid highlighters. If you're sporting a no-makeup-makeup look, you can use just one multipurpose product to elevate your look, and if you're adding one into your usual routine, it'll cancel out a few different steps. A few multipurpose options we recommend are
L'Oréal Paris Lumi Glotion
,
Lancôme Monochromatique
and
Nudestix Nudies Matte Blush & Bronze in Sunkissed.
Organize Your Everyday Makeup Products
Store your everyday makeup products in a single makeup case, or give each of them a home, so you know exactly where to grab it. Not only will this bring you joy (cue: an image of Marie Kondo smiling), but it will save you time searching for your favorite products amongst your entire collection.
Read more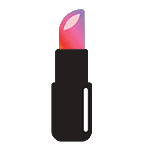 Back to top