Hungover? We Built a Holiday-Party-Ready Beauty Kit to Help You Recover
December 05, 2018
Holiday parties are all fun and games until you wake up the next morning with your long lasting lipstick still on your lips, a splitting headache and dull-looking skin. As your Google cal might painfully reveal, there are a bunch of celebrations to attend: the work parties, the family parties, the friend parties, the fun-festive-holiday-bar-party-for-the-gram — you name it. Nevertheless, it's essential that you prepare for the hangovers, or at least some skin dullness from one too many flutes of champagne.
So just like you prepare for a holiday party, it's essential that you prepare for the consequences of challenging a family member to a spiked eggnog drinking contest. Our solution: a pre-made hangover beauty kit complete with the essentials to make your skin look like it's doin' just fine. You think we're being dramatic now, but just wait until you really need it.
Click through to see the products we recommend adding to your emergency hangover skin care stash.
A Depuffer (If You're Not TOO Hungover)
1 / 8
A Depuffer (If You're Not TOO Hungover)
Lightly press the Herbivore Jade Facial Roller into your skin and roll it towards your hairline, starting at your chin and working upwards. This will help your products absorb, will work to reduce swelling and bring back your glow.
Another Cleanser
2 / 8
An Overnight Mask
3 / 8
An Overnight Mask
Now that you're (hopefully) recovered, or at least feeling better now than you were early this morning, give your skin a little more love before you go to sleep. We recommend using a hydrating overnight mask like the Lancôme Moisturizing Rose Jelly Overnight Mask so when you wake up, you'll be as good as new — until next weekend, that is.
A Post-Nap Mask
4 / 8
A Refreshing Mist
5 / 8
A Refreshing Mist
If you have to go about life as normal without taking a nap first, we recommend bringing a face mist along. The Glowing Facial Mist from Leaders Cosmetics contains hyaluronic acid to give your skin moisture and white blossom complex to brighten your skin. Spritz throughout the day to keep yourself awake and bring the life back into your skin.
Cleanser
6 / 8
Hydrating Lip Balm
7 / 8
Hydrating Lip Balm
You've taken care of your face, but you can't forget about your lips. Consider exfoliating your lips first to ensure your skin absorbs all of the hydration it needs from your essential oil-packed lip balm. One of our current faves is Seed Phytonutrients Lip Balm.
Oil and Moisturizer
8 / 8
Read more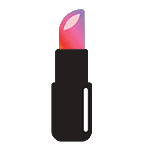 Back to top