Building Your First Makeup Kit? Here's Every Product You Need
August 05, 2021
Building a collection of beauty products as extensive as that of a makeup artist is no small feat — after all, they are pros. It may take some time, but you can build a makeup kit that would make any makeup artist envious. To help you get started, we created a complete guide for building the perfect makeup kit from scratch with products that are makeup-artist approved.
FACE PRODUCTS
Face Primer
Smooth the skin's canvas and ensure the longevity of your makeup with a primer. Depending on your skin type and concerns, you can choose a formula that's mattifying, hydrating or brightening. Two great options are the Urban Decay All Nighter Matte Face Primer to keep your beat shine-free or the NYX Professional Makeup Pore Filler for a blurred finish.
Color-Correcting Concealer
Depending on which shade you use, these colorful liquids and creams can actually conceal dark spots, hyperpigmentation and redness and minimize the appearance of under-eye circles. Palettes are often your best bet because you'll have several shades at your disposal, but if you have one specific need, such as correcting the redness, pick up a formula in yellow or green. We like the Lancôme Teint Idôle Ultra Wear All Over Concealer.
Foundation
Available in a variety of formulas, including sheer liquids, cushion compacts and full-coverage formulas, finding the right foundation should be based on your skin tone, type and concerns. One of our favorite, crowd-pleasing formulas is the Dermablend Continuous Correction Tone-Evening CC Cream SPF 50+.
Face Concealer
Blemishes and dark spots can still peek through even the highest-coverage foundations. For those situations, look for a concealer that matches your foundation. We're loving the Uoma Beauty Stay Woke! Concealer and the Lancôme Teint Idôle Ultra Wear All Over Concealer.
Under-Eye Concealer
When you're looking to conceal bags, puffiness or dark circles, reach for a concealer up to two shades lighter than your skin tone to brighten up your eye area. Some under-eye formulas are also formulated with illuminating particles for extra brightening powers. The Maybelline New York Super Stay Under-Eye Concealer is our go-to for this.
Blush
Whether you're into a mere pop of color on the apples of your cheeks or dig the revived 1980s trend of full-on draping, blush is one of those desert-island beauty products. One of our newest blush obsessions is the Giorgio Armani Beauty Neo Nude A-Blush, a lightweight, buildable formula.
Highlighter
Highlighter is key for enhancing your bone structure and achieving a major glow. Focus highlighter on the high points of your face: the tops of cheekbones, the bridge of your nose and along the brow bones. The NYX Professional Makeup High Glass Illuminator will help you achieve this in the blink of an eye.
Contour
Sculpt and define your face by contouring. A little bit of contour can go a long way, so make sure to use a light hand. Try a chubby stick or pencil, and work from the inside of your face outward, along the hollows of the cheeks, the jawline and the forehead. Buff away the line using circular motions with a blending brush or sponge. We recommend the Maybelline New York Face Studio Master Contour V-Shape Duo Stick for the ultimate chisel.
Setting Spray or Loose Powder
To ensure your flawless beat stays that way, don't forget to apply a setting spray or powder after your face makeup is on. If a setting spray is more your jam, the IT Cosmetics Your Skin But Better Setting Spray is a great choice. For a powder, we love the Urban Decay Cosmetics All Nighter Softening Loose Setting Powder.
EYE PRODUCTS
Eyeshadow Primer
Just as foundation needs a smooth canvas from primer to look its best, the same applies for eyeshadow. By using an eyeshadow primer, you're creating an even base for pigment, while also extending its staying power. The Urban Decay Eyeshadow Primer Potion will become your best friend for this.
Powder Shadow
It's natural to want to stock up on every eyeshadow shade of the rainbow. Try starting with a more curated selection, though. Go for a neutral, a shimmer and a darker matte to line and shade (we love to mix and match with the L'Oréal Paris Colour Riche Eyeshadow Monos).
Shadow Palette
You can also get everything you need in one fell swoop with a palette. The Yves Saint Laurent Couture Clutch Eyeshadow Palette truly contains every shade (there's 40 of them!) you could ever need or want.
Eyeliner Pencil
Pencil liners are perfect for dotting in between your lashes, precisely rimming your water line or creating a subtle, smoky look (by swiping at the line with your finger). Having one in brown and one black is a must. The Urban Decay 24/7 Glide-On Eyeliner Pencil is a longtime favorite.
Liquid Eyeliner
If you're creating a more dramatic look, like a precise cat-eye, opt for a liquid liner, as the inky formula will give you perfectly flicked wings. Try the IT Cosmetics Superhero Liner for this.
Mascara
Mascara is one of those beauty products that many won't leave the house without wearing. For length and volume, you can't go wrong with the Maybelline New York Lash Sensational Sky High Lash Mascara.
Brow Pencil/Powder/Pomade
Brows help frame your entire face, so whether yours is in need of
filling in or just shaping and definition
, having a brow product on hand is essential for keeping them looking groomed and full. Our current pick? The
L'Oreal Paris Unbelieva-Brow Longwear Eyebrow Topcoat
.
LIP PRODUCTS
Lip Balm
Look for a formula with emollients like vitamin E, shea butter and cocoa butter, which help hydrate and protect lips throughout the day and prevent aging. You can also choose a tinted option for a no-makeup makeup look. The Lancôme L'Absolu Mademoiselle Lip Balm, for example, comes in a variety of shades.
Lip Liner
Lip liner is essential for keeping lipstick from feathering or fading. We always keep the L'Oréal Paris Age Perfect Anti-Feathering Lip Liner on hand.
Matte Lipstick
Look for matte lipsticks with vitamin E to help boost hydration so lips don't feel dry. Pick up a shade (or a few!) of Lancôme Ab'solu Rouge Drama Ink Liquid Lipstick to get the job done.
Cream or Satin Lipstick
While different in formulation (creams are largely made from waxes while satins tend to be oil-based), both lipstick options moisturize and nourish lips. Satins are more sheer, while creams offer more pigment and fuller coverage. The YSL Beauty Rouge Volupté Rock'n Shine Lipstick is hydrating and offers medium-coverage color.
Lip Gloss
With a glassy finish, gloss is great for drawing eyes to the lips and creating a plumping illusion. We recommend the
L'Oréal Paris Pro Infallible Pro Plump Lip Gloss
.
Read more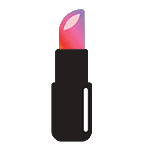 Back to top