Two Influencer-Approved Ways to Make Your Cream Highlighter Last All Day
April 17, 2018
photo: Courtesy of Maybelline for Phillip Plein
You could say we have a small obsession with cream highlighters — they're perfect for getting a natural looking glow and are easy to tote around and apply on the go. The consistency also makes application a breeze. It's perfectly acceptable (and encouraged) to use your fingers or a beauty blender with cream highlighters — it's pretty much a minimalist beauty junkie's dream. Cream highlighters are also great for babes who want to pack on a few layers of glow without it looking chunky or too blinding (as if that's even possible).
But alas, as with all cream products, highlighter has a tendency to dissolve and lose its vibrancy throughout the day. And because we're beauty optimists, we've tapped the M Crowd — our insanely talented group of influencers — to give us the scoop on how we can get our cream highlighter to last all day.
Method 1: Set Your Highlighter
To prevent cream highlighter from fading throughout the day, M Crowd Influencers Julia, Madison, and Lonyea layer a powder highlighter on top of their cream highlighters. This method is similar to applying setting powder to your concealer — it ensures that the product won't slip and slide and stays put once applied. This method is great for babes who like to rock a full face of makeup and want to add even more glow without sacrificing a seamless, skin-like finish. For this trick, we recommend pairing your favorite cream highlighter with its sister product (a powder from the same brand) to keep your look consistent. And a little extra glow never hurt anyone, right?
Method 2: Just Rock It (and Reapply)
When it comes to cream highlighters, Ashley doesn't worry about her glow fading throughout the day. Cream highlighters, she says, "remind [her] of a second skin, and is really easy to apply." She prefers patting it onto the high points of her face using her fingers, so it blends seamlessly and "melts" into the skin. This method is great for someone who wants to rock a dewy, fresh faced look. For this look, we love glazed donut highlighters like NYX Professional Makeup Dose of Dew, which creates a natural glow.
Read more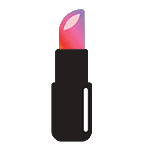 Back to top