How to Turn a Pressed Powder Into a Loose Powder
July 11, 2018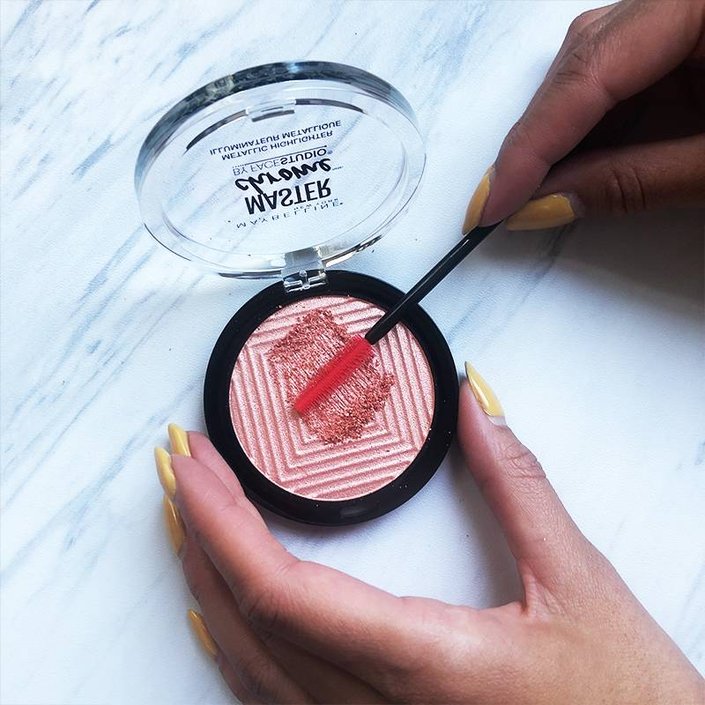 Here's a secret: Makeup is a lot more malleable than you think. In fact, it's pretty easy to transform a lot of the product you know and love in new ways — especially when it comes to highlighting face powders. Not only can you mix these glowy grains into pigments or stamp them onto your skin, you can even turn a pressed powder into a loose powder for a softer finish. Ahead, find four steps to do just that (and believe us — it's easier than you think).
What You'll Need:
A pressed powder
A spoolie
A container with a lid
STEP 1: Grab Your Tools
For this pressed-to-loose DIY, you'll need a pressed powder — we used the Maybelline Master Chrome Highlighter Powder in Molten Rose Gold — a clean spoolie (you can pick these up at your local beauty supply store) and a small container.
STEP 2: Scratch Away
Transforming your powder from pressed to loose is actually pretty easy. Grab your spoolie and start scratching away at the middle of the product. Be careful not to disrupt too much of the product or dig too deep into the pan, but make sure you've gathered enough to fill at least half of your small container.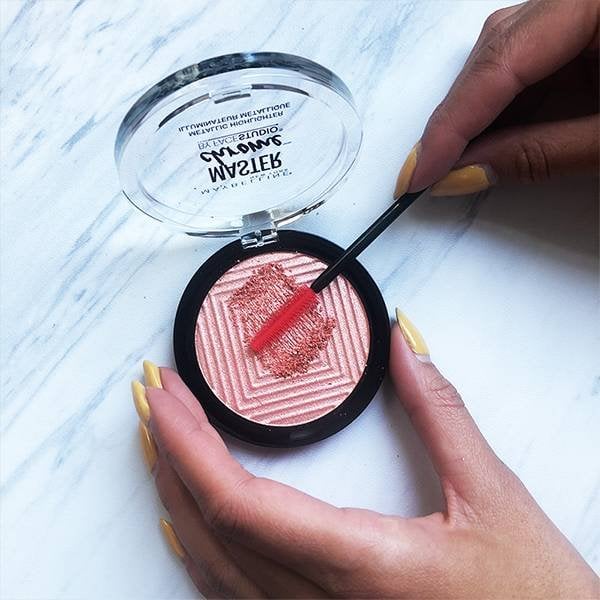 STEP 3: Slide it Down
Slide the extra pigment out of your pressed pan into the container. Feel free to add more or less, depending on how much loose powder you need.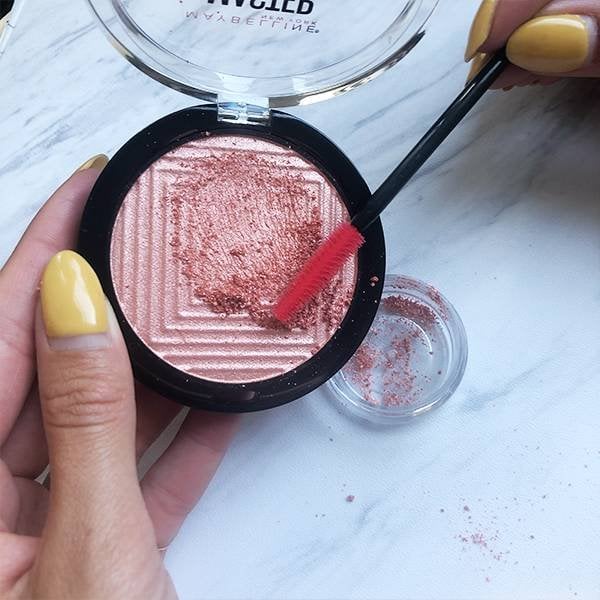 STEP 4: Mix a Lot, and Apply!
Grab the nearest fluffy brush and mix the loose pigment around. Finally, apply to your cheekbones, cupids bow and down your nose for the softest touch of glow. And there you have it: your new loose highlighting powder!
Read more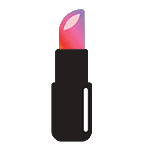 Back to top