This Face Oil and Highlighter Hack Will Blow Your Mind
December 20, 2018
Nailing an Instagram-worthy highlight is something we always pay attention to — especially when glass skin and holographic sparkle seems to be super on trend always. Truth be told, achieving a gorgeous highlight not only has to do with the right product but also with your application technique. Enter: a face oil, for a highlight equivalent to a blinding dream.
Start with a face oil like Mad Hippie Cleansing Oil (which is called a cleansing oil but can be used a variety of ways), and place a drop on the back of your hand. You want to be very diligent when choosing how much oil you choose because sometimes oil breaks down makeup — and you want to increase this highlight, not dissolve it! Use as little oil as possible, and add in more as needed. Next, mix in a generous amount of the Maybelline Masterchrome Highlighter in Molten Peach (or shade of your choice) until the consistency is creamy — not too liquid-y.
Next, swipe this sparkly combo onto your cheekbones, down your nose and onto your cupid's bow for a seriously luminous finish. We suggest playing with your favorite face oils and highlighters to come up with a combination that works for you — assuming you can handle that level of luminosity.
Read More
18 Editor Approved December Makeup Picks
The Best Red Nail Polishes For The Holidays
Read more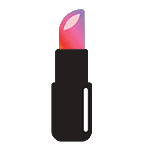 Back to top