The Right Way to Use Sunscreen With Makeup
August 16, 2021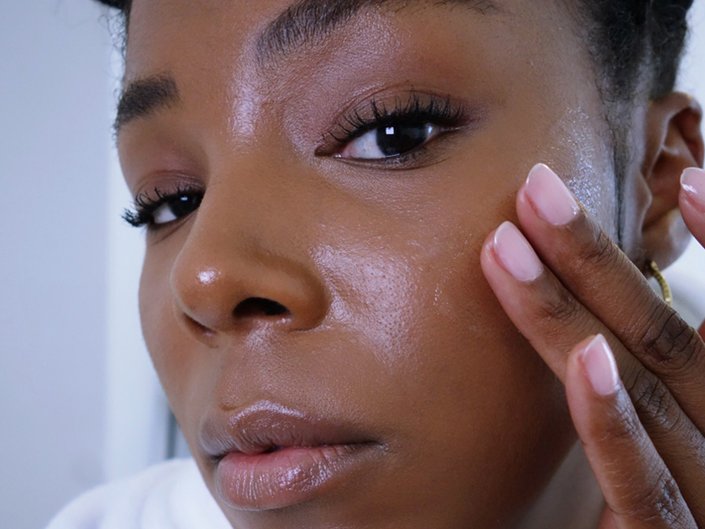 Raise your hand if you apply sunscreen every single morning. If you didn't raise your hand, we're here to tell you you need to break this habit. A survey by the CDC shows that only 29.9% of women reported that they regularly use sunscreen on both their faces and other exposed areas — and even those who are, aren't sure whether the product they use provides the protection needed to ward off both UVA and UVB rays.
Ahead, we chatted with board-certified dermatologist Dr. Bruce Katz of Juva Skin in New York City to fill us in on all things SPF, including which ingredients to look for, how much to apply and how to make it a vital part of your daily routine.
What Comes First? The Makeup or the SPF?
Wake up, brush teeth, put on makeup — wait, no. First comes the sunblock, then comes the makeup. Although your favorite BB cream might have SPF 20 listed on the bottle, Dr. Katz stresses the importance of (always) applying sunblock before foundation. "Don't rely on makeup for the best source of SPF as it's notoriously unreliable in terms of the level of protection," he says.
Dr. Katz recommends waiting at least 10 minutes for your formula to absorb and set, before moving on to next steps, plus he says SPF makes for a great makeup base. Once your skin is properly protected, you may move on to the makeup application portion of your morning routine. Even better, reach for a tinted moisturizer or CC that has more SPF in it so you can get double-duty protection. A tried-and-true option is definitely the IT Cosmetics CC+ Matte Cream formulated with SPF 40 — higher than most sunscreen infused beauty products.
What to Look for in a SPF
Squeezing out one dot won't have you completely covered either. According to Dr. Katz, you must use a generous amount and apply it evenly until it vanishes — meaning enough to cover all areas, including your neck and ears. But, before you purchase anything that just says SPF 30 on the label, make sure you've got a formula that works! "Keep an eye out for at least one of these three important ingredients: zinc, titanium dioxide and avobenzone," he says. Our go-to is the SkinCeuticals Daily Brightening UV Defense Sunscreen SPF 30. In addition to Avobenzone, it even contains niacinamide and other actives to help reduce existing discoloration.
And if you've been hoarding the same bottle for years and years, be sure to check the expiration date because once that date has come and gone, the stability and efficacy of that product may be compromised.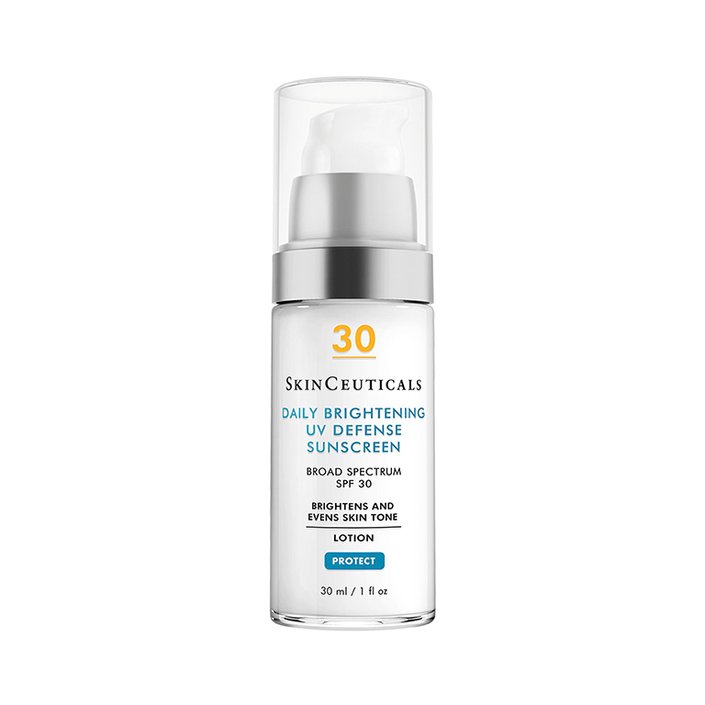 Do I Need to Reapply Throughout the Day?
If you're sweating, swimming or out in the sun, Dr. Katz recommends re-application every two to three hours, otherwise your sunblock can last four to six. Ideally, you'd be able to re-apply over makeup, and while there are mineral powders with sunblock that can do the job, "sunscreen should always be applied under makeup for maximum protection," says Dr. Katz. Amen to that.
Makeup Artist:
Jonet Williamson
Read more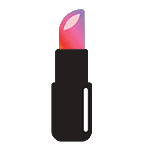 Back to top