Three Yellow Eye Makeup Looks You'll Want to Try Immediately
May 02, 2018
We've all heard the saying, "when life gives you lemons, make lemonade." And when life gives you lemons in yellow eyeshadow form, you best be making some creative eye makeup inspired by all things lemonade. Yellow eyeshadow can be super intimidating — but the Maybelline Lemonade Craze Palette makes the yellow eye makeup of your dreams a whole lot more attainable. Here's how to get the look three ways — whether you're a makeup minimalist, maximalist or in between.
Yellow Glow
Step 1: With a large fluffy brush, pick up a good amount of Lemonade Craze, and sweep it all over the lid.
Step 2: Grab your NYX Professional Makeup Always Keepin' It Tight Eyeliner in Black and line your waterline for a little extra definition.
Play With Color
Step 1: Building off the Yellow Glow look, grab a fluffy brush and a swirl of Ice Pop. Sweep the bright pinky-red shadow onto the outer V of your eyes and into your crease.
Step 2: Blend, blend, blend it out!
Step 3: Using the NYX Professional Makeup Vivid Brights Liner in Vivid Halo, line your inner corners and drag the color up onto your upper lash line.
Step 4: Fill in your brows with the Maybelline Total Temptation Brow Enhancer, and pop on L'Oréal Lash Paradise Mascara to finish off the look.
Make It Shine
Step 1: Building off the Play With Color Look, use Main Squeeze from the Maybelline Lemonade Palette all over the center of the lid, and add even more sparkle with NYX Professional Makeup Body Glitter in Gold.
Step 2: To define the eyes even further, add Maybelline Master Precise Liquid Liner in Black overtop the upper lash line, and wing it out.
Read more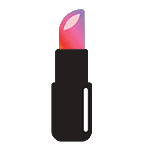 Back to top