This M Crowd Influencer Hack Makes Matching Your Foundation So Easy
January 23, 2018
This story is brought to you by the M Crowd — the wildly talented group of makeup influencers who create exclusive content just for Makeup.com.
One of the best things that can happen to anyone's daily beauty routine is discovering a hack that will save precious time in the morning and consequently make life easier to navigate. Two that have changed our lives for the better include a hack for using an Urban Decay cult-fave eyeshadow primer as face primer for oily skin, as well as overnight hairstyle hacks like rolling your hair with socks before bed (yup, it works). With the help of the M Crowd we're able to bring you even more Pinterest-worthy tips and tricks. Up this week is beauty blogger Miranda Mendelson and her hack for nailing your perfect foundation shade using Lancôme Teint Idole.
"In the photo below, the left side of my face (on the right hand side looking at the photo) has bronzer to adjust the shade to match me best, while the right side was left as-is and is too light/pink for me," Mendelson explains.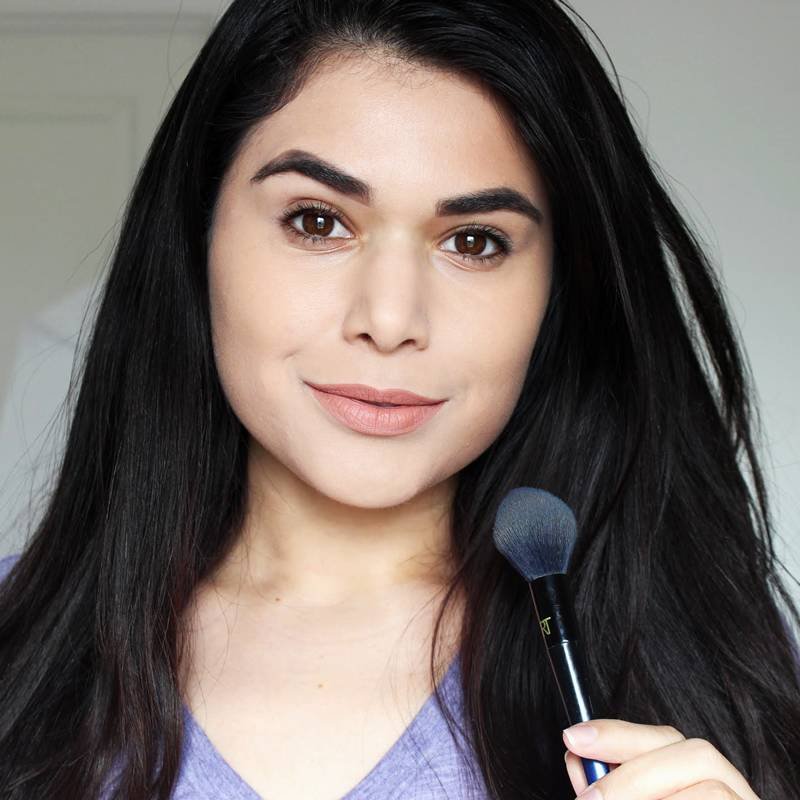 "It can be hard to nail your perfect foundation shade, even when there are testers available. But you can alter the appearance of your foundation without shade adjusting drops, too," she says. With the right knowledge about what makeup products to pair with your foundation depending on its appearance, you will get the most out of your foundation without washing out your complexion or looking unnaturally dark. Below, you can find two tricks from Mendelson for perfecting your foundation application:
If your foundation is a bit too dark…
Add a bit of your highlighting concealer to lighten the appearance. We recommend the Lancôme Maquicomplet Complete Coverage Concealer.
If it's too light or pink-toned…
Apply your foundation as normal and then add a light bronzer to the perimeter of the face. Leave the innermost part of your face (under eyes, inner cheeks) lighter for a highlighted effect.
Read more