Editors Share the One Beauty Product They Can't Live Without on Vacay
August 09, 2019
Packing a travel-friendly beauty bag is more stressful than packing our entire suitcase. You can be certain that we create a list dedicated to the must-have beauty essentials, and there's always a serious process of figuring out which makeup newbies deserve to come on vacation with us, or stay behind in our vanity. Ahead, Makeup.com editors share the one beauty product that always makes its way into their luggage.
Lindsey, Content Director
IT Cosmetics CC+ Cream With SPF 50+
This might be a cop-out because this product comes everywhere with me — whether I'm traveling or not. No matter how many other foundations, BB or CC creams I try, though, I always come back to this one from IT Cosmetics. The Light shade matches my complexion perfectly (somehow in both winter and summer), and the coverage is enough that I don't need to bring a separate concealer with me but not so much that feels heavy if I'm out in the sun. And even though I always wear a separate sunscreen underneath, I love that this has an extra dose of SPF 50.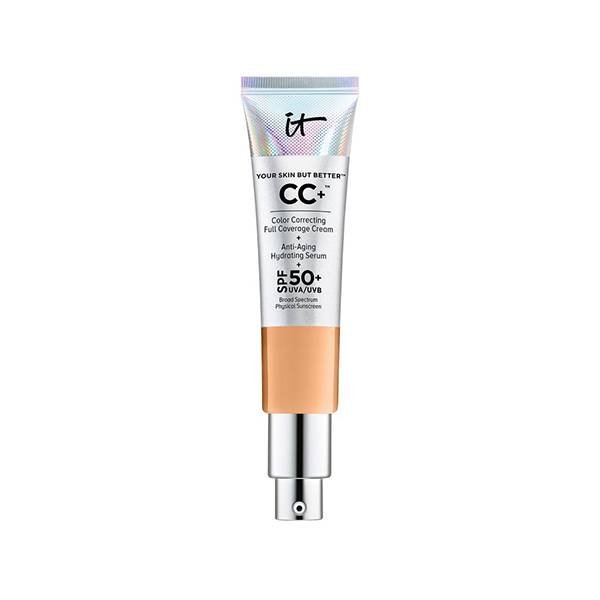 Alanna, Associate Editor
Sol de Janeiro Copacabana Bronze Glow Oil
You will literally never see my bag packed for vacay without this gorgeous glow oil. After applying (and reapplying and reapplying) a ton of sunscreen when I'm in the sun, I absolutely love to come back to wherever I'm staying, shower and put this glossy formula on before dinner time. It enhances the glow that I get throughout my vacay, and adds just the right amount of sparkle and luminosity to take it to the next level. Bonus: It literally smells like a coconut-vanilla tropical vacay wherever you use it.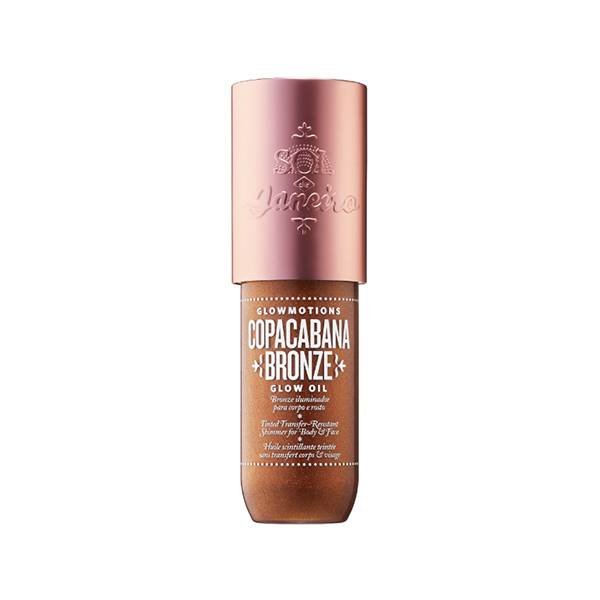 Sarai, Assistant Editor
Urban Decay All Day All Night Travel Spray Duo
I swear by this product when I'm on vacation. I have combination skin, so the condition of my face with or without makeup is unpredictable. However, this duo keeps me in control of both the dry and oily days effortlessly. The Quick Fix gives me that morning burst of hydration that I need to keep my skin supple and dewy throughout the day, and the All Nighter maintains my flawless glow by blocking oils, keeping my face matte and ready to take on the town. This is truly a dynamic duo that everyone should have in their suitcases.
Jessica, Assistant Editor
IT Cosmetics Lash Blowout Mascara
When I'm on vacation I like to wear very minimal makeup (often just a tinted sunscreen), but I never leave the house without mascara — I feel naked without it. Because it's sometimes the only thing on my face, I want a product that's going to give me next-level drama with my eyelashes, like IT Cosmetics Lash Blowout Mascara. It lengthens and provides major volume for noticeably full lashes with just a few coats and doesn't clump so they still look totally real. I'm obsessed.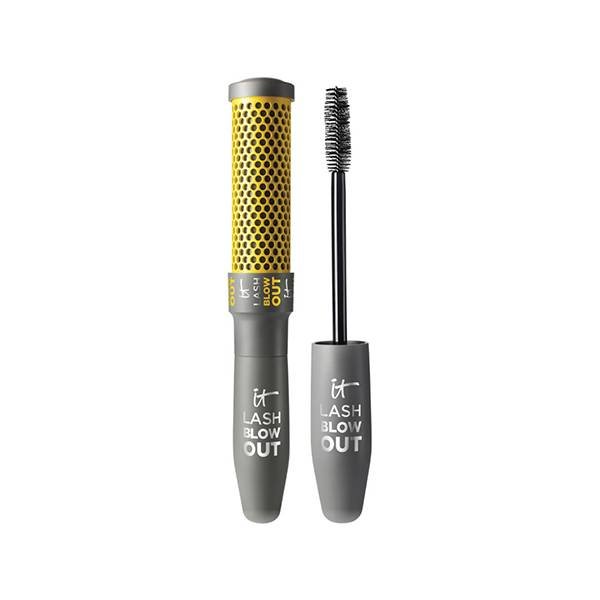 Marisa, Associate Editor
Lancôme Flash Bronzer Self-Tanning Lotion
I hate to admit that this tanning lotion has sat in my plastic bin labeled "TEST" for over three months now. I wish I tried it sooner because it's basically magic. I lathered it onto my body using a tanning mitt and my skin instantly dried down to a natural-looking tan. Within ten minutes, I was able to put my clothes on with zero transfer, making this is seriously the best, fastest-working tanning formula I've ever tried.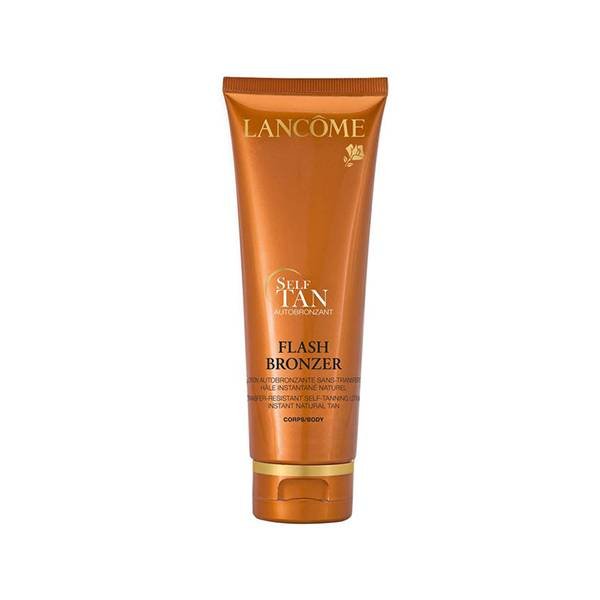 Jillian, Social Media Editor
Kiehl's Calendula & Aloe Soothing Hydration Masque
As much as I love a good vacay in the sun, my ultra-fair complexion means I have to be on top of caring for my skin after I've been outside, even for short amounts of time. I love using this Kiehl's mask because one of its main ingredients is aloe, which helps calm my skin when a day by the pool or beach leaves me feeling dry and slightly flushed. It's super lightweight and cooling, which is the perfect remedy on a hot summer's day. I never go without it.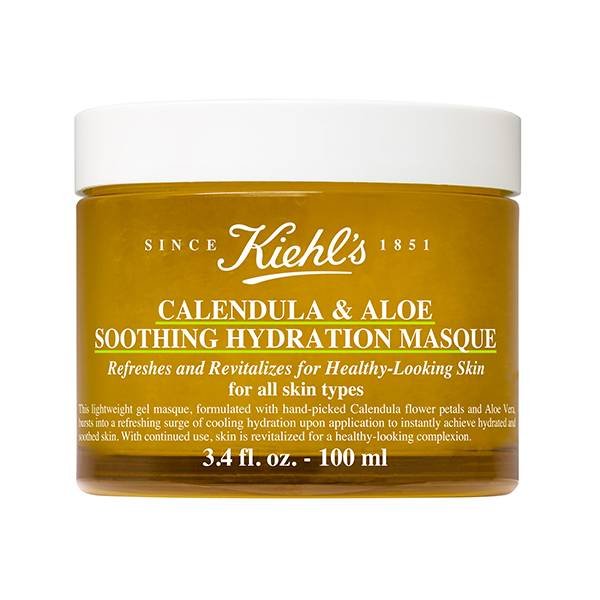 Read More:
5 Summer Beauty Hacks to Keep Your Hair and Makeup Fresh
The Perfect Messy Bun in 3 Easy Steps
Read more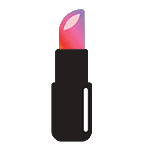 Back to top