Influencers Share Their Favorite Makeup Wipe Hacks
March 21, 2018
While we hoard more makeup products than we should, there are some beauty staples we can justify stocking up on — emergency stash style — more often than others. Stockpiling foundation and lipstick like your job is something we'd never judge you for, but there's surely a greater demand in our beauty supply for extra makeup remover wipes than anything else. After all, what goes on has to come off.
In addition to our reliance on makeup wipes for the obvious — to get even the longest-lasting kiss-proof makeup off of our face — wipes can serve other uses, too. Makeup artists like Mickey Williams uses them to clean her makeup brushes and Tim Quinn likes to wrap them around a cotton swab to clean one's lash line before applying concealer. Even though hacks like these seem simple, they can make our lives easier and make our makeup routine much more seamless.
We turned to some of our favorite beauty influencers to find out their unique makeup remover wipe hacks. Check 'em out below:
As a pre-cleanse...
"I use makeup wipes as a pre-cleanse," says Miranda Mendelson. "I try to use every inch of the wipe to grab as much makeup as I can and wipe it off my face. Then, I follow up with a gel cleanser to melt everything left over — makeup, dirt, oil and other residues. I think double-cleansing is imperative to making sure that you're thoroughly cleansing your skin and to avoid build up."
To target hard-to-remove makeup...
"When using makeup wipes, I like to add coconut oil to the wipe to help take off tough liquid lipsticks or mascara," shares beauty influencer Tyla Lauren.
To clean your falsies...
"I love using makeup wipes to remove all of my makeup of course, but to also quick clean my false lashes after wearing them. I peel any residual glue off the band and wipe the lashes down, so they're ready for use later," explains Ashley Hall.
For when you have super-heavy makeup on...
Beauty influencer and self-taught makeup artist Julia Salvia says: "When I have super heavy makeup on, for instance Halloween makeup, I like to use a makeup remover oil to break down the makeup. Let that sit for a moment to break down the makeup and then wipe with my makeup remover wipes. Rather than wiping with a towel, the wipes are like double the removing power."
Hero Image Courtesy IT Cosmetics
Read more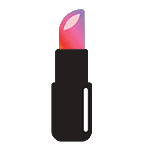 Back to top