Calling All Makeup Lovers: Mandy Moore Needs Your Help
March 02, 2018
Mandy Moore is #Goals for a myriad of reasons. The actress is always radiant, she's the star of one of our fave TV shows and she's actively invested in bettering our communities. To add to the extensive, growing list of reasons we love her, Moore just partnered with Garnier and DoSomething.org to launch the second year of Rinse, Recycle, Repeat, which is a campaign with the mission to help divert one million beauty and personal care products from landfills in 2018. You don't need to be a makeup hoarder to participate — minimalist beauty lovers run out of makeup, too.
According to DoSomething.org, neary half of Americans don't recycle their beauty and personal care products. If you're guilty of throwing out your empty products (we are, too) or don't know how to recycle them correctly, Rinse Repeat Recycle focuses on teaching the proper way to recycle by offering tips on what can and can't be recycled. Finally, the answers to all of your beauty recycling questions are here, thanks to Mandy Moore, of course.
The Facts:
On the bottom of your beauty products, there's a recycling number to help guide your efforts. Products with a #1 or #2 on the packaging can be recycled through curbside recycling, but many others cannot. Examples of items that can't include flexible tubes, caps, pumps for shampoo bottles, lipstick and eyeliner. These products need to be separated before being recycled, (which can seem burdensome) but the Rinse, Recycle, Repeat Campaign will make the process easier.
How to Get Involved:
For Everyone
To participate in the Rinse, Recycle, Repeat Campaign, you can sign up online, decorate a bathroom recycling bin and share a picture online at DoSomething.org/rinse on the "Prove It," page online. You can also enter by texting RINSE to 38383 to be entered to win a $5,000 scholarship. Once your bin is filled with 10 pounds of beauty empties, you can print a free shipping label to send their empty personal care and makeup containers to TerraCycle to be responsibly recycled.
If You're in College
On April 1, a college competition will kick off on 50 college campuses nationwide to collect the most empty products. The college team that collects the most empties will be rewarded with a garden for their community from Garnier and TerraCycle. The garden will include raised beds, picnic tables, park benches and waste receptacles made from post-consumer recycled waste — including your makeup empties.
Hero Image: Garnier USA
Read more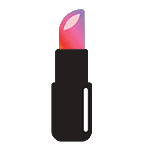 Back to top