Career Diaries: Meet Marla Beck, Founder and CEO of Bluemercury
December 11, 2019
Marla Beck is a life-long beauty junkie turned beauty boss who does it all, does it well and does it with a purpose. She has a career as a serial entrepreneur — no question. From taking beauty brands from behind the department-store counter to the help-yourself-shelves of luxury beauty retailer Bluemercury and then expanding into her own clean makeup and powerful skin-care brands, Beck is nothing short of a self-driven success story. Ahead, find out everything from how she got her start and built her brands to how she does her makeup in less than minutes — and what's next for her career. 
Can you give us a little background on your career and being a young entrepreneur? 
I was exposed to entrepreneurship at an early age. My father ran his own business and I helped him manage his accounting books when I was in high school. It was the '90s, so all the financials were done by hand with a pencil and a calculator. I was able to develop a deep understanding about how to run a company by the numbers. Then, when I was at Harvard Business School in 1999 during the first dot com boom, a young entrepreneur came to speak to our class about his internet start-up. He was selling books online, talked about the possibilities of the internet and how we were all going to be shopping digitally one day. At the time, I had just received my first email address, but I knew I wanted to be a part of the tech game. This entrepreneur was Jeff Bezos. 
When I started Bluemercury that same year, free-standing beauty stores did not exist. Everyone shopped at department stores, where cosmetics were sold behind glass counters. The person behind the counter would decide whether or not to help you based on whether you looked like you were going to spend money. Each counter only sold one brand, so it was not an easy or enjoyable experience. I knew there had to be a better way, so I set out to revolutionize the way consumers shopped for cosmetics. Bluemercury was created to problem-solve the process of purchasing beauty. 
We started as an online retailer, but we were a little early to online shopping and very quickly knew we needed a retail store. When we opened our first store in Georgetown in Washington, D.C. we realized we could be the first freestanding, neighborhood beauty chain in the country. Bluemercury's mission was — and still is — to be the best at giving beauty advice. Our stores are a place for discovery, expertise, tips and tricks. I've always said, "I don't know what we'll be carrying in five years, but we'll be the best at giving beauty advice!" 
After Bluemercury, you went on to found Lune + Aster and M-61 Powerful Skincare. What was your inspiration behind the brands? 
I'm an entrepreneur at heart, so when I see something broken, I have to go fix it. In 2007, we had Bluemercury clients coming in to our stores saying, "I love the natural products on the market, but they don't improve my skin," and  "I love the dermatologist-loved ingredients, glycolic, salicylic acids, but I don't want the added chemicals in my products." I saw this as an opportunity to make the most natural, cosmeceutical brand on the market. We actually created the first clean, clinical vegan skin-care line! M-61 Powerful Skincare is the combination of dermatologist-loved ingredients — glycolic, salicylic acid, peptides — with "super naturals" like tamarind and aloe, all made with a list of over 100 chemicals that can't be in the line. 
There were a couple factors that guided me to create Lune+Aster. First, we didn't have a paraben-free and vegan mascara in our stores. Second, I was skiing with two of my friends when they turned to me and said, "We don't wear makeup to work anymore, it's too complicated and it takes too much time in the morning." Here, we had women at the top of their fields, who were completely uncomfortable with makeup. I thought, How do you make easy-to-use cosmetics where you can get out the door in ten minutes or less and feel polished and professional? I set out to create the next frontier of beauty — a good-for-you cosmetics brand for women seeking straightforward makeup solutions. I also wanted a brand that reflected the same wellness philosophy as my vegan lifestyle. The result was our vitamin-infused, paraben-free formulas that are also vegan and gluten-free. 
What's the biggest challenge you have faced in your career?
Bluemercury's mission of being the best at giving beauty advice while creating a friendly, open and energetic atmosphere to help people find the best beauty products was really easy to accomplish in stores one, two and three. The biggest challenge has been to maintain that DNA across the company, as we have grown from one store to almost 200 locations. At the end of the day, I really care about having customers find the right products and not be intimidated or uncomfortable shopping for beauty. That comes back to our beauty experts and making sure that we have the knowledge and energy. I'm always thinking: How do we connect? How do we maintain that DNA when I don't know everybody that works for us anymore? I used to interview every single person that joined our team — no matter what position — for almost 15 years. Now, every Friday I do a conference call with our new store managers to talk about why Bluemercury was founded. It's so important for our team leaders to understand the brand's mission and reason for being.
If you could tell your 20-year-old-self anything, what would it be? 
It's a marathon, not a sprint. It has been a 20-year journey building and running Bluemercury. We've had a lot of roadblocks in our way through the years, but we had the grit to push through. If you push through and survive over the long run, new opportunities will come your way.   
You have ten minutes to do your makeup. What are you putting on? 
I prep my skin with M-61 PowerGlow Peel, followed by Vitablast C Serum 2.0. SPF is a must-have for me, so I use our Hydraboost Moisturizer SPF 30.
My go-to for makeup is our Lune+Aster Fabulous in Five Set. It includes my everyday essentials so I can get out the door in five minutes. I start with the RealGlow Primer, followed by the RealGlow SkinTint in shade Vanilla. I love that the Daybreak Palette has a bronzer, illuminator and setting powder in one. I add a swipe of Formidable Mascara and add color on my lips with Powerlips Quickstick in my favorite shade Double Booked. 
Fill in the blanks: 
My three desert island products are M-61 PowerGlow Peel, La Mer Original Cream (our whole family uses it for sunburn and dehydrated skin) and Skinceuticals Sheer Physical UV SPF 50 (a physical block which is great for the beach or sports).  
Every day I make sure to exfoliate!  
I unwind by walking with my husband. 
I think everyone should read a piece of wisdom each day by someone they admire. I love The Daily Stoic, by Ryan Holiday. 
To me, beauty means being confident in your own skin and appreciating your imperfections.
There's clearly an entrepreneurial spirit in your career path. What's next for you?  
Bluemercury will continue to find new ways to innovate the beauty and retail industry. This year, we launched our customer loyalty program, BlueRewards. I look forward to expanding our consumer initiatives through the program, along with adding new brands and categories to our Conscious Beauty Program, while supporting young entrepreneurs trying to make it in the beauty industry! I have a true passion for product development and am always looking for what's missing in the market to add to the M-61 skincare and Lune+Aster portfolios.  
Read More:
5 Golden Honey Makeup Products We Can't Stop Buzzing About 
Winter Is Coming: 8 Essie Nail Polishes You'll Want to Rock All Season 
Moisturizing Lip Balms That Will Save Your Dry, Winter Lips
Read more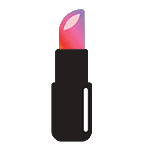 Back to top