How to Minimize the Look of Pores — An Expert Weighs In
November 13, 2019
A magnifying mirror is most certainly not your pores' best friend. Admittedly, we're guilty of spending hours on end inspecting just how large our pores actually are. But, is it possible to minimize the appearance of pores? In the name of pore-shrinking, we reached out to aesthetician Cecilia Wong for advice. Find her tips below.
Pore-Minimizing Tip #1: Always Remove Your Makeup Before Bed
Cleansing your skin thoroughly before bed is Wong's number-one tip — and for good reason. When excess oil and dirt accumulate, your pores get clogged and appear larger. Make sure to clear the day's dirt and debris out of your skin. We recommend a double cleanse to remove all traces of makeup and impurities. Start with a makeup removing balm, like Goop Luminous Melting Cleanser, and follow with a gentle face wash. We love CeraVe Hydrating Facial Cleanser.
Pore-Minimizing Tip #2: Exfoliate Regularly
Exfoliating will help speed up cell turnover and slough off dead skin. That being said, don't exfoliate more than two or three times per week — any more could end up aggravating your skin. We're currently loving BeautyCounter Nourishing Cream Exfoliator. Massage the product over your face gently in circular motions and then rinse with warm water. It will leave your face feeling fresh, smooth and seemingly poreless. To see an even a greater difference, add SkinCeuticals Retexturing Activator to your evening and morning routine. It has exfoliating and nourishing properties, plus it can be used every day.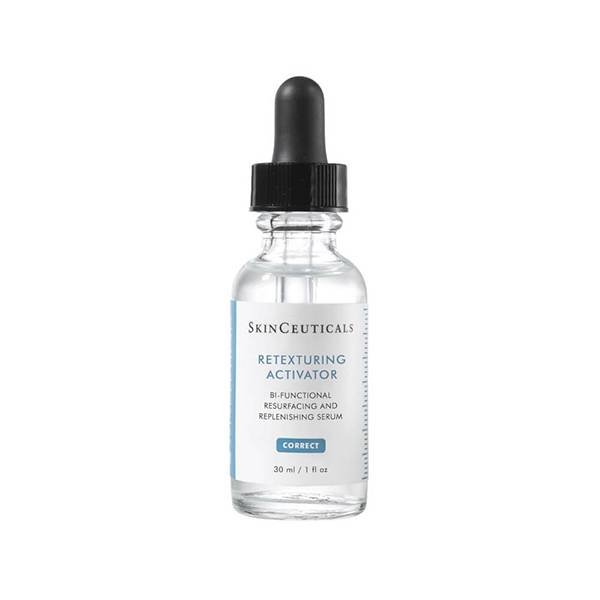 Pore-Minimizing Tip #3: Use a Clay Mask
Add a clay mask, like Garnier SkinActive Pore Purifying Clay Cleanser and Mask, to your weekly skin-care routine. Wet your hands and face, then apply the mask all over. Let it sit for five minutes and wash it off. This should not be done more than twice a week. Charcoal products are known to help draw out oil and impurities.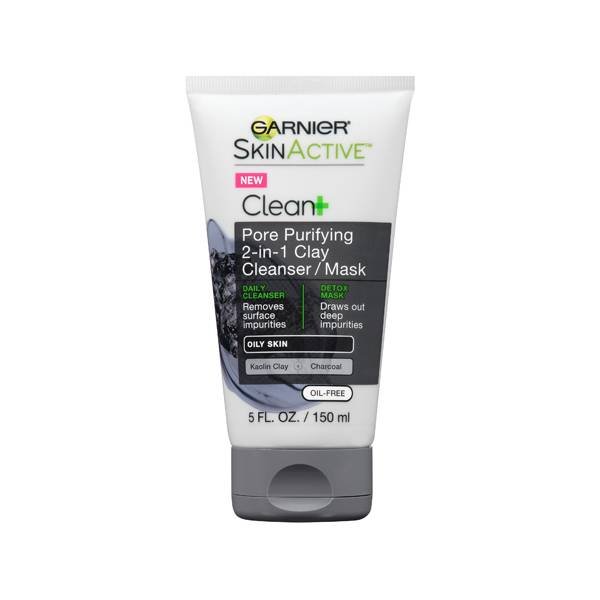 Pore-Minimizing Tip #5: Start Using a Retinoid
Retinol, a derivative of vitamin A, is great for minimizing the appearance of pores because it helps stimulate cell turnover and collagen production. You can grab the CeraVe Skin Renewing Retinol Serum at the drugstore for an over-the-counter retinol cream. It works to unclog pores as well as even skin's texture.
Pore-Minimizing Tip #6: Don't Forget to Tone
Similar to the way a clay mask works to control excess oil production, so can a daily toner. IT Cosmetics Bye Bye Pores Leave-On Solution Pore Refining Toner is designed to minimize the appearance of large pores. This light-weight formula will help mattify and smooth out your overall complexion.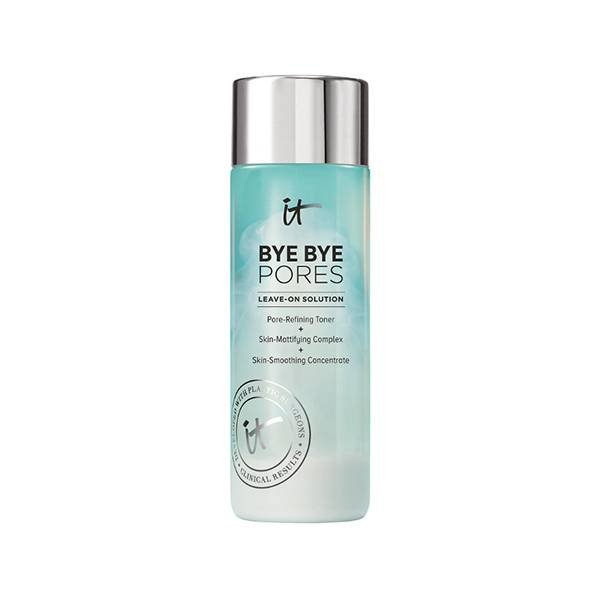 Pore-Minimizing Tip #7: Wear Sunscreen Daily
"Sun exposure damages collagen and elasticity in the skin, causing pores to dilate," explains Wong. Therefore, SPF is a must-have in your everyday skin-care routine to ensure your skin is protected. As an everyday sunscreen, we recommend La Roche-Posay Anthelios SPF 50 Mineral Sunscreen. But, for an added layer of protection, you can use complexion products that have built-in SPF. We love IT Cosmetics CC+ Cream with SPF 50.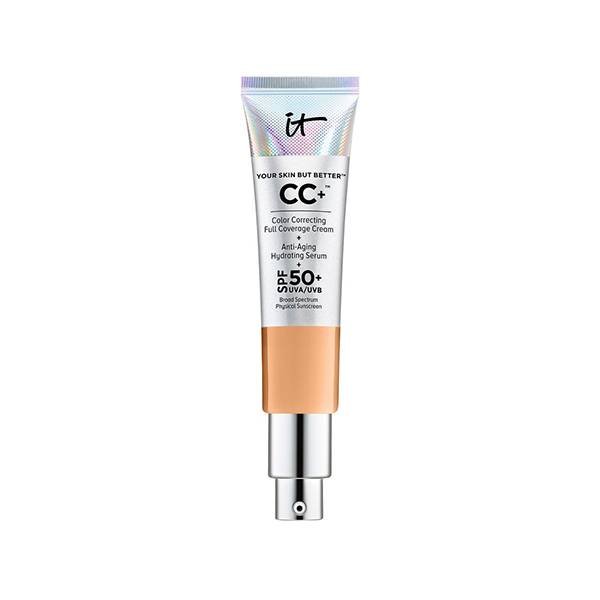 Read More:
A Korean Skin-Care Routine for Men
5 Lipo-Hydroxy Acid Products to Try if You Have Acne-Prone Skin
How to Determine Your Skin Type, A Dermatologist's Guide
Read more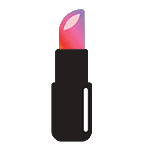 Back to top