Can You Actually Minimize Pores? Several Experts Weigh In
July 17, 2023
Pores are a part of the skin, and depending on your complexion and a few other factors, they can come in all different sizes. Our pores help release oil and sweat from our glands, so as annoying as they seem, we very much need them. Still, if you're anything like us, you're probably guilty of spending lots of time in front of the mirror inspecting your pores and wondering how you can make them look smaller. So in the name of pore-shrinking, we spoke to a roster of skin talent, including aesthetician Cecilia Wong, double board-certified dermatologist Brendan Camp, MD and board-certified dermatologist Marisa Garshick, MD, FAAD. Keep reading for their insider intel.
What are Pores?
Grab a magnifying mirror and look at your face. That array of tiny openings around your t-zone — the forehead, nose and inner cheek area — is actually your pores, from which hairs, sweat and oil emerge, explains Dr. Camp. "Pores are designed to serve as a transport system for sebum (oil) to get to the surface of the skin," shares Dr. Garshick.
Can Pore Size Change?
Your face might have varying large and small pore sizes that are due to genetics and overall skin health, according to the Cleveland Clinic. Dr. Garshick adds, "For others [pores] may become more visible during certain stages in life such as puberty when there is often an increase in oil production or with aging when [skin's] collagen starts to break down and we lose structure around the pores." Additionally, if you have a skin type that produces more oil — like combination and oily skin — you may be more susceptible to larger pores. "Excess oil production can contribute to clogged pores, which tends to make the size of pores appear larger," emphasizes Dr. Camp.
Is It Possible to Minimize Pores?
We hate to break it to you, but no, you technically can't minimize pores. Dr. Camp confirms, "A pore is a fixed opening, so it is not possible to shrink the size of a pore." With that being said, our sources agree that you can reduce the appearance of pores temporarily by unclogging them with a dedicated skincare routine or in-office dermatologist treatments.
How to Unclog Pores
While it's not possible to minimize pores you can (and should) keep pores clean to make them appear smaller, and improve the integrity of your skin barrier. "Pores become clogged when there is a buildup of oil and dead skin that become trapped, which can lead to open or closed comedones, also known as blackheads and whiteheads," says Dr. Garshick. There are various skincare moves and products you can use to debunk pores and keep them clear, so keep scrolling for our eight go-tos.
Tip 1: Always Remove Your Makeup Before Bed
Cleansing your skin thoroughly before bed is Wong's number-one tip — and for good reason. When excess oil and dirt accumulate in your pores, they can become clogged and appear larger. Make sure to clear away the day's debris and buildup with a non-stripping face wash. Even if you don't have acne, the use of a cleanser designed for breakouts like the CeraVe Acne Control Cleanser can help clean pores, recommends Dr. Camp. "This acne wash contains 2% salicylic acid to help reduce breakouts and gently exfoliate the skin in addition to oil-absorbing hectorite clay to reduce clogged pores," he says.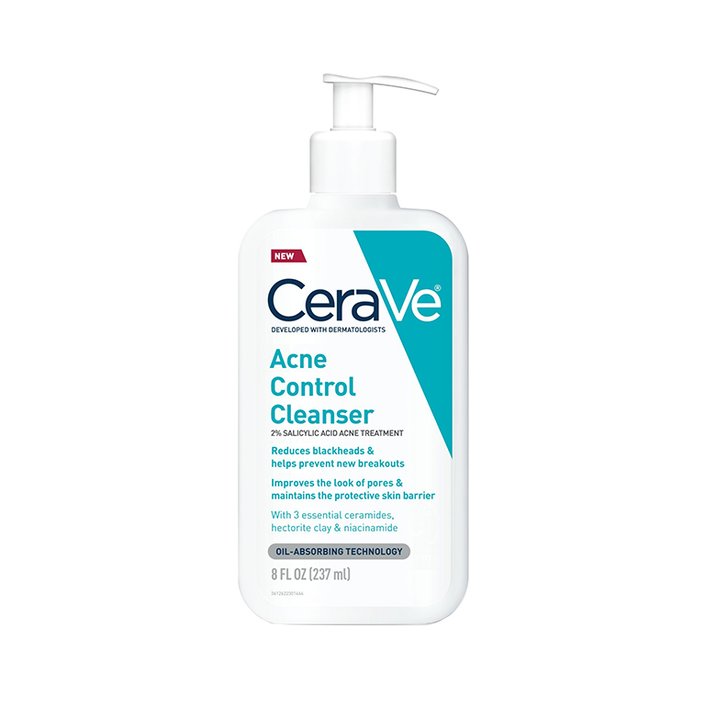 Tip 2: Don't Forget to Tone
Every day after washing your face, follow up with a gentle toner to control excess oil and dislodge any grime hiding in your pores. Soak a cotton round in an alcohol-free liquid toner like Thayers Blemish Clearing 2% Salicylic Acid Acne Treatment Toner to help reduce the appearance of pores without drying out skin. This formula also contains salicylic acid, which is great for daily use because it helps purge pores. If you're not a toner fan, look for a lotion or serum with salicylic acid to reap the same benefits.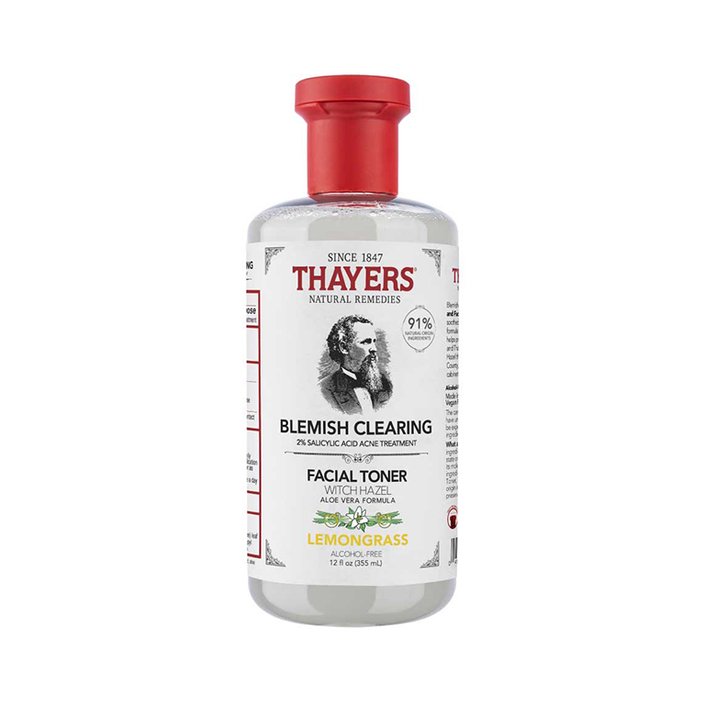 Tip 3: Exfoliate Regularly
Exfoliating helps speed up cell turnover and slough off dead skin that congests pores, our experts share. Check the ingredient list of your exfoliator: If it doesn't include an alpha hydroxy acid (AHA) like glycolic acid or lactic acid, then you're missing the chance to minimize the size of pores. SkinCeuticals Retexturing Activator contains 20% glycolic acid to polish and smooth skin's texture.
Tip 4: Do a Clay Mask
Add a clay or charcoal mask like the
Kiehl's Rare Earth Deep Pore Minimizing Clay Mask
to your weekly skin-care routine to help clean out pores. According to Dr. Garshick clay and charcoal ingredients help draw out oil and impurities, making pores look smaller.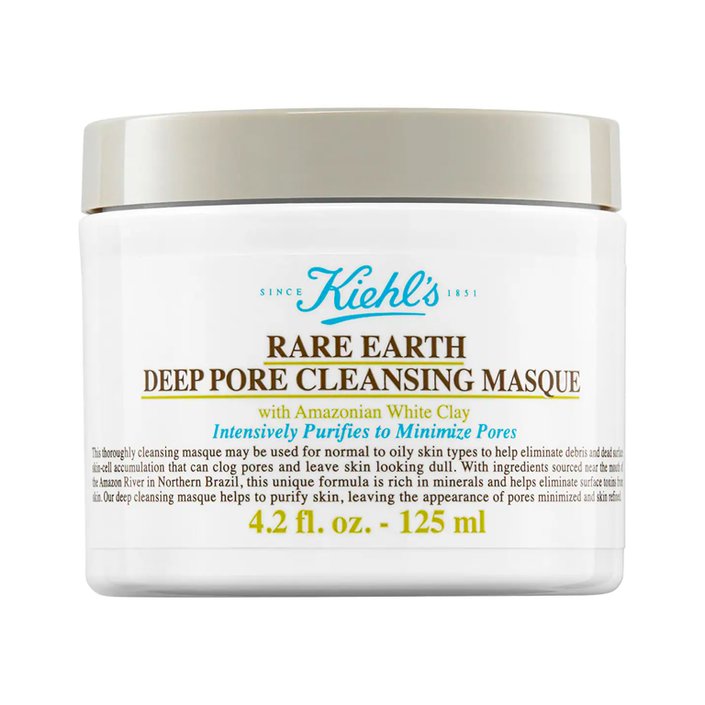 Tip 5: Use a Retinol
Retinol, a derivative of vitamin A, is great for minimizing the appearance of pores because it helps stimulate cell turnover and collagen production to smooth and plump. Dr. Camp recommends La Roche-Posay Effaclar Adapalene Gel 0.1% Topical Retinoid For Acne. "Adapalene is a retinoid, which means it helps regulate cell turnover to help prevent the formation of blocked pores and acne," he says. You can also try a lightweight over-the-counter retinol serum instead, like the Vichy LiftActiv Pure Retinol Serum, which unclogs pores as well as even the skin's texture.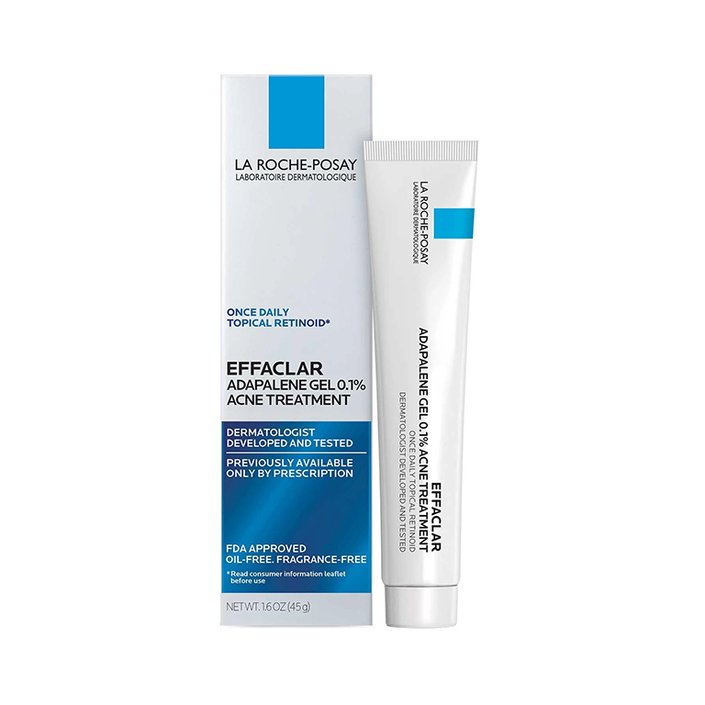 Tip 6: Wear Sunscreen Daily
"Sun exposure damages collagen and elasticity in the skin, causing pores to dilate," explains Wong. Therefore, SPF is a must-have in your everyday skin-care routine. For daily sunscreen protection we recommend La Roche-Posay Anthelios SPF 50 Mineral Sunscreen. For another layer of protection and tint, top with a CC cream with SPF like the editor-favorite IT Cosmetics CC+ Cream with SPF 50.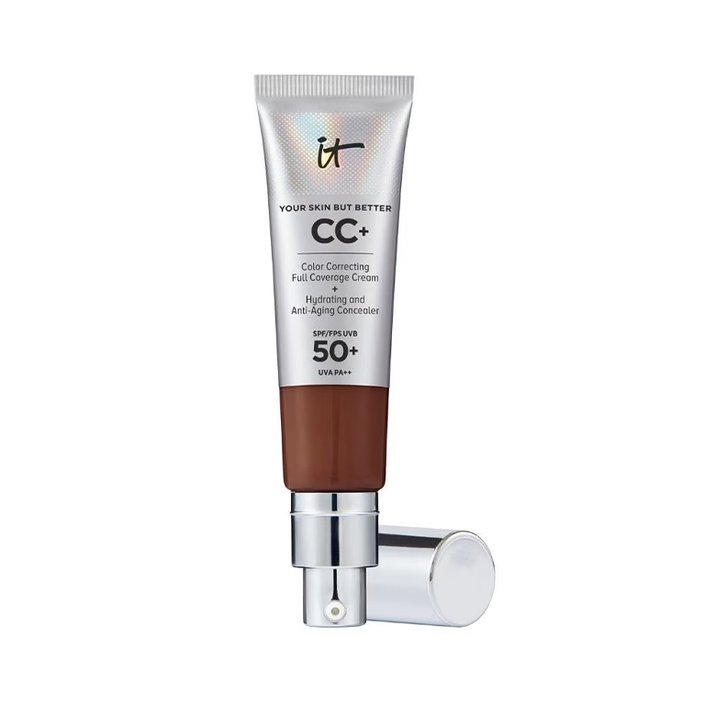 Tip 7: Try an In-Office Treatment
For very large pores, consult with your dermatologist about laser treatments. "In general, for patients who complain about large pores, I often recommend lasers such as the CO2 laser resurfacing, Fraxel or radiofrequency microneedling as these help to improve skin cell turnover and promote collagen which gives the skin a smoother and tighter appearance." The main downside to these services is their steep price tags, so confirm the price of each session (you may need a few) before booking.
Tip 8: Use Makeup for a Temporary Fix
Pick strategic makeup products to temporarily smooth skin. Products like Maybelline Fit Me Matte + Poreless Foundation provide maximum pore coverage without clogging. This specific formula features micro-powders that help blur pores and control shine.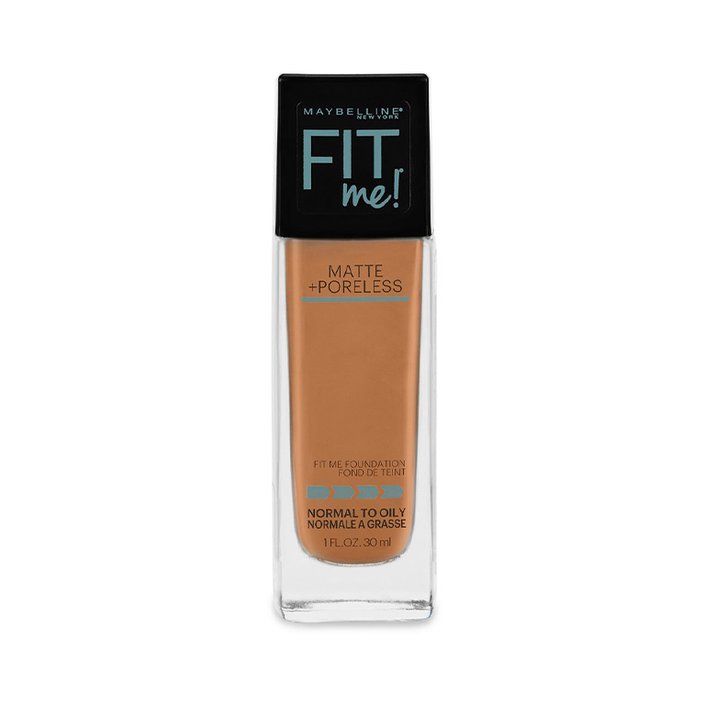 Read more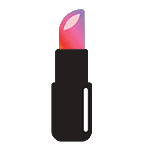 Back to top