Google Just Shared the Top 10 Beauty Questions of 2018 — So We Did You the Favor of Answering Them
December 21, 2018
Just like your favorite math teacher told you back in middle school, "there's no such thing as a stupid question." The same rings true in the beauty world, where it seems like new phrases, techniques, and trends are created every single day. So if you spent a lot of time doing research in the name of good looks this year, know you're far from alone. Google just released the most-searched beauty questions of 2018 —and they probably will look at least a liiiiitle familiar.
QUESTION #10: What Concealer to Use
This one's a little vague, but no matter the specificities, finding your perfect concealer match isn't an easy feat. Our advice is to determine your skin type to find out what formula is best for you and then identify your undertones to help you find your perfect shade match.
QUESTION #9: How to Fix Cakey Makeup
So your makeup is looking a lot cakier than it did 7 am this morning — we've been there. If you think your skin is looking cakey because it's dry, spritz your face with a hydrating face mist like this makeup setting spray from NYX Professional Makeup. Other crucial steps to avoid cakiness are to moisturize and apply primer before your foundation, blot your face when your foundation is complete and use a translucent powder to set your foundation instead of tinted powder.
QUESTION #8: How to Glue Down Eyebrows
Yup, it's totally possible to erase your eyebrows for an evening to draw on flawless brows for drag or to create a unique look for fun. The look requires a few key steps, like a brush and an eyebrow brush, gluestick from your crafy DIY days, powder, concealer and foundation. For a tutorial on how it's done, check out this helpful step-by-step video created by makeup artist Lucy Garland.
QUESTION #7: How to Apply Aloe Vera
Aloe vera works wonders for sunburns during the warmer months, but if you want to use it all year, it offers cooling and moisturizing benefits, too. We recommend using a soothing gel like this one from Skinfood (for your face and body) to help calm redness and hydrate your skin.
QUESTION #6: How to Take Off Makeup Without Makeup Wipes
Fun fact: You should definitely be using a makeup-remover alternative besides makeup wipes. There are cleansing balms, cleansing oils, micellar water, foaming formulas and more. Try and save makeup wipes for travel, post-gym or late nights when you just don't have the energy to wash your face — your skin will thank you.
QUESTION #5: How to Do a Cat Eye
Everyone's cat eye technique is different. Some people are just so used to the technique that they could do it with their eyes closed, others rely on makeup stamps that do most of the work for them and others even commit to eyeliner stencils. Here at makeup.com, we use our favorite liquid eyeliner and a little bit of patience to make it through, but we value the time-saving alternatives, too. For tips on the best cat eye technique for your specific eye shape, read more here.
QUESTION #4: What Hair Color Looks Best On Me?
Ah, wouldn't it be wonderful if a genie could actually tell us exactly what hair color would work best with our undertones and features? To help make matters a little easier, there are apps that will help you virtually "try on" a new hair color. Let us direct you to this fun virtual hair color tool from Matrix. It's not perfect, but it might influence your decision.
QUESTION #3: How to Remove Individual Lashes
When you remove individual lash extensions, you have to be extra careful so as to not rip out your actual eyelashes. If you ever find yourself in a similar crisis, we recommend applying an oil-based makeup remover to a cotton pad and holding on your eye for about 30 seconds. Our biggest piece of advice? Don't force it.
QUESTION #2: What is a Lash-Lift?
At this point, we've all heard of lash extensions, a meticulous, 1-3 hour process in which a technician applies synthetic, mink or silk lash extensions to the base of your natural eyelashes. A lash-lift, on the other, hand lifts your lashes with a chemical solution with no upkeep (unlike lash extensions, which require you to protect your lashes from all the elements).
The Most-Googled Question of the Year:  How to Apply Magnetic Lashes
You've seen them on YouTube, in the faux lash section of Ulta, but have you been hesitant to give them a try? We get it — there are so many mixed reviews because let's face it: magnetic lashes aren't super easy to apply. Like every pair of lashes with adhesive, they take a little patience and a quick prayer to get it right, but in the end, they look damn good. If you're a magnetic lash newbie, check out Ardell Magnetic Lash Accent #001 or the Kiss Magnetic Strip Lash 01. To see them in action, check out the video below:
Read More:
And the Award for Bestselling Drugstore Lipstick of 2018 Goes To…
Get Glowing with the New L'Oréal Paris Chromatic Bronze Collection
Read more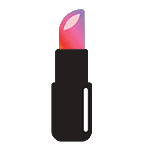 Back to top