Munroe Bergdorf Is Joining L'Oréal Paris' New Diversity and Inclusion Advisory Board
June 09, 2020
L'Oréal Paris, which is owned by Makeup.com's parent company L'Oréal, announced this week that the company will be forming a UK Diversity and Inclusion Advisory Board that includes voices from both inside and outside of the company. One of those voices is model and transgender activist Munroe Bergdorf, who was fired as spokesperson for the brand in 2017 after speaking out against white supremacy.
L'Oréal executives and Bergdorf talked this week after the model called out the brand on June 4 for its initial response to the Black Lives Matter movement. "L'Oréal claiming to stand with the black community, yet also refusing to engage with the community on this issue, or apologize for the harm they caused to a black female queer transgender employee, shows us who they are," Bergdorf wrote on Instagram.
In a statement posted to her Instagram feed on June 9, Bergdorf said that L'Oréal Paris brand president Delphine Viguier has since reached out to her directly to have an "open and constructive conversation."
In her own statement, Viguier said: "I regret the lack of dialogue and support the company showed Munroe around the time of termination. We should have also done more to create a conversation for change.
As a result of the conversation, Munroe was offered and accepted a consultancy role on the new Diversity and Inclusion Advisory Board. In addition, L'Oréal will be making charitable donations to UK-based organizations that support the black trans community.
"While what happened three years ago was extremely traumatic for me personally and professionally, sitting on a board to provide a voice and a champion for black, trans and queer voices in the beauty industry is important to me," said Munroe, adding that she's "looking forward to new beginnings and a new positive relationship with the L'Oréal team."
Read more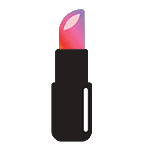 Back to top