Stop What You're Doing — Maybelline Just Launched SO Many Amazing New Products
November 15, 2017
Maybelline just launched enough products to last you a lifetime (or at least, until your next beauty splurge).
It's not every day that a major beauty brand casually drops a massive batch of new products. Sure, we've recently been blessed with some iconic collections like Urban Decay Heavy Metals, Gigi Hadid x Maybelline and Shu Uemura x Super Mario Bros, but the amount of brand new Maybelline products living in Ulta's "New Arrivals" section is seriously overwhelming in the best way possible.
The brand's new arrivals are everything you need to apply a full face of makeup — and more. A few of the biggest launches are the new shades of SuperStay Matte Ink Liquid Lipstick for $9.49 each that the brand has cruelly been teasing, two holographic FaceStudio Master Holographic Prismatic Highlighters for $9.99 and three shades of volumizing Total Temptation Mascara for $9.49. All of the new launches are currently available at Ulta.
To see all of the new products, as well as their different shades and price points, click through our slideshow — ahead.
Color Sensational Powder Matte Lipstick
1 / 11
Color Sensational Powder Matte Lipstick
Available in five shades; $7.49
FaceStudio Blender
2 / 11
FaceStudio Master Chrome Metallic Highlighter
3 / 11
FaceStudio Master Chrome Metallic Highlighter
Available in Molten Rose Gold and Molten Gold, $9.99
FaceStudio Master Holographic Prismatic Highlighter
4 / 11
FaceStudio Master Holographic Prismatic Highlighter
Available in two shades; $9.99
FaceStudio Master Prime Hydrate + Smooth Primer
5 / 11
FaceStudio Master Prime Hydrate + Smooth Primer
$9.99
Lasting Drama Light Eyeliner
6 / 11
Lasting Drama Light Eyeliner
Available in five shades, $5.99
Lip Studio Python Metallic Lip Kit
7 / 11
Lip Studio Python Metallic Lip Kit
Available in eight different combos; $9.99
The City Kits All-in-One Eye & Cheek Palette
8 / 11
The City Kits All-in-One Eye & Cheek Palette
Available in two palette options; $11.99
Total Temptation Eyebrow Definer Pencil
9 / 11
Total Temptation Eyebrow Definer Pencil
Available in four shades; $7.99
Total Temptation Eyeshadow + Highlight Palette
10 / 11
Total Temptation Eyeshadow + Highlight Palette
$11.99
Total Temptation Mascara
11 / 11
Total Temptation Mascara
Three shades; $9.49
Read more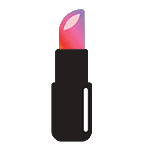 Back to top