7 New Products We're Loving at Ulta This March
March 07, 2018
A new month means a new makeup haul, despite the requests from our bank accounts to just — well — stop. Our February Ulta haul left us with some quality products: the Urban Decay x Kristen Leanne Kaleidoscope Dream Eyeshadow Palette, Lancôme Skin Feels Good Hydrating Tint and Ardell Magnetic Lashes just to name a few. This time around, we can't get enough of the Lancôme Le Petit Macaron duo that you have to see to believe its cuteness or the Naked Petite Heat Eyeshadow Palette for a compact alternative to the cult-fave Naked Heat Eyeshadow Palette.
Click through to see all seven of our picks, ahead.
Dessert lovers will be obsessed with this Lancôme macaron duo that resembles the real thing. One macaron is a sponge applicator and the other is a cream blush. Blend the product onto your cheekbones for a natural flush of color.
Essence Instant Volume Boost Mascara, $4.99
If you're searching for a jet-black mascara that will give you voluminous lashes without breaking the bank, this drugstore option is your answer. It's also smudge-proof, so your mascara will actually stay on your lashes all day.
Ulta Super Blender Sponge Brush with Stand, $6.99
Instead of letting your blending sponge roam free, give it a home. This blending sponge and stand duo will serve as a drying stand to keep your sponge clean and safe from the inner contents of your makeup case.
Soap & Glory Peach Pout Completely Balmy Lipstick, $12
Put your matte lippies away because balmy lipstick is in. The new Soap & Glory Peach Pout Balmy Lipstick comes in three different shades of peach: (from lightest to darkest) Peach for the Sky, Peach Ball and Freedom of Peach. And, as you'd probably expect, they even smell like peaches.
Urban Decay Cosmetics Naked Petite Heat Eyeshadow Palette, $29
If the name of this new mini palette doesn't have you sold, then a glimpse inside at the shadows will. The Urban Decay Naked Petite Heat Eyeshadow Palette contains six scorched neutral shades (five matte, one demi-matte highlighting shade) inspired by the Urban Decay Naked Heat palette.
Obsessed with high-pigmented shadows? You need to check out these PUR Eye Polish Glitters that come in a set of five shades: purple, copper, silver, champagne and white. Layer them over a complementary matte shadow to add dimension and even create a holographic look.
IT Cosmetics Bye Bye Foundation Full Coverage Moisturizer, $39.50
Say goodbye to your foundation and hello to tinted moisturizer with this newness from IT Cosmetics. Apply all over your face to perfect your complexion, color correct and even to protect with SPF. This moisturizer will leave your skin looking dewy and healthy.
Read more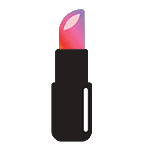 Back to top