A Love Letter to the Gripping NYX Primer That Feels Like Jell-O — Seriously
July 08, 2019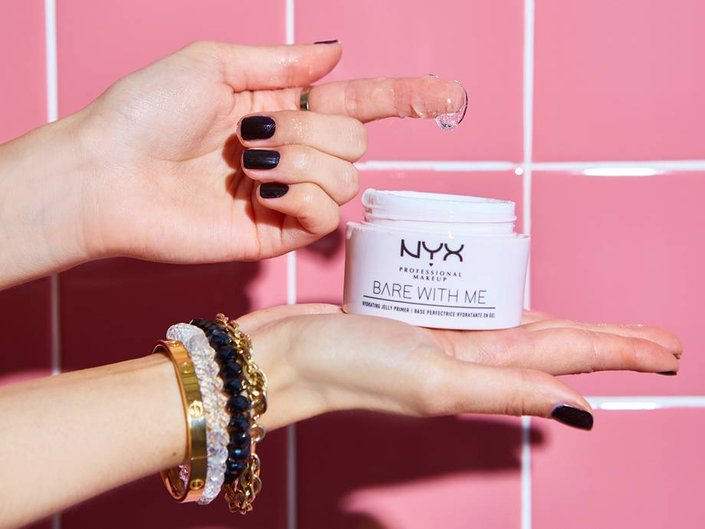 My love for strange and unusual beauty products is strong — whether it's a cool jelly highlighter, a nearly translucent gel moisturizer or even a blush oil. Gel or jelly primers are among my favorite as well because they're fun to apply, suit my combination skin and help grip my daily makeup to no avail. But no jelly primer has out-done itself in these three categories more so than the new NYX Professional Makeup Bare With Me Hydrating Jelly Primer. 
When I first opened the icy-blush opaque packaging, I noticed that it was an irregular shaped container for a gel moisturizer. Most come in containers with pumps, so a flat, cylindrical twist off cap seemed out of the ordinary. 
Once I actually opened the product and lifted the plastic barrier, though, I immediately understood why the bowl-like packaging was chosen. Inside sat a clear, translucent gelatin-esque product — almost too flat and perfect to touch. I reached my fingers in, and much to my (pleasant!) surprise, the texture was in fact like Jell-O, and I was able to scoop up about a half a teaspoon of it and apply it onto my face. 
The next part also surprised me; the gelatinous bits and pieces actually melted into my skin. I'm talking full-on, Wicked Witch of the West type of melted, which was pretty astounding. After melting, the consistency felt more like a super hydrating water-like substance, and the longer I rubbed it on all parts of my face, the more cooling, hydrating and refreshing it felt.
The real test was to see how well the primer clung to my makeup. I warmed up 2-3 pumps of the IT Cosmetics Oil Free Matte CC Cream on the back of my hand as I usually do and began to dot it all over my face. When blending in every dot, I immediately noticed that the cream felt like it was being drawn to my skin with a magnet. Not only was this primer extremely hydrous, it also actually held onto my makeup in a way that you don't often find with a lot of gel moisturizers.
Throughout the first day of using this primer, I saw a seriously notable difference in my makeup. It stayed matte, completely oil-free (which is a big thing for me) and did not fade or crease in the slightest. In fact, when touching up my face later in the day, I only had to add a little blush and more highlight with a touch of concealer — no excess powder or CC cream needed at all. This primer actually has changed the amount of makeup I carry around with me on the go because I simply don't need most of it. 
Final Thoughts
I really think NYX is onto something with this primer. Because of the consistency, endless hydration and gripping technology, it locks in makeup like nothing I've ever seen before, and I don't think I could ever go a day without it, honestly. 
Read More:
A Complicated Love Letter to the NYX Lip Gloss I Used to Wear
We Gave Old Hollywood Makeup an Edgy Makeover
Read more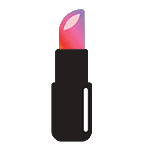 Back to top