Raven Gates Reveals All...About Sharing Makeup on the Bachelor
August 01, 2018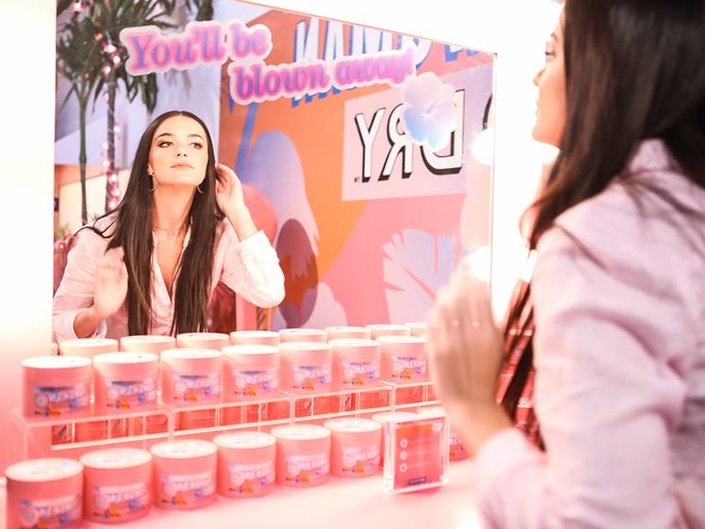 Faithful followers of the "Bachelor" franchise have surely heard of Raven Gates, the owner of the buzzy Arkansas-based boutique Grey Suede (good luck not buying something). We've cheered her on since we first met her on Nick Viall's season of the "Bachelor", and we continued straight through to her adventure on "Bachelor in Paradise". Quite frankly, we'd be lying if we said we didn't have Instagram post notifications turned ON. We can never miss a fire selfie or cute AF photo with her bae, Adam Gottschalk.
We had a chance to sit down with Raven Gates at the launch of Soap & Glory's Call of Fruity fragrance range — and yes, she is as sweet and real as she is on-screen. Check out the whole interview ahead to learn about her favorite beauty products, some insider "Bachelor" beauty secrets and to find out what beauty means to her.
What's something a lot of people don't know about you?
"A lot of people would be shocked to know that I'm an introvert. When I first started a job in retail, I really had to overcome my shyness. My first boss would constantly remind me to ask open-ended questions to make a customer feel welcome and comfortable, because sometimes people find introverts closed-off and guarded. I really had to work at it, since it didn't come natural to me, but I did it! Now, I'm very sociable and able to carry a conversation with anyone. Although, like a true introvert, I do find myself drained of energy when I'm around a lot of people."
Can you tell us about your beauty routine?
"I like a lot of colors on my eyes, and I always have to have eyeliner and full-coverage foundation. I have a few products from my makeup bag, and I'll show you what I really use. Don't judge me, it's so beat up, it's embarrassing to even show you." (Raven legitimately pulled products out of her purse.) "This is my Highlight and Sculpt Cheek Stick and the Sexy Mother Pucker — careful how you say that. I love eye shadows — since I have dark hair and dark eyes I need a cut-crease or something define my eyes, or else I feel too washed out. I have super oily skin, so every night I take off all of my makeup and use a scrub on my face to get all the dirt out and then I use a little toner."
What does beauty mean to you?
"Beauty is something you have to find in yourself. Back when you're a pre-teen or going through those emotional and hormonal stages, you really have to find yourself to be comfortable with yourself. You may feel beautiful [on the outside], but if you don't feel beautiful on the inside, it's all for nothing."
Was the makeup you wore on "The Bachelor" similar to your normal makeup routine? Or did you wear more or less on-screen?  
"My makeup routine has improved since my time on 'The Bachelor'! In the Bachelor mansion I did an everyday face with just foundation, eyeliner, and mascara. But when you're in a house full of women, you're bound to learn something! By the end of the season, I knew all about false lashes, contouring, highlighting, self-tanner and more!"
Did you share beauty products with the girls or ever do your makeup together? What would happen if you ran out of makeup?
"We absolutely did our makeup together! We even did each other's makeup for rose ceremonies! We also shared a lot of products. The girls loved to borrow theRighteous Butter Body Butter andSexy Mother Pucker Lip Plumping Gloss from Soap & Glory. The lip gloss makes your lips tingle, and the girls would say things like 'OMG! This is REALLY working!'  We always passed that lip gloss around at rose ceremonies to make lips look fuller."
What's your biggest piece of advice for young women looking to start a business?
"You have to take time to get to know the business inside and out. I worked in retail for seven years before starting my own store, Grey Suede. I worked at three small business and two corporate stores which provided a huge opportunity to learn how businesses are actually run. I learned everything from scrubbing toilets and balancing a cash register to what sells, what happens when something doesn't sell, and how to prepare for both slow months and big money-making months. Don't be afraid to take low-level jobs! That's where you'll learn the most — and you can only move up."
What do you do for fun?
"I love spending time with my niece and nephew! Whether we're having a dance party in the living room, jumping on the bed, or playing a board game, being with them brings out the inner child in me. They are so carefree and free-spirited! They remind me of what's important — being in the moment."
What advice would you give to your younger self, if you could?
"I would tell my younger self to forgive herself more. As a young teen and young adult, I was so hard on myself for making mistakes. Hindsight is always 20/20, but failures are what shaped me. Not getting the job, not making an A on a test, getting involved with someone who broke my heart. These things made me who I am. They taught me what I wanted, what I deserved, and what to strive for I'm so proud of those scars. So FORGIVE yourself, sister! This is just a learning curve!"
What's next for you?
"I hope I can be the best damn woman I know how to be. In business, I hope to grow my store, pursue other business adventures, and maybe start my own clothing line for all sizes — including kids (I've actually bought a sewing machine to start my designs!) I also would love to mentor women who want to become business owners. I have a few workshops set up across my home state of Arkansas to encourage female entrepreneurs. When it comes to my family and friends, I hope I can love them more and more – and be the best sister, daughter, aunt, friend and girlfriend I can be!"
Read More:
6 Best Makeup Primers With SPF To Wear All Year Round
We Gave Editors $50 To Spend At Walgreens — Here's What They Bought
6 Best Drugstore Face Mists For Your Skin Type — All Under $13
Read more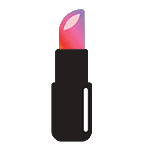 Back to top