Redken's Brews Are My New Favorite Shower Beer
September 28, 2023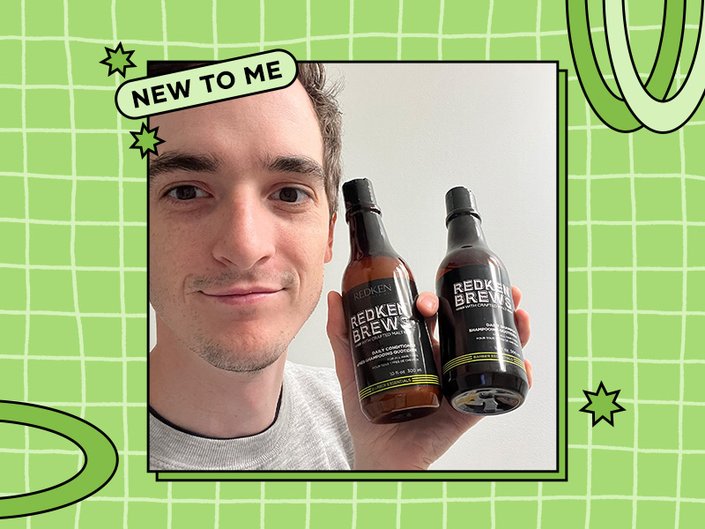 In our column, New to Me, writer and editor Stephen Rubino puts the newest and buzziest beauty products to the test, offering up his honest thoughts on how they perform and if they're really worth adding to your shopping cart.
My Review of Redken Brews
In case you missed out on the "shower beer" trend (hint: there's a subreddit all about it), it's exactly what it sounds like. Step one, bring a beer into the shower with you, preferably a can – and then step two is enjoy it. Redken, being the shower experts that they are, took it one step further with their Brews line of products: shampoo, conditioner, and a 3-in-1 shampoo, conditioner and body wash, each made with malt to nourish hair. I tested each one out to give my verdict on whether or not the shower brews work as well as their alcoholic counterparts.
My first observation upon getting the products was that they really do look like beer bottles. This is great for having a funny setup in your bathroom, but actually slightly less-than-ideal when it comes to functionality. They're a bit slippery and hard to pour from (especially the thicker conditioner), but it's fairly minor. Once I actually got the products on to my hair though, I was an immediate fan. Only a tiny amount of each is necessary to feel like you're getting a solid lather and conditioning, so the bottles seem like they'll go a long way. The shampoo and conditioner did a great job of leaving my hair feeling sleek and well-kept without dragging down my curls, so it seems like an excellent all-around option for anyone with normal hair.
The malt makes a noticeable difference, at least in the smell – each one of these products had a slight cologne-y musk that I loved. It wasn't overpowering in the least, but the fragrance was like bathing in warm amber, with a hint of ale. This was especially true for the 3-in-1, which quickly showed up in my gym bag as a convenient soap and shampoo choice on the go. While it didn't do quite as good of a job softening my hair as the regular shampoo and conditioner combo, it held up admirably for an all in one product.
Overall, I have to commend the Redken team for a fun execution and a solid product. They've changed my shower beer routine for the better.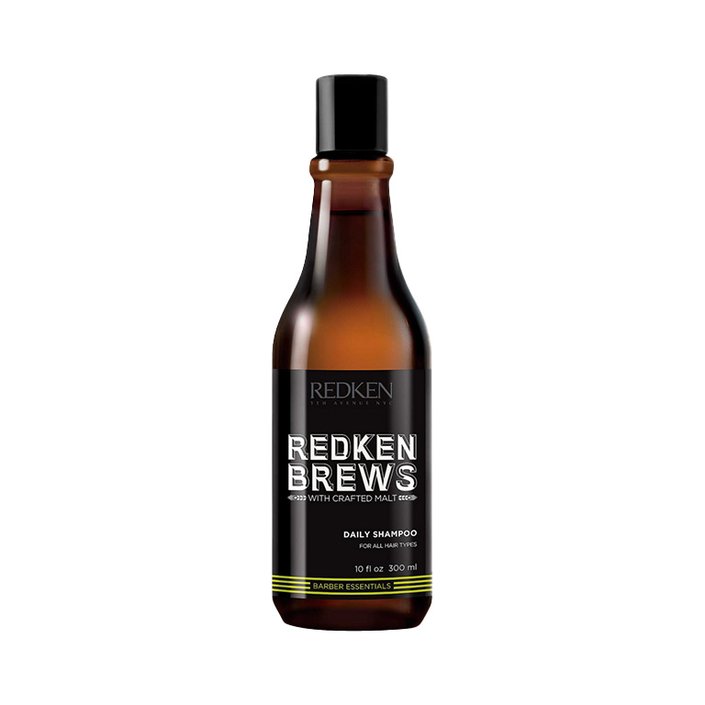 Read more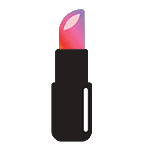 Back to top