Meet Samantha Lim, Co-Founder and Chief Creative Officer of HipDot (P.S. She's Hilarious)
August 06, 2019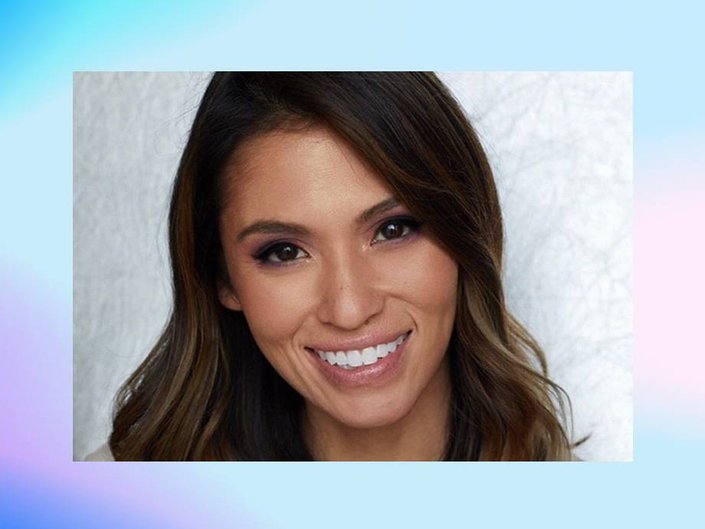 Here at Makeup.com, our hobbies include scoping out the best new makeup products that you need on your radar. One brand that's had our attention since it launched back in March is HipDot. The brand has a multitude of different eyeshadow palettes (along with so many other beauty goodies) that are next-level stunning, including a pressed glitter palette with payoff so serious, your jaw will drop to the floor and a stunning palette inspired by Zion National Park. And now, the internet's blowing up over the brand's new SpongeBob-inspired makeup collection, which includes a palette that's made up of under-the-sea hues — along with other secret products, too. Ahead, we chatted with HipDot co-founder and chief creative officer Samantha Lim to learn more about the makeup brand and her journey to success.
Can you share the story behind HipDot?
HipDot actually has its roots as an e-commerce website for cruelty-free fashion and beauty brands. My co-founders, Jeff Sellinger and Mo Winter, approached me as they were thinking of restructuring the business, and together we recently launched HipDot Studios, which is a platform for influencers to create their own beauty brands and includes our namesake cosmetics brand, HipDot. The first drop from HipDot came out in March, and in July we launched our first large brand collaboration from HipDot Studios.
When you were developing the brand, what were a few non-negotiables?
Affordability: Makeup is no longer expensive to make, so why is it so expensive to buy? People deserve beautiful experiences for affordable prices. Our $30 eyeshadow palettes allow you to experiment, be creative, take risks with your beauty, and hopefully that will translate to your life.
Cruelty Free & Vegan: We test on people, not animals. We love animals.
Clean: It seems like every other day we hear about something else that is slowly killing us — I'm afraid of my cell phone, my body lotion, the tap water, staring at a picture of Bella Hadid for too long, standing too close to a Tesla — we don't need to be worried about our eyeshadow doing it, too.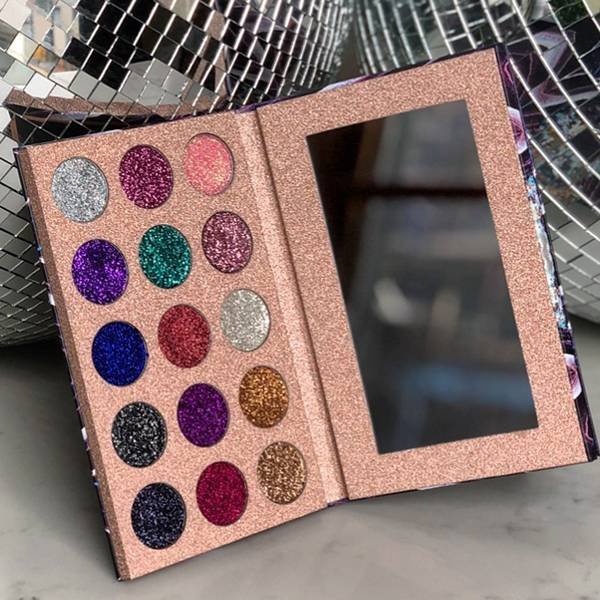 How did you get started in your career?
My first job in fashion was an assistant to the former CEO of Oscar de la Renta at his new (at the time) luxury investment firm. I got fired for things like letting orchid petals wilt in the morning, but then would be rehired by lunch. It made the Devil Wears Prada look like Sesame Street. I had tons of access to the fashion industry and also quite long hours, so I started a fashion blog that I posted on during down times at my desk. Without getting too into the details, my boss discovered this blog and ultimately got me fired for sharing a story about certain celebrities doing a certain thing at a certain party with a certain editor in chief. I'll share that another time. Unemployed and mid-recession, I just continued blogging when someone introduced me to the CEO of a startup, Lookbooks. I had snuck into the Marc Jacobs fashion show after party, and he was a close friend of Marc's and definitely an invited guest. We hit it off at coffee the next day, and suddenly I had my first editor job. This kicked off my career as a fashion and beauty editor, which ultimately led to my career in creative strategy and experiential marketing, which led me to Milk Studios, which led to Pat McGrath, which led to here!
The one HipDot palette everyone needs:
Our Perfect Face palette gets the least attention but is the best reviewed — I think because it isn't as head-turning as a neon eyeshadow palette, and it's smaller and only $18, so people might glaze over it. But I promise you — every single influencer, makeup artist and girlfriend who has it, has worn it every day since getting it. It's just a perfect light subtle blush, a glowing highlighter and a shadowy bronzer contour that chisels out a cheekbone and jawline. Don't sleep on this one!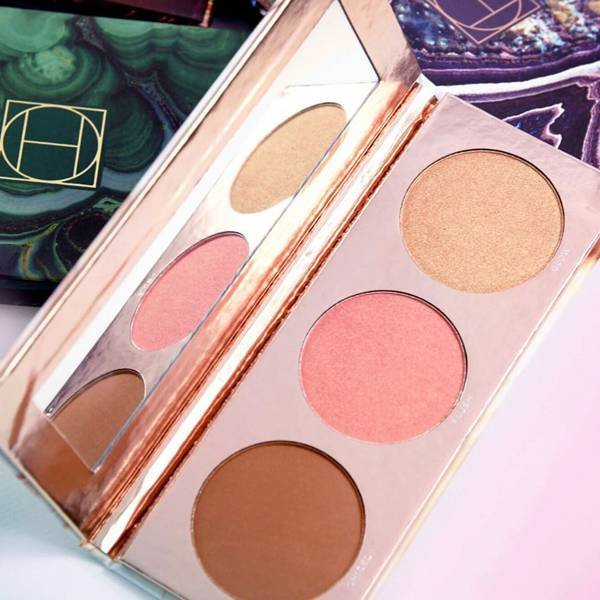 The beauty industry trend you're most excited about in 2019?
Bright colored eyeshadow — I'm really excited that we're moving away from the no-makeup makeup look, at last.
What's a day in your life like?
I wake up in my home in West Hollywood and usually have breakfast in my backyard. I moved to LA after a decade in New York, so having a backyard attached to my bedroom is still a totally enchanting thing. This is when I concoct a Hipdot Instagram post for the day. I do every Hipdot post and caption and oftentimes go to bed having no idea what to post the next morning, so this takes about 45 minutes to an hour. Then I'll get ready and head to work. Being a stubborn New Yorker, I still don't have a car, so I Uber to work where I get my first batch of emails done and listen to whatever murder podcast comes on first. I spend the day at HipDot HQ, split up between a lot of different things: overseeing photo and video shoots, working on PR and marketing initiatives, stalking influencers, developing our next products and our next standalone brand. If I need a pick-me-up mid afternoon, I'll just call and ask for an influencer-sponsored post rate and the answers always give me a nice little shock of energy. I have two co-founders, Jeff and Mo, and we have two employees, so we split up all the startup duties pretty evenly. In my Uber on the way home, I'll catch up on the beauty community content. I'll have events or dinner meetings pop up, but I love cooking at home (having a big kitchen is another LA blessing that I'm still not used to). I try to spend the evening unwinding -— when you go 100% on work during the day, you can feel the burnout by evening, and I want to feel fully charged for the next day. So spending time with friends, watching Netflix (read: more murder shows), taking a bath, reorganizing my closet... just anything in the self-care space. Before bedtime I will have absolutely had ten more ideas about work — who our next collaboration should be, what our next product should be, who should have their own brand and what that would look like, so I jot all my ideas down to dive into the next day. Then ... a good seven hours of sleep.
What's the biggest pinch-me moment of your career?
With our recent SpongeBob launch, the response from our social media community was overwhelming. There was the sheer excitement for the collection, but also a real love for our brand and the products we've put out so far. Seeing all the comments and just how much happiness our products have brought has been extremely rewarding. This is our first big partnership and co-branded product line, so I'm really excited. Also, I've been a SpongeBob fan my whole life, so the fact that I've been blessed with remixing his likeness is an incredible privilege. I love what Jeremy Scott did with SpongeBob for fashion and what KAWS did with art — I can't wait to share what we've done for beauty.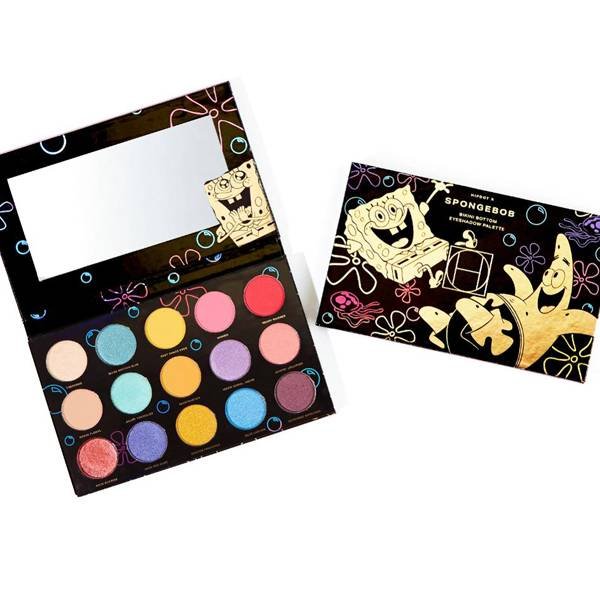 What advice do you have for aspiring entrepreneurs?
Follow your gut, don't overthink it and have fun.
Who or what inspires you?
I'm really inspired by nature and the world around me — I think those are the world's best color palettes. I am also inspired by humor and pop culture; it keeps me in check when I'm creating something, reminding me to always be inclusive and relatable.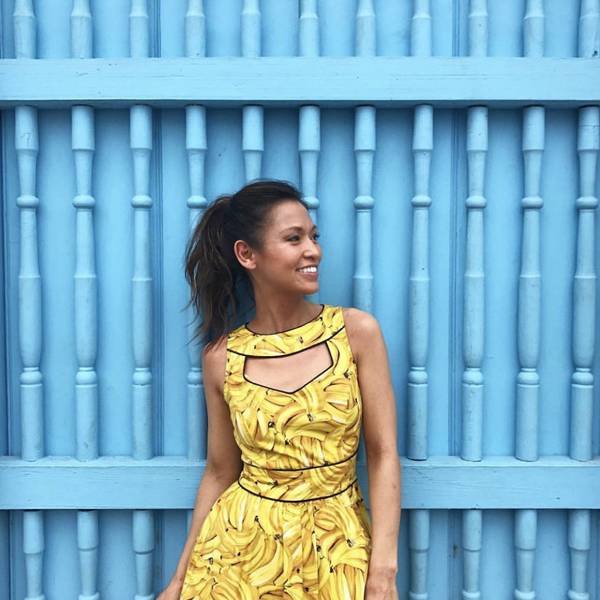 Read More:
Meet Jules Miller, Founder and CEO of Chic Supplement Brand, The Nue Co.
Career Diaries: How "Bicycle Jin" Became a Celebrity Manicurist and Nail Salon Founder
Read more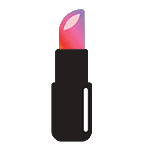 Back to top