Career Diaries: Stila Head Makeup Artist Sarah Lucero
July 18, 2019
I was backstage during NYFW when I met Sarah Lucero for the first time. As the head makeup artist at Stila, she's always on the run — but she's impressively calm and composed about it. While we were backstage at a show, she stopped amid the chaos to patiently walk me and some other editors through the step-by-step makeup look she created for the fashion show. She answered all of our questions, acknowledged each of us individually with "how are yous" and "what are you working on?" and overall, gave me such good vibes. 
After our first encounter, it feels like I run into Lucero all the time — especially when Stila's involved (she's the brand's head makeup artist). Her passion for the brand (and makeup, in general) practically radiates off of her and excites everyone in who graces her presence, too. We had a chance to chat with Lucero about where she got her start in beauty, what Stila product she can't live without and what advice she has for young makeup artists. Read the interview, ahead. 
When did you discover your love for beauty?
I was always inspired by beauty and fashion! I loved the glamour of it all. I remember taking my mom's eyelash curler and trying to curl my eyelashes when I was six years old. I was so curious and interested in everything glamorous and I knew I had to be a part of it somehow.
When did you decide you wanted to pursue a career as a makeup artist?
I went to beauty school during high school and didn't really like doing hair. So one day a makeup artist came to my school and offered her makeup artistry program to the graduating class. I went home, told my parents I wanted to go to makeup school, and they were so supportive! I think my dad just wanted me to pick something and stick to it! I'm so grateful my parents believed in me and let me follow my passion as an artist. I really felt passionate about it and stuck with it and that's how I grew into my career as a makeup artist.
When did you start working for Stila? How has your role changed over the years?
I started working for Stila in 1999. I was the Stila Counter Manager at Nordstrom Stanford in Palo Alto, California. I loved every minute of it! The timing was right in northern California, and I had incredible clients that were really loyal to me and helped me build my Stila business.I got noticed by corporate and they promoted me to regional events and artistry and I eventually moved to southern California and took on a national education/training/ and artistry role that grew into something new and more exciting each year. I've done several jobs at Stila and am so thankful for the opportunity. I believe if you do the best you can in the job or role you have, it will set you up for success and next move in your career, even if you don't know exactly what that next move will be. Learn as much as you can and do the best job possible and don't worry about "what's next" — just focus on the job in front of you. 
Biggest pinch-me moment in your career? Working side by side with Betsey Johnson at NYFW and creating makeup looks for her beauties on the runway, for sure. It doesn't get much better than Betsey. She's a true artist and loves the entire creative process for her fashion shows. In fact, the process and the entire time leading up to her show is the actual best part (for me) and of course to see it all play out in the best way possible on the runway. Her backstage is always so much fun, and I love bringing my Stila artist team with me backstage to experience that positive energy. I also had to pinch myself when I went to the Olympics in London to do Victoria Beckham's makeup for the Spice Girls' closing ceremony performance. That was a pretty cool moment — a once in a lifetime opportunity.
What challenges did you face on your way to reaching your career goals? When I was 34 years old I was diagnosed with breast cancer totally out of the blue. I was working nonstop and felt like I was at the peak of my career and had so much more to do. Breast cancer was definitely a detour, and I had no other choice but to face it head on and deal with whatever came into my path. It taught me to let go of things that are out of our control. Let it go. Face what is right in front of you and not worry about the "what ifs" — that's a waste of time and waste of energy. I was very protective of my energy during cancer. I didn't have time to worry about things that really don't matter. I allowed whatever came my way to pass on through and didn't fight it or reject it. I truly let things flow naturally and dealt with what was right in front of me.  
What's a day in your life like now?
I love to hike and get outdoors for a walk every day. I don't listen to music on hikes — I like to hear the birds and waterfall sounds. I get inspired on hikes. I work every day. Whether it's at Stila or on a shoot with a designer or filming a creative beauty video at home with my husband Jeremy. I'm really lucky to have a husband who is so talented and specializes in filming beauty. I don't watch TV at home. I am learning how to garden and have been planting lavender, rosemary and sage in my backyard! It's really peaceful to work in the garden. I call my mom every day and we love to laugh.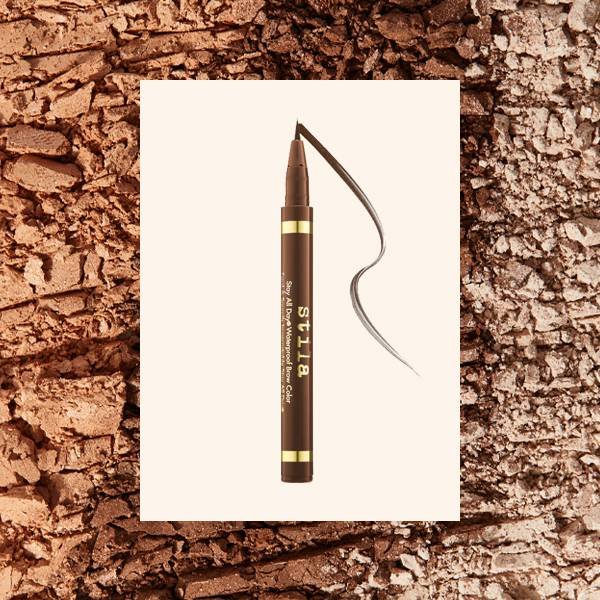 What advice do you have for women pursuing a career as a makeup artist? Keep learning as much as you can and assist other makeup artists that you admire. Get to know new products and stay updated in the industry overall. Things move fast and you have to stay connected to others in the industry. Attend makeup masterclasses and learn new techniques from other artists you love. Relationships and connections are so important, and you should always keep building strong relationships with clients, artists, hair stylists, designers, brands, etc. Be prepared and ready for anything that comes your way.
What's one beauty trend you can't get enough of right now? I love graphic liner and any artistic stroke of color on the eyes. Makeup is art and I love to see so many styles out there on everyone.  I also love to see people taking great care of their skin and investing in skin care and facials. 
Who inspires you? My mom. And every artist I've ever met on my journey.
The one makeup product you can't live without: Stila Stay All Day Brow Color. They are these watercolor brow pens that look so natural and boost your brows instantly. I use them on all my clients and myself!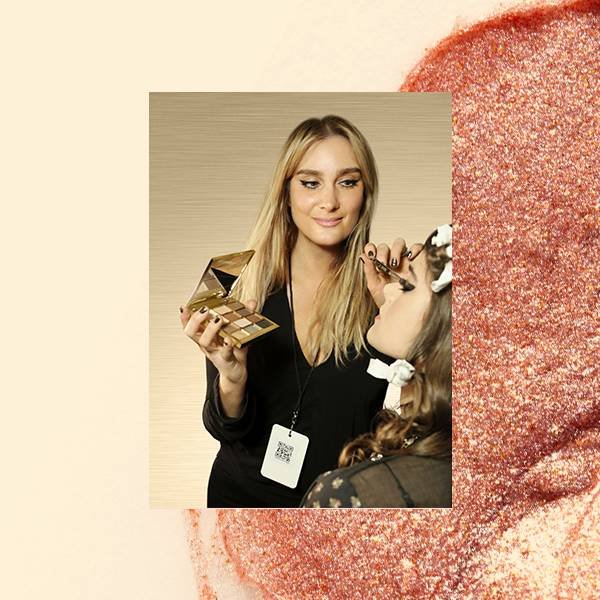 Read More:
Meet Jules Miller, Founder and CEO of Chic Supplement Brand The Nue Co.
MCM: Meet Celebrity Eyebrow Expert Joey Healy
WCW: We're So Inspired By Lillian Tung and Laura Schubert, Co-Founders of Fur — Here's Why