How a Parkinson's Disease Diagnosis Led One Makeup Artist to Create Her Own Line
May 22, 2020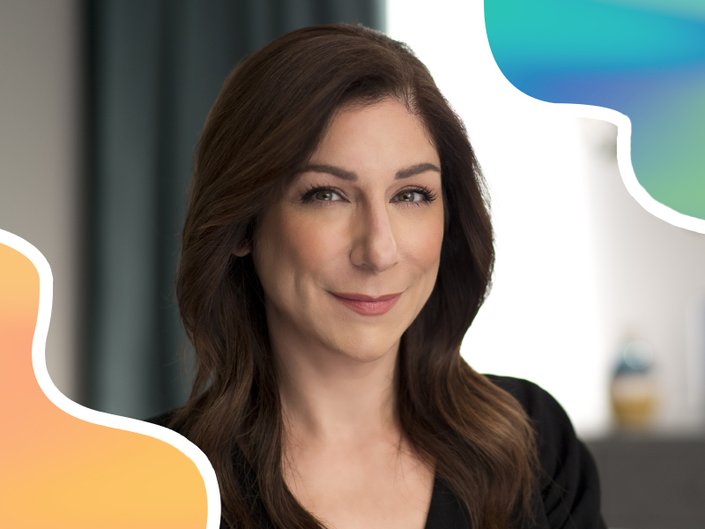 Terri Bryant is a makeup artist — and she wasn't going to let a diagnosis of Parkinson's change that. When she noticed it was becoming more difficult to apply mascara without smudging and draw eyeliner in a fluid line, she set out to create her own line of products, Guide Beauty, that is designed with ergonomic ease in mind. The fledgling brand prioritizes functionality and quality and aims to make makeup application easier for everyone. Ahead, we chatted with Bryant about everything from how she decided which products to include to how she stays motivated each day.
Can you give some background on your career before Guide Beauty?
My background is a blend of artistry and education. I started working at a makeup counter in college. When I graduated, I moved to New York City to pursue my career in the makeup industry. Throughout my 25+ years in the business, I've had the opportunity to share my love of makeup with many people around the world. My work has been behind the scenes as a celebrity makeup artist, in front of the camera as a presenter on QVC, QVC UK and HSN, as an education executive, teaching makeup artistry for brands like Dior and Stila, and leading education departments for companies such as Smashbox and Josie Maran.
You've had your fair share of experience in the beauty space. What factors pushed you to branch out and found your own line?
Makeup artistry always came naturally to me. It's been my creative outlet and over the years has connected me to so many amazing people. A few years back, I was diagnosed with Parkinson's disease, and I feared losing that outlet. Techniques that were second nature to me became challenging. These frustrations were shared by many of my clients, too. That's why I decided to start Guide Beauty — to find a better way. As I was developing products that allowed me to hold onto my own skills as an artist, I realized this was far from a loss — it was the opportunity to share and connect with more people in a greater way than ever before.
You launched your line with just a few hero products. How did you decide what they were going to be?
We started with the eyes. Eyeliner, brow products and mascara all make the greatest impact on your look, but they also tend to also be the most challenging. Defining those features is how we enhance and draw them out. These are also the products and techniques that take longer to accomplish and require a higher level of precision and control in application. I wanted to make those most important, core techniques easier and achievable for all.
How did you come up with the name for the brand?
We wanted a brand name that conveyed both what our products do and our brand ethos. Our products are designed to steady and guide your hand to a better and easier application. We're also here to help guide you with ongoing support and education.
What's been the biggest lesson you've learned during this process?
The process of starting a brand takes longer than I ever imagined and requires skills I've never had to use before. What has helped me is surrounding myself with a group of people with diverse talents, skills and points of view.
What has been your biggest pinch-me moment?
There have been so many! From being featured in international magazines to watching the products being filled in the lab, it's all so crazy. But the thing I'll never forget is that first email from a customer who let me know that our products gave her back something she thought she lost — the ability to put on eye makeup.
If you could tell your 20-year-old self anything, what would it be?
Put down the tweezers and step away from the magnifying mirror. Otherwise, you'll be plucking a random hair from your chin when you're 47 and wondering how you can attach it to your eyebrow. The truth is, if given the opportunity to talk to my 20-year-old self, I'm not sure I would take it. Perspective and personal growth happens through life experience. For better or worse, I think that journey is best lived organically.
Fill in the blanks.
My three desert-island products are:
Guide Beauty Lash Wrap Mascara, extra virgin coconut oil (you can use it for so much!) and an inflatable life raft.
A beauty trend I regret trying is:
In the mid '90s, Dominique Moncourtois' Vamp nail and lip for Chanel was my everything. It transformed the beauty industry! Unfortunately for me, the trend that immediately followed was Phantom, an almost black shade of purple that, while equally fabulous on many people, was not my shade. I wore it every day for months, but now looking back at pictures, it's a bit painful.
My first memory of beauty is:
As a child, I would go to the makeup counter with my mom every season and watch her get her makeup done. I always thought she was so fabulous and I still do.
To me, beauty means:
Makeup artistry is unique in that our canvas, the face, arrives in our chair already a finished work of art. Here, the canvas dictates everything. As makeup artists, we can enhance our canvas or we can transform it. To transform means we intend to alter the canvas in a significant way. We seek to trick the eye, creatively playing in a world of fantasy and make believe. To enhance is to stay true to the canvas, to celebrate and decorate it in appreciation of what is already beautiful. Enhancing can help the subject cultivate a greater appreciation of an individual feature, character or quality unique to them. To me, the best beauty stays true to that canvas and celebrates what is already beautiful.
What keeps me motivated is:
I start each day on my back patio and have a cup of coffee and a few moments of appreciation. It's my time before the craziness of the day kicks in. I am thankful every day that I get to do what I love and hopefully do good things while I'm at it. Hearing from and connecting with people who are so excited about what we are doing has been amazing. Someone who takes the time to share their story, lets me know how our products have helped them or sends love and support for what we're doing is a gift that keeps me motivated.
Read more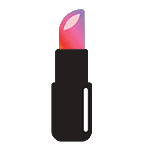 Back to top