Real Talk: Do You Need Moisturizer Under a Tinted Moisturizer?
March 25, 2021
There are so many things to love about tinted moisturizers: They're lightweight, easy to apply and best all, contain moisturizing ingredients. But while these multitaskers have the word "moisturizer" in their name, is the hydration they provide effective enough to replace that of a traditional moisturizer? To find out, we reached out to Dr. Caren Campbell, a board-certified dermatologist based in San Francisco.
Can a Tinted Moisturizer Replace a Traditional Moisturizer?
A tinted moisturizer can be hydrating enough to pull double duty as a moisturizer and foundation, but there are a few factors you should consider before ditching your face cream completely. "It depends on your skin type, the time of year and environmental factors like the humidity in the air," says Dr. Campbell.
If it's the summer and you're in a humid location, you can likely get away with a tinted moisturizer alone. But if it's winter and your environment is dry, your skin will benefit from layering on both. In the latter instance, think of a tinted moisturizer like a hydration bonus.
One product that a tinted moisturizer definitely shouldn't replace? Sunscreen — yes, even if your tinted moisturizer formula contains SPF. Apply sunscreen after a moisturizer (or serum if you're skipping the cream) and before a tinted moisturizer.
Ingredients to Look for in a Tinted Moisturizer
If you do want to use tinted moisturizer in place of a face cream or lotion, Dr. Campbell recommends looking for one that contains ingredients like hyaluronic acid and dimethicone. "Hyaluronic acid is one of the most moisturizing ingredients you can put on your skin, and dimethicone helps protect the skin from water loss and lock in moisture," she says.
The

L'Oréal Skin Paradise Water Infused Tinted Moisturizer

contains both hyaluronic acid and dimethicone, in addition to aloe vera and witch hazel.
Read more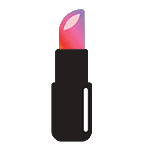 Back to top