Everything You Need to Know About the Urban Decay Sin Afterglow Palette
March 19, 2018
This week is serious business for beauty lovers. Not only is today the first official day of the Ulta 21 Days of Beauty Sale — a much anticipated holiday for makeup buyers  — but there's another reason to celebrate, too. Just yesterday, Urban Decay teased us with Instagram photos of a brand-new six-pan palette containing three shades of highlighter and three blushes. Inspired by the brand's best selling highlighter, Sin, it contains the essentials you need to get your glow on.
One of the best things about the new palette is that it contains the brand's miraculous, long-lasting formula. If you've tried Urban Decay 8-Hour Powder Blush or Highlighter before, you know what kind of long-wear goodness we're talking about. Whether you're headed out for a night on the town or just for an extra-long work day, this stuff's gonna stay put until you make moves to get it off. The Sin Afterglow Palette will finally give you that same payoff — for your entire face.
The edgy, rose-packaged palette is an Ulta exclusive and sells for $39.
Hero Image Courtesy Urban Decay
Read more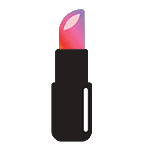 Back to top