Dry Skin? These Moisturizing Masks Will Prep Your Face for Makeup
January 08, 2018
If the winter takes a major toll on your skin, know you're not alone. Since we drill into your head time and time again that you need to #TreatYoSelf with some extra love during the winter — be it to refresh your dry, flaky foundation, heal your chapped lips or fight winter flyaways — it's only right that we encourage you to add another step to your beauty routine. Makeup wearing gals in chilly winter climates should consider adding a face mask to their daily beauty routine to prep skin for seamless makeup application.
Start by choosing the right face mask for you, and apply it after cleansing your skin. Even though masking is addictive and fun to throw on your Insta story, you don't want to go overboard and (depending on the mask) should only be masking one to three times a week. Ahead, check out five of our favorite face masks — ordered from most affordable to most expensive — with tips for application.
Garnier Hydrating Sheet Mask, $2.99
This affordable, water-based sheet mask contains hyaluronic acid, an ingredient that will seriously hydrate your skin. After leaving the mask on for 15 minutes, take it off and massage in the remaining product. Then, go about your usual daytime or nighttime skincare routine.
I Dew Care Take It Easy Calm Mask, $19
For lovers of millennial pink, this face mask from I Dew Care is formulated with Hawaiian clay and pink calamine, which give it a pretty pink hue. After cleansing, leave it on for up to 15 minutes and wash it off with lukewarm water while massaging in circular motions. After rinsing, you can resume your normal skincare routine.
Vichy Aqualia Thermal Sleep Mask, $28
Since this sleep mask is meant to be worn overnight, you should apply it as the last step in your skincare routine. It contains hyaluronic acid and conditioning oils to make your skin look fresher and more radiant by morning.
Kiehl's Calendula & Aloe Soothing Hydration Mask, $45
Unlike the above masks, this one only takes three minutes to work. And it contains calendula and aloe for a soothing, cooling effect.
SkinCeuticals Hydrating B5 Mask, $54
Use a thin layer of this mask, and let it sit on your skin for 15 minutes before washing it off and completing your skincare routine. This mask can also be used on other dry areas like your neck, chest, hands, knees, elbows and feet.
Read more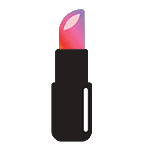 Back to top