#WCW: Alicia Yoon, Founder of K-Beauty Brand Peach & Lily
November 21, 2018
You're not really talking K-Beauty unless Alicia Yoon's name is a part of that conversation. Yoon is a licensed esthetician, founder and chief curator of Peach & Lily and a leader in the Korean skin care industry. We had a chance to speak with Alicia Yoon to learn more about how she developed Peach & Lily, what her intensive skin care routine looks like and what beauty means to her.
Why were you inspired to develop Peach & Lily? Can you tell us more about the company and its backstory?
I have severe eczema and grew up dealing with constant eczema flare-ups. I started going to skin school out of a desire to figure out what I could do for my skin. When I saw that the right approach and right products could dramatically change my skin, I developed a passion for skin care. At the same time, over the years, I cultivated a passion for entrepreneurship. After business school, the two came together and I had my "a-ha" moment to combine both my passion for skincare and business — and Peach & Lily was born.
What does your makeup and skincare routine look like?
I start with my Aromatica Natural Coconut Cleansing Oil to remove oil-based impurities and then I follow up with Shangpree S-Energy Facial Mousse Cleanser which is super hydrating and gentle — and totally invigorates skin. I then go onto the Peach & Lily Wild Dew Treatment Essence as it's a pH 5.7, I use it both as a toner and a super luxe hydrating and brightening essence. My Peach & Lily Glass Skin Refining Serum is mandatory AM and PM as this is my secret sauce. It leaves my skin sans pores, dark spots, rough spots and totally plumps it up; it basically makes my skin look like a radiant, clear pane of glass. I use the Eco Your Skin Volufiline Eye Essence as it really brightens my dark circles and plumps up my fine lines. I then mix a drop of the Peach & Lily Pure Beam Luxe Oil with the Peach Slices Citrus Honey Aqua Glow and seal everything in while giving my skin's lipid barrier some reinforcement and love. I love this combination as it leaves my skin totally dewy and luminous without being greasy. Once every week or two, I use the Peach & Lily Super Reboot Resurfacing Mask, which degunks all my pores and dead skin cells and ensures my skin is free of any little bumps or uneven skin texture or skin tone; plus, it helps everything else absorb super well. Whenever my skin needs an extra boost of radiance or I have an event where I need a bit more "oomph" to skin, I use a sheet mask the morning of or the night before. And on my lips, cuticles and anywhere extra dry, the Peach & Lily Kbeauty Rescue Balm literally saves my skin. In the mornings, I'll always, always SPF, no matter what.
For makeup, some days, I go totally makeup-free with just the Kbeauty Rescue Balm on my lips. Other days, it's a little CC Cream, filled in brows, I underline my eyes, use a little eye shadow and then will usually also wear mascara, if I don't have lash extensions on. I typically leave my lips bare with just some balm or gloss on. I change up my makeup a lot, but these days, I've been using the Shangpree Crystal BB Cream, the Benefit Precisely My Brow Pencil, and have been playing around with a lot of eyeliners and eye shadows from Urban Decay and NYX Professional Makeup. I've been going to Ulta Beauty a lot for our Peach Party Tour, so I keep picking up various makeup products to test out.
What are your favorite Peach & Lily products?
I can't live without my Peach & Lily Glass Skin Refining Serum as it truly transformed my skin and keeps my skin looking so fresh, radiant and poreless. I also use the Peach & Lily Pure Beam Luxe Oil daily these days as it's getting colder, and this keeps my skin balanced and baby-soft.
What's one of your favorite makeup products?
I am loving the Shangpree Crystal BB Cream — it's so sheer and breathable, and yet the coverage is great! It looks like there's nothing on and people get surprised if I say I have BB Cream on.
Aside from your wallet and phone, what do you keep in your purse at all times?
My Peach & Lily Kbeauty Rescue Balm. I can't go a day without a good lip balm, and I love that this rescue balm is there for me for everything else, too! Cuticles, ashy knees, dry feet when I change from flats to heels, flyaways, rough spots — I even use sometimes to highlight around my cheeks.
What does beauty mean to you?
Anything that warms the heart. An authentic interaction, embracing your unique self, tough challenges that come with deep growth, a brilliant sunrise, my mom's warm laughter. There really is a lot of beauty to behold in life.
What advice would you give to your younger self, if you could?
Don't sweat the small stuff.
What's next for Peach & Lily?
We're excited to share more beauty curations and creations!
Read More:
Why We're Crushing On Caroline Vazzana — Former Fashion Editor and Kickass Fashion Influencer
Why We're Obsessed With Celebrity Hairstylist Justine Marjan and You Should Be Too
Why We're Crushing On Pose Star and Activist Angelica Ross
Read more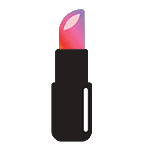 Back to top