Jean Baik Created a Makeup World Where Everything Costs $1
September 05, 2018
Makeup is life, sure, but once we spend all of our money on it, we have a bit of a problem on our hands. We can easily drop $50 at Walgreens or Target, let alone Sephora or Ulta — where we want to max out our credit cards the second we step inside. So when we heard that there was a new, buzzy makeup brand named Miss A where everything is $1 (yup, no ploys or hoops to jump through), we knew we had to learn more — specifically about the woman who founded it.
Keep reading to learn why Jean Baik started Miss A, what products she recommends purchasing if you're new to the brand and what beauty means to her.
What inspired you to start Miss A?
Five years ago when I started Miss A with my husband, the beauty industry was really taking off online through YouTube and social media. I watched beauty YouTube videos for hours a day, and that's when I really got interested in the beauty industry. But every time I would watch a tutorial, the makeup that was used was so expensive and you couldn't just go out and buy everything you saw or you would go broke! I wanted to start a company where everyone could buy from.
We think it's so cool that all of the products at Miss A cost $1! Can you tell us a little bit about how this came to be?
When we were starting Miss A, my husband (who has a background in retail and importing) told me that cosmetics have a huge mark up and you can actually make really good quality stuff for low prices. So we thought, "let's start a brand that offers good quality products but with minimal markup for consumers to enjoy!" There are a lot of " affordable" brands on the market now, but none that sell everything for $1 like we do. We wanted to stick to the $1 price point so it's easy for everyone to remember and to be unique. We don't have any third party retailers or distributors in between us and the customers so they are able to get the lowest price possible.
What moment in your career are you most proud of, thus far?
Miss A just made the Inc. 5000 list of fastest growing companies in 2018! Our entire team is so proud of this achievement.
What are some of your personal favorite products from Miss A?
My favorite products are the AOA Studio Sugar Lip Scrub, AOA Eyebrow Pencil and AOA Go Brow Mascara.
What does beauty mean to you?
To me, beauty means being confident in your own skin and also taking care of yourself inside and out.
What do you do for fun?
My husband and I love to travel. We try to get out and see different parts of the world whenever we can make time. If we have a business trip overseas to visit our factories or attend beauty expos, we always try to stop by a different country for a few days before returning home. Travel inspires me and helps relieve stress.
What's next for Miss A?
Our future plans for Miss A are to expand the AOA Studio product line with more amazing makeup for our customers! We are releasing about 4-6 new AOA Studio products every month for the next coming year, as well as opening more brick and mortar stores throughout Texas. Hopefully one day we will have Miss A stores all over the world. Although it has become an "online shopping" era, I've found that consumers still LOVE coming to the mall and experiencing Miss A in real life. Looking and touching all the products in person is a completely different experience than just shopping from your computer screen at home.
What advice would you give to your younger self, if you could?
Everything is going to be OK.
What does your everyday makeup and skin care routine look like?
I constantly battle with hormonal acne, so for skin care I've been trying out more natural products recently and they seem to be working well. I use a mild cleanser, lotion and of course SPF! For makeup, unless I have a meeting or event, I keep it super simple with BB cream or cushion foundation, eyebrow mascara, cream blush and lip gloss. I've been really into "dewy" makeup looks these days!
Read More:
Why We're Crushing On Justine Sweetman, Freelance NYC Makeup Artist
The Best Beauty Podcasts You Should Subscribe To Right This Minute
Raven Gates Reveals All...About Sharing Makeup On The Bachelor
Read more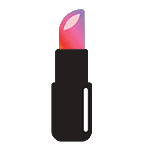 Back to top