#WCW: Why We Love Model Camille Rong
May 16, 2018
The beauty world is truly remarkable — full of creatives, dreamers and doers of all kinds. Recently, we had the pleasure of working with model Camille Rong (peep her work here). Her infectious, positive energy, fire instagram and immense talent on set made it pretty obvious that we needed to hear more about her story. Ahead, find out how Rong got into modeling, her favorite makeup products and what beauty means to her.
How did you get into modeling?
I grew up flouncing around in dress-up gowns, watching ANTM and dreaming of becoming a model one day. It was always such a mysterious industry to me. I just never knew how to get into it and discouraged myself as not good enough. Almost two years ago, I was scouted and signed to MSA, now STATE. I couldn't believe it when my agent approached me, I started laughing and almost fell over! It was three days into a music festival, and I was so sweaty, tired and hoarse from running around the grounds with my friends, screeching along to all of our favorite artists. Also fun fact, my now-BFFL was also scouted the same day!
What's something a lot of people don't know about you?
My blood type, I suppose; I don't even know it. Also a lot of people don't immediately see that I'm Chinese, which disappoints me because I LOVE my Asian culture.
What's your daily makeup/skincare routine like?
Makeup: Minimal, never without highlighter and brushed brows. Maybe a fun pop of color or lil twist on my eyes if I'm feelin spicy 😜🌶
Skincare: Quite extensive, or non-existent because I'm such a lazy bean. However, most days I wash my face with a gentle cleanser morning and night, follow up with a moisturizer and eye cream or a slather of Vaseline on my eyes and lips and face oil, masks and peels if I'm feeling particularly drab. I love talking skin care.
Aside from your wallet and phone, what do you keep in your purse at all times?
Lip balm, notepad/journal, my hotdawg pen. I also love to leave both my wallet and phone behind, when I can get away with it.
What does beauty mean to you?
True beauty to me is being comfortable with yourself. Finding and highlighting your inner radiance, animus, charms and features. I think it's so beautiful when people have found their unique thing/look, that they do so well, and/or just feel comfy and confident in. That energy is infectious!
What do you do for fun?
I love going outside, being active, practicing a new and totally useless skill (me and one of my friends recently took up an interest in Morse code), making stupid little videos with my friends and window shopping (fav spots being Sephora, any clothes store and Whole Foods!) or just walking around anywhere.
What are some of your favorite makeup products of all time?
My first experience with makeup ever was a makeup set from Lancôme, and ever since then I've been obsessed with Définicils and their Juicy Tubes. I geeked when the Juicy Shakers came out! Another favorite of mine is the Fenty shimmer stick in Trippin, because it's so glowy, buildable, seamless and is a cutesy coraly flush.
What advice would you give to your younger self if you could?
Be positive, set attainable goals and be happy with myself as I am.
Read More:
#WCW: Entrepreneur and Beauty Guru Christen Dominique
#WCW: Wende Zomnir, Our Favorite Urban Decay Girlboss
#WCW: Kirsten Carriol, Founder of Instagram-Famous Lanolips
Photo Credit: Chaunté Vaughn
Makeup by Justine Sweetman 
Hair by Andrita Renee 
Read more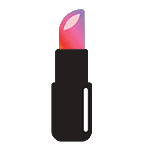 Back to top