Fill 'Er Up! YSL Created a Beauty-Inspired Gas Station in the Desert
April 12, 2019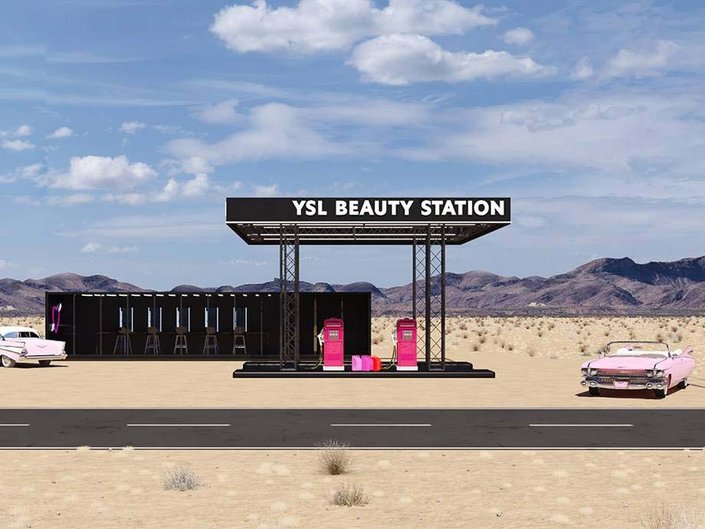 Those of you lucky people headed to the desert this weekend surely have an extensive to-do list that probably goes as follows: getting a great spot to hear your favorite music artist, scoping out the best food truck items and 'gramming all day, every day. If you're a beauty-loving festival attendee, there's another item to add to your list: the YSL Beauty Station. You'll recognize the first-ever pop-up shop by the towering lipstick sign, open-topped cars, tour bus and hot pink gas pumps. It may look like a gas station, but it's far more glamorous.
Step into the brand's pop-up shop (located right behind the YSL Beauty Station) to check out best selling YSL Beauty products. You'll find four different areas of the pop-up, all of which are devoted to different products or experiences. There's a section devoted to the Touche Éclat Face Highlighter Pen and another for Rouge Volupté Shine Conditioning Lip Color and Volupté Plump-in-Color. For festival makeup ideas, check out the section devoted to Palm Springs-inspired beauty looks created by YSL Global Beauty Director Tom Pecheux. Finally, there's the opportunity to customize your favorite YSL lipstick so that you don't lose sight of it over the long weekend.
Make sure your phone is charged before this experience because there are plenty of #content opportunities. Don't forget to check out the brand's interactive experiences like a makeup-filled vending machine (the dream, right?) and a virtual mirror in which you can try on over 50 shades of product. The YSL Beauty Station is located along Route 111 in Cathedral City, California — just note that you'll want to have your gas tank filled up ahead of time.
Pop-Up Hours:
April 12: 3pm – 8pm
April 13 : 10am – 8pm
April 14 : 10am-8pm
Read More:
3 Ways to Use NYX Glitter Goals Liquid Eyeshadow to Create Festival-Ready Looks
5 Lip Palettes You Can Mix and Match to Your Heart's Content
Your New Spring Fragrance, Found!
Read more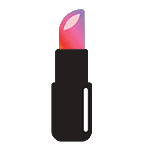 Back to top