5 Beauty Products That Will Make You Feel All Sorts of Eco
September 10, 2018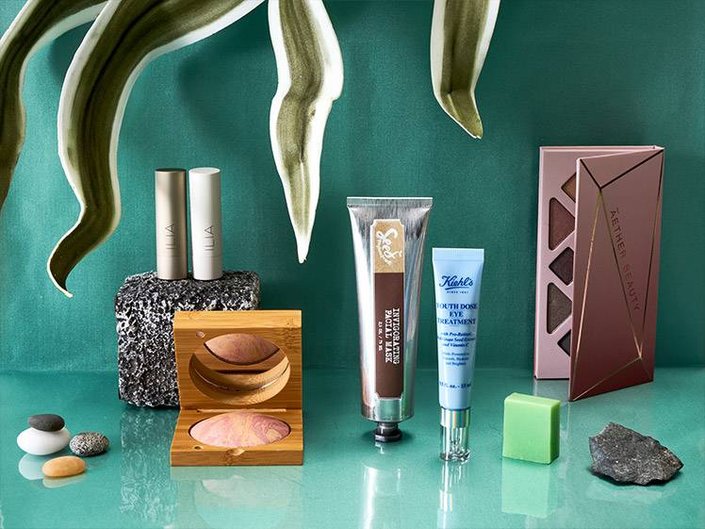 Chances are you've heard the words "eco" and "zero-waste" thrown around quite a lot recently — we have too. Even though all the talk can be slightly overwhelming or intimidating at times, it's actually not so scary at all. In fact, if you're a self-proclaimed makeup hoarder like we are, being more conscious about your purchases or learning how to properly recycle your beauty products is a step in the right direction.
In short, the mission of environmentally friendly products is quite straightforward. It's all about creating products that have both the customers and environment in mind when formulating new products. Eco-conscious brands also look for ingredients that are good in the long-term for the environment, instead of just in the present.
Ahead, we've rounded up five eco-friendly beauty products you need to keep on your radar.
Compostable Paper Bottle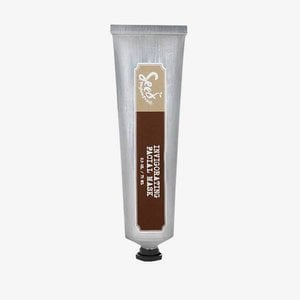 1 / 5
Compostable Paper Bottle
Seed Phytonutrients Invigorating Facial Mask, $40
If you haven't heard of Seed Phytonutrients, the time is now. One of the brand's purposes is to be a leader in environmental sustainability. To take charge, Seed created their shower-friendly paper bottles that are both recyclable and compostable.
Highlighter That'll Leave You Daydreaming Of Summer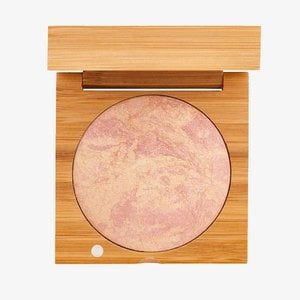 2 / 5
Highlighter That'll Leave You Daydreaming Of Summer
Antonym Certified Organic Baked Highlighter in Endless Summer, $38
Everything from Antonym Cosmetics is made using bamboo, making it sustainable and a chic addition to your Instagram feed. We're particularly obsessed with this highlighter because it basically doubles as a work of art and adds a warm glow to your complexion.
Highly-Pigmented, Zero-Waste Eyeshadow Palette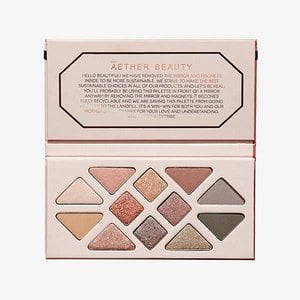 3 / 5
Highly-Pigmented, Zero-Waste Eyeshadow Palette
Aether Beauty Rose Quartz Crystal Gemstone Palette, $58
Behold: one of the first-ever zero waste eyeshadow palettes you're going to fall in love with. This palette is sustainably packaged — all you have to do is take out the eyeshadow pans and elastic to make it recyclable.
Recycle and Be Rewarded for Doing So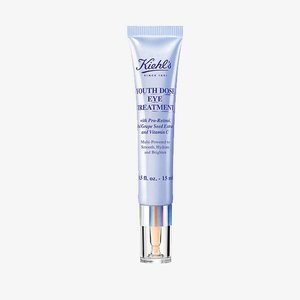 4 / 5
Recycle and Be Rewarded for Doing So
Kiehl's Youth Dose Eye Treatment, $39
When you empty your container of anti-aging eye cream, bring it into a Kiehl's store near you so the brand can properly recycle it. The best part is you'll be rewarded for doing so! One empty container equals one stamp and 10 stamps equals a travel-size product. It's a win-win.
Solid Bars Your Skin Will Love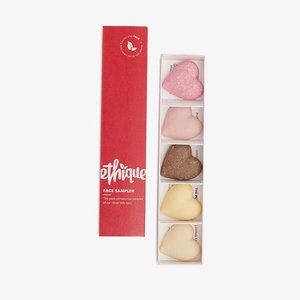 5 / 5
Solid Bars Your Skin Will Love
Ethique Face Sampler, $18.50
Ethique is beloved for their solid bars, which are made of pure ingredients and formulated for a variety of skin types and uses. They're also packaged with biodegradable ingredients, making them kind on the environment. Right now, we're crushing on the brand's face sampler because you get to try out their bestsellers, which are packaged in a box that resembles a box of chocolates.
Read more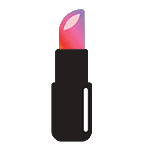 Back to top