The Best Blush and Highlighter Pairings According to Beauty Editors
October 05, 2018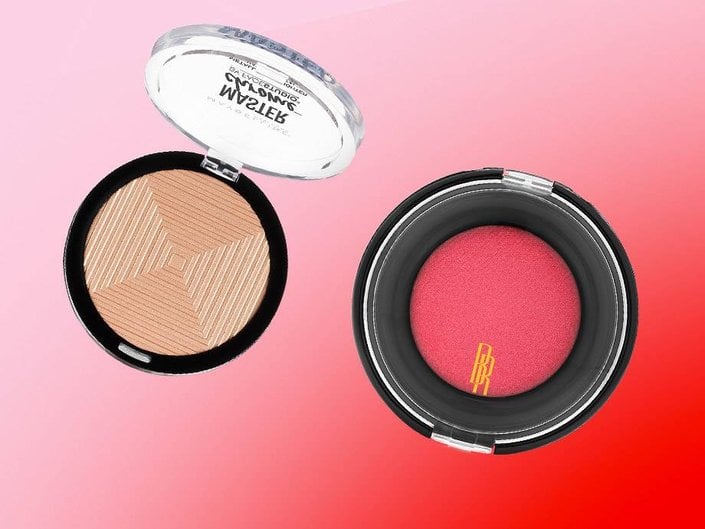 Applying a full face of makeup is similar to baking a cake — why else are there so many baking-related makeup products?! You follow a recipe and end up with a look that works for you. If foundation is the batter and brows are the essential spices, we like to think of blush and highlighter as the icing and sprinkles on top. It's the little something you don't necessarily need, but without it, the cake just isn't the same. And just like certain toppings don't pair well, the same goes for blush and highlighters. The right blush and highlighter combo will give you that fresh-from-vacation warmth, while the wrong one will leave something to be desired. We asked our beauty editors to spill the beans on their favorite blush and highlighter combos ahead — you might just be inspired to create your own (or steal one of theirs!).
Alanna Martine Kilkeary
1 / 4
Alanna Martine Kilkeary
NYX Away We Glow Drops in Glazed Doughnuts + Urban Decay 24 Hour Blush in Fetish
I'm a die hard blush lover: always have been, always will be. The UD 24 Hour Blush will always be my favorite, not only because it lasts literally for ages but because the color payoff is totally outstanding. When I add the NYX Away We Glow Drops, the blush color stands out even more and creates this bubblegum drop finish that will add a wash of youth and color to the cheeks in an instant. Try this once, and you'll find your new favorite match — it's truly addicting.
Dawn Davis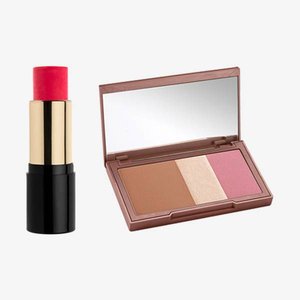 2 / 4
Dawn Davis
Lancôme Teint Idole Blush Stick in Pink Flush + Urban Decay Flushed Palette in Nooner
I'm all about layering powders over creams — I think the final look is more like real skin, and it definitely helps with staying power. This creamy blush stick looks natural, doesn't settle into pores and lasts all day. I apply it with a cream blush brush, and then I dust the highlighter from the Flushed palette on top. It helps set the blush and gives just enough glow without looking like a neon sign that says "I'm wearing highlighter."
Marisa Petrarca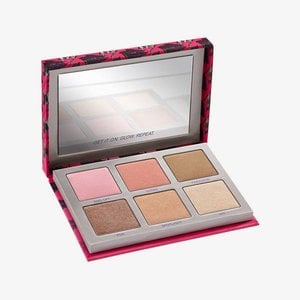 3 / 4
Marisa Petrarca
Urban Decay Sin Afterglow Highlighter Palette in Score + Sin
The Urban Decay Afterglow Palette turned out to be a trusty staple in my makeup collection. One of the reasons why I love it is because I can pair the palette's "Score" blush with "Sin" highlighter to give my complexion warmth and illumination. Since I'm a bit lazy when it comes to my morning makeup routine, having both of these shades in a handy palette makes it easier than sifting through my overflowing makeup bag. Plus, there are other options for when I'm feeling adventurous.
Tembe Denton-Hurst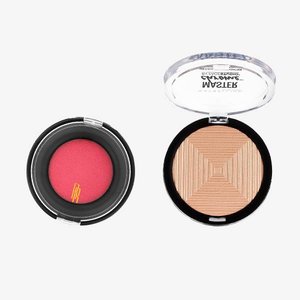 4 / 4
Tembe Denton-Hurst
Maybelline Master Chrome in Molten Gold + Black Radiance Artisan Color Baked Blush in Raspberry
This has been my go-to pairing for the past year or so, and I have no plans to give it up any time soon. The Black Radiance Blush is one of my favorites and is stunning on deeper skin tones. Raspberry is a deep and vibrant purple-pink shade that warms up my skin and adds to the glow of the highlighter. The product can be intense, so I only use a little — but just a hint of color is enough to get the full effect. It pairs perfectly with Maybelline Master Chrome, a gold shade with enough highlighting power to be seen from across the room. I use a light hand with this too and wet my brush before applying. It gives me a serious glow without being over the top, and looks like I'm glowing from within. Combined, they're an unstoppable pair, and have earned me endless compliments over the years.
Read more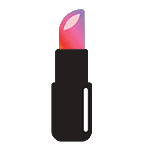 Back to top