How to Use an Eyebrow Pencil Like the Pros
September 13, 2022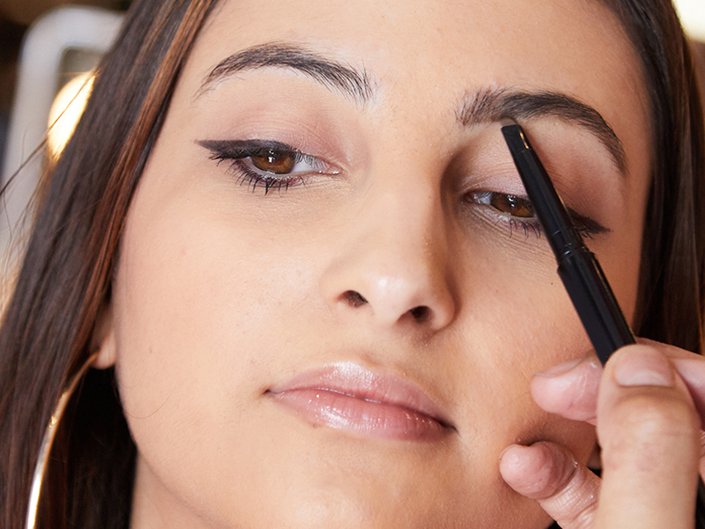 An eyebrow pencil may be the answer to the arches of your dreams. Whether you're just looking to shape them a little or build your brows from the ground up, the makeup bag staple can handle it all. We spoke with Joey Healy, celebrity eyebrow specialist, for his expert tips on how to fill in your brows at home. His expert insight, ahead.
Step 1: Create a Brow Roadmap
The first step in filling in your arches with an eyebrow pencil is to create a "brow roadmap," or the areas of your brow in which you'll be filling in with a tweezer and a pencil.
The three key points of your brow, says Healy, are the "front" of the brow (the side closest to your eye), the "arch" and the "tail."
"You can determine the front of your brow by aligning the tweezer from the bridge of your nose to your brow bone — and then make a tiny mark where they meet," he says.
To determine where the tail will end, align the tweezer from the corner of your nose closest to the brow you're working on to the outer corner of your eye. Then, use this imaginary line to mark where your tail should end."
As for the arch? "You want the arch to be two-thirds of the way out from the front."
Keep in mind that you don't want to create "any hard outlines," which Healy says works for a drawing, but not your brows, otherwise they may look too harsh. Insead, make a really fine mark with your eyebrow pencil and don't worry — practice makes perfect.
Step 2: Fill
Once you've created a brow roadmap, you can begin filling in. "Within the guidelines, use small pencil strokes in sparse areas, and use your spoolie to brush to blend out harsh lines and create an even appearance," says Healy.
The pro recommends using a light hand and "starting with a lighter shade and building up the product," so that it doesn't appear too dark — unless that's the vibe you're going for.
Not sure which eyebrow pencil to purchase? Keep scrolling for four editor favorites, ahead.
This dual-ended tool packs a punch with an eyebrow pencil on one end for definition and shape and powder on the other to deliver a smooth, matte finish.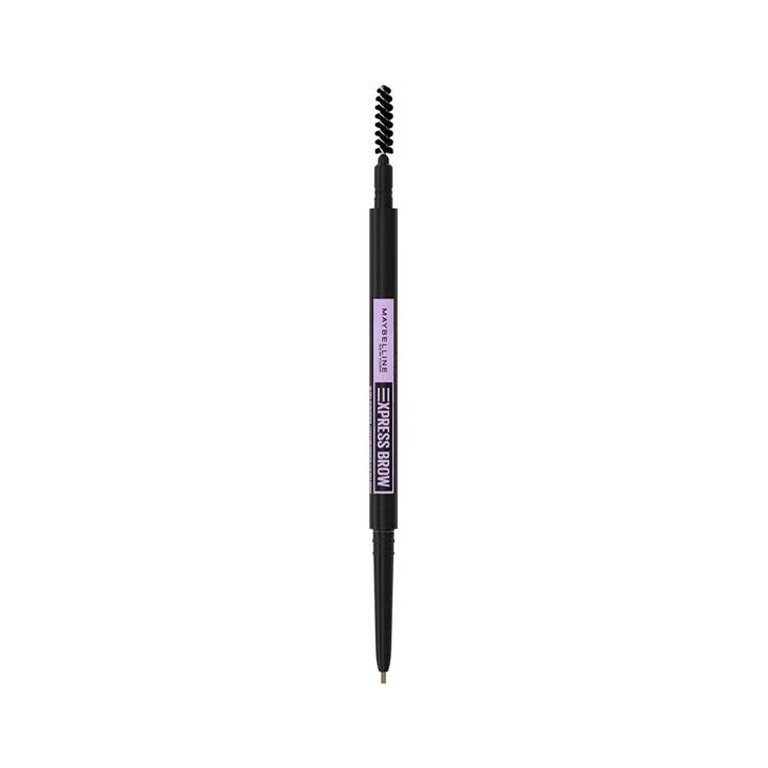 This formula boasts an ultra-skinny tip that can replicate the look of the finest brow hairs, making it a great option for those seeking a natural look.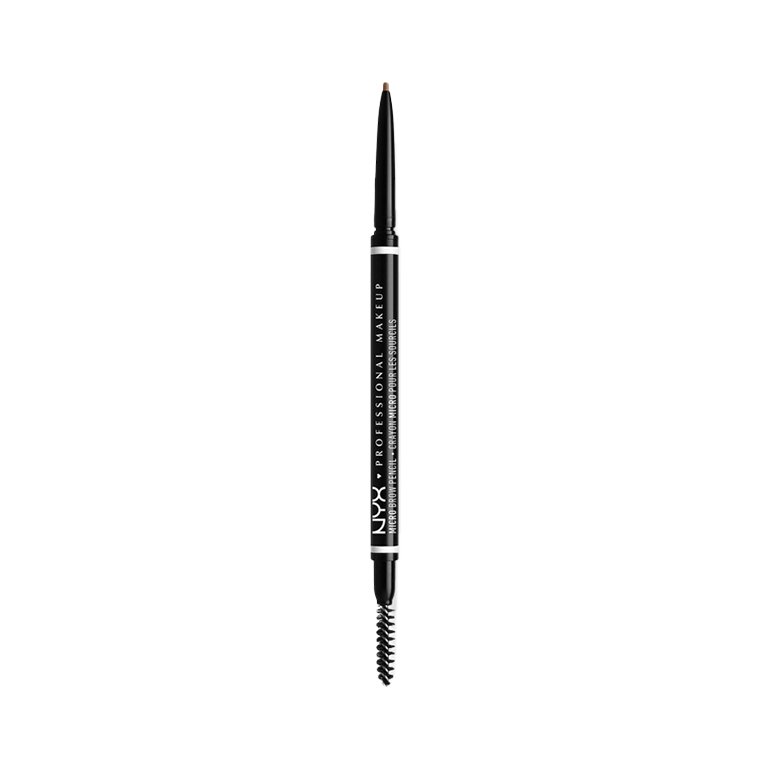 If you like the NYX Professional Makeup option, but want a few extra shades to choose from, this L'Oréal Paris is another great choice featuring a retractable pencil and a built-in spoolie.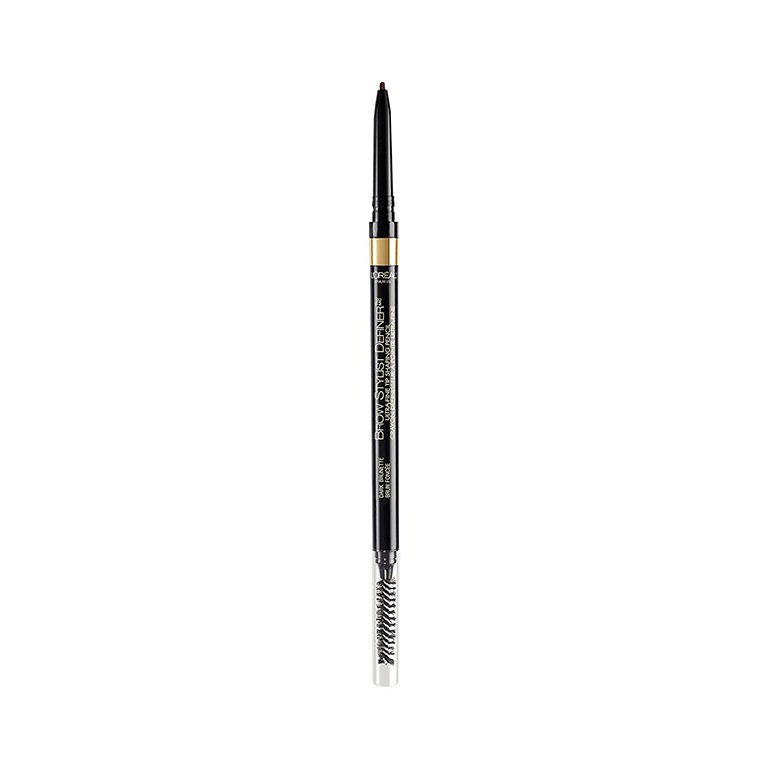 This waterproof formula features a triangular "wedge" shape to shape your brows to perfection. You can use the "narrow edges for outlining, broad sides for filling and a pointed tip for more detailed work," says the brand.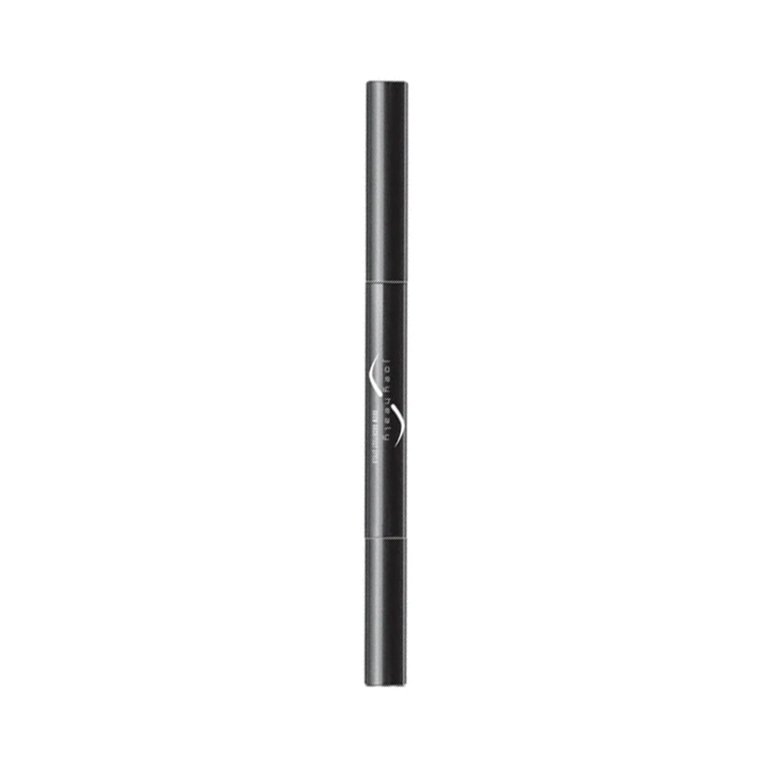 Photo: Chaunte Vaughn
Read more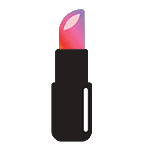 Back to top