A Comprehensive Guide to Every Eyebrow Trend to Keep on Your Radar
October 01, 2021
Eyebrow trends come and go, but at least for right now, the brow styles below are having a moment. There are so many popular brow looks right now, we had to round them all up in one spot so that we could keep track of them all. Before you book your next threading appointment or pick up your tweezers, scroll down and get inspired.
Fluffy Eyebrows
Unruly brows aren't a new trend and have actually been the reigning brow style for quite some time — the fluffier the better. If you don't have enough brows to fluff, take notes from beauty vlogger Amanda Ensing, who uses the Urban Decay Brow Blade Ink Stain + Waterproof Pencil, a dual-ended pen with a marker for precise strokes and a pencil for filling-in.
Colorful Eyebrows
Lavender, pink, blue — it doesn't matter, colored brows are in. You get extra points for matching them to your eyeshadow, lips and hair for a completely monochromatic look.
Ombre Eyebrows
The key to ombre brows is getting the shading right. The inside of the brows are lighter and gradually get darker towards the tails. This style pairs well with more airbrushed and glam makeup looks.
Bold Unibrows
Yup, that's right — unibrows are here, and hopefully to stay. The look is all about bold expression and the opposite of fitting in, so ditch the wax strips. Go even bolder by adding glitter to bring even more attention to your statement brow. We're partial to
Tood BioGlitter
.
Bleached Eyebrows
This brow trend is perhaps the most daring of them all.
Bleached brows
take commitment, but if you strive for an editorial look that might get you asked if you're a model by a complete stranger, then this is it.
Read more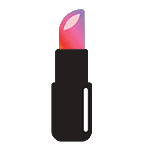 Back to top