I Tried the NYX Dip, Shape, Go! Longwear Brow Pomade, and It Didn't Budge
June 30, 2020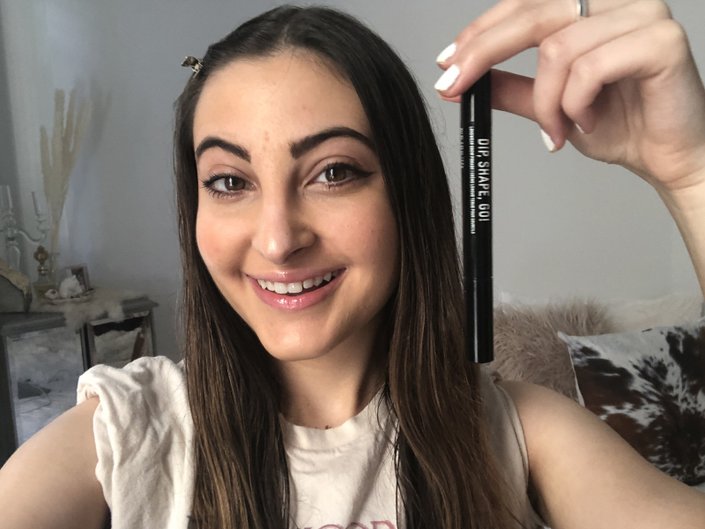 As a bold brow lover, I've tried almost every brow product out there. Pomades, pencils, powders — you name it, it's been on my brows. I take my filled-in high arches very seriously, and for a brow product to become a staple in my routine, I require a lot. It has to be pigmented, convenient, last all day and be easy to apply. So, when NYX Professional Makeup sent me the new NYX Professional Makeup Dip, Shape, Go! Longwear Brow Pomade a few weeks ago, I knew I had to give it a go to see if it lived up to my high-(eye)brow standards.
When I first received the product, I have to admit I was fascinated by the simple dual-ended tube design. One side contains a pot of brow pomade, while the other has a mini dual-ended angled brush applicator and spoolie. I have to say, I was pretty impressed with this because it really has all the tools you need in one compact product. Convenient? Check.
Next, I tested the pigment. I went with the shade Brunette, which blended into my brow hair nicely, but I also realized I could have gone a shade deeper if I wanted more dimension. I think the lighter brunette shade suited me better for right now with summer approaching anyway, so I went ahead and picked it up with the angled brush to apply.
Let me tell you, a little goes a long way here. The pomade is very thick yet pretty flexible when you drag it along your brows. I liked that I was able to only grab enough of it to fill in the areas of my brows that I wanted to — it definitely wasn't overwhelming or messy. I also found that the spoolie was my favorite part of the tool all together. It made it extremely easy and comfortable to brush the pigment right through my brow hairs with zero clumpy spots. Highly pigmented and easy to apply? Check, and check again.
My final test was to see how long my bold brows lasted. The package claims that the formula will remain smudge-proof for hours on end — and boy, they're not lying one bit. Throughout the day my brows stayed intact from when I went out grocery shopping in the morning (wearing a mask and sunglasses in the heat, I might add), to a socially-distant activity in Central Park during the afternoon. By the time I was ready for bed, I found myself wiping off the product with a makeup wipe with ease, and it looked like the amount of product I put on came off in that one fell swoop — I hadn't lost a drop of it throughout my sweaty, late spring day.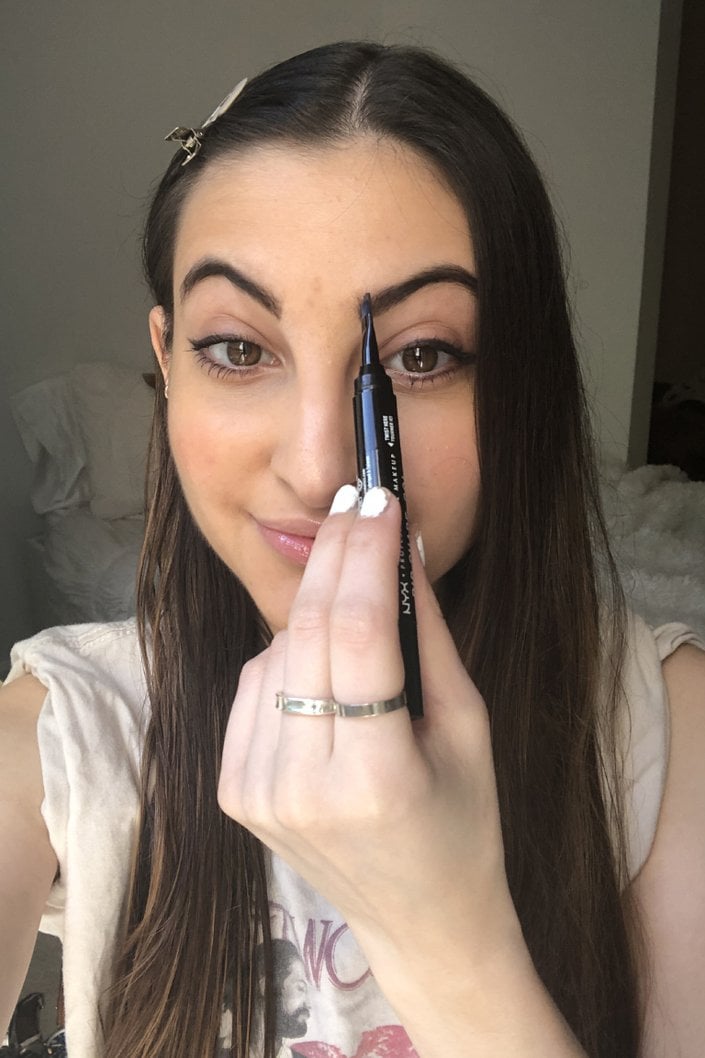 Final Thoughts
If you love a bold brow, I would absolutely recommend Dip, Shape, Go! It's everything you need in a brow product, thanks to the easy to use angled brush, spoolie and pomade, and it will give you the shaped, defined and bold brows you love. It certainly has for me!
Read more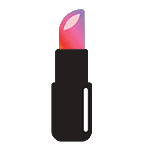 Back to top