Beauty Q&A: What Is Brow Mapping?
January 04, 2022
Ever since the start of the COVID-19 pandemic, we've been on the hunt for tips and tricks to keep our brows well-maintained at-home. While scrolling through Instagram (our unofficial beauty bible) we stumbled upon this video (and many like it) of people drawing elaborate grids on their faces to map out their eyebrows to achieve a precise shape.
It made us wonder, is brow mapping a pro-approved technique and does it really work? To help us figure it out, we tapped the celebrity brow expert Joey Healy. Find out what he thinks about brow mapping, ahead.
What Is Brow Mapping?
"Brow mapping is when an elaborate grid is drawn upon the upper part of the face with either a fine eyebrow pencil or thread dipped in color to mark out key points in the face," says Healy. "Its purpose is to ensure extreme brow symmetry."
While symmetry should be a priority when shaping your brows, it shouldn't be the first priority. "I have other priorities, like the thickness of the brows or if they have a fluffy spirit to them," he says. When you put symmetry above everything else, Healy says that it can actually lead to other mistakes. "Brow mapping relies on symmetry to a fault, but the face is not symmetrical."
There are other things that need to be taken into account when shaping brows (such as asymmetrical hair growth, the muscles of your face, scars or beauty marks) that brow mapping doesn't consider.
Should You Try Brow Mapping?
Brow mapping can give you a good guideline, but it doesn't need to be so precise. "Sometimes I'll take a brow brush and make an invisible line from the corner of the nose to the corner of the eye to make sure that they end in the same place," says Healy. "I definitely use my tools to check my line work, but I'm not making an entire grid on the face."
How to Upkeep Your Brows at Home
When caring for your brows at home, Healy says that your job isn't to be so technical. Leave the precise details to the professionals and focus on light maintenance. "Take away hair from the obvious area around the brow bone, dead center of the brows, the forehead, the temple, the upper eyelid and the bridge of the nose," he says.
"These are the safe zones to make sure that you're maintaining your brows without getting into this technical grid that can really throw you off," Healy adds. Once you've removed the obvious strays, fill in your brows and go back in and take away any hairs that don't belong in your typical shape. "This helps clarify if something doesn't really belong when doing your last bit of maintenance."
Read more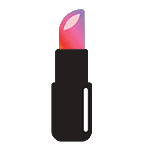 Back to top