Beauty Q&A: What Is Brow Mapping?
November 29, 2022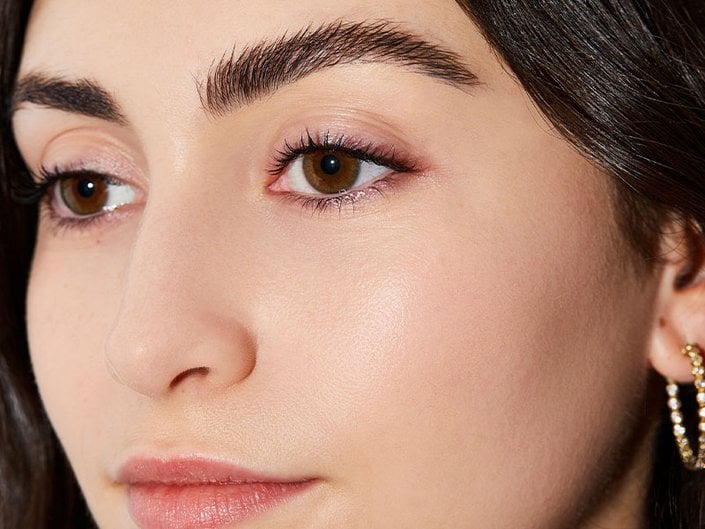 We don't know about you, but we're always on the hunt for tips and tricks to keep our brows well-maintained at-home. It's not always feasible to rush to the salon when they get unruly, but it can also be intimidating to take a set of tweezers to your face.
While scrolling through Instagram, one of our go-to destinations for beauty tips, we stumbled upon this video (and many like it) of people drawing elaborate grids on their faces to map out their eyebrows to achieve a precise shape.
It made us wonder, is brow mapping a pro-approved technique and does it really work? To help us figure it out, we tapped the celebrity brow expert Joey Healy, as well as Nicky Cayot, esthetician and owner of Nicky C. Artistry. Find out their thoughts on brow mapping, ahead.
What Is Brow Mapping?
"Brow mapping is when an elaborate grid is drawn upon the upper part of the face with either a fine eyebrow pencil or thread dipped in color to mark out key points in the face," says Healy. "Its purpose is to ensure extreme brow symmetry."
Cayot defines brow mapping as "a technique that is used to outline the brows using your facial features." According to Cayot, the method helps to create a shape that's complementary to your unique face "while creating better symmetry between both brows."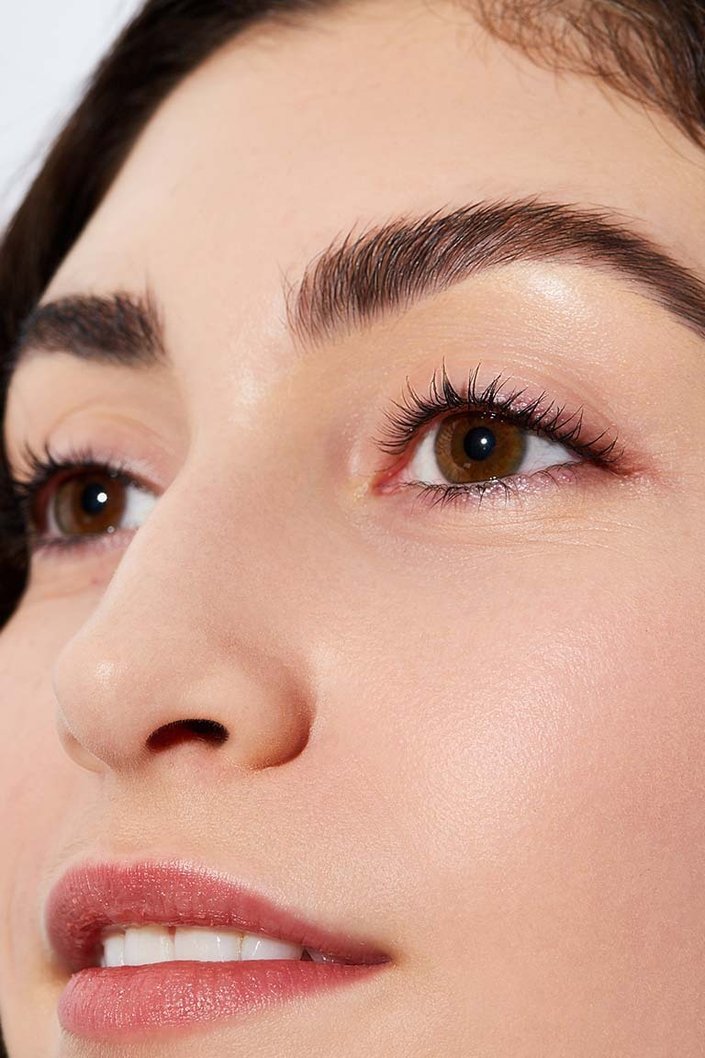 How to Map Your Eyebrows
There are three main points along each of your brows that you'll want to focus on when drawing your grid. You need a straight tool to get started, such as a tweezer or a makeup brush. First, establish where your brows begin. "Using your brush or tweezer, find the outer corner of your nose and angle up to the inner corner of your eye," advises Cayot. Repeat this with both brows and these will be your first lines.
"The second point would be where your arch should be," she says. To determine this, take your tool to the indent above each nostril and angle it directly across the center of your eye. Where it crosses your brow is where your arch should be.
"The last point would be where the end of the tail should stop," says Cayot. "Using that same notch on your nose, angle your brush or tweezer to the outer corner of your eye."
Though not quite as detailed as the grid in the Insta video, this should give you a basic map to follow when shaping and grooming your brows.
Benefits of Brow Mapping
Anyone who lived through the early aughts has at least one over-plucking horror story. Brow mapping is a handy tool to help give you some guidance, especially if you don't regularly maintain your own brows.
"Mapping your brows could help avoid any over-waxing or tweezing," explains Cayot. "It acts as a 'guideline' for hairs that can be removed and also shows areas of the brows that need some more growth. It could be argued that brow mapping is a foolproof way to obtain a shape that suits your exact facial structure." We can't argue with the appeal of a customized brow look that suits our unique face shape.
Can You Map Your Own Brows?
While brow mapping can be done by a professional, Cayot enthusiastically recommends trying it at home, too. "Brow mapping can absolutely be done at home and is greatly encouraged by me to my clients to avoid any over tweezing in between appointments," she says.
Should You Try Brow Mapping?
Brow mapping can give you a good guideline, but it doesn't need to be so precise. "Sometimes I'll take a brow brush and make an invisible line from the corner of the nose to the corner of the eye to make sure that they end in the same place," says Healy. "I definitely use my tools to check my line work, but I'm not making an entire grid on the face."
While symmetry should be a priority when shaping your brows, it shouldn't be the first priority. "I have other priorities, like the thickness of the brows or if they have a fluffy spirit to them," says Healy. When you put symmetry above everything else, he says that it can actually lead to other mistakes. "Brow mapping relies on symmetry to a fault, but the face is not symmetrical."
There are other things that need to be taken into account when shaping brows (such as asymmetrical hair growth, the muscles of your face, scars or beauty marks) that brow mapping doesn't consider.
How to Maintain Your Brow Upkeep at Home
When caring for your brows at home, Healy says that your job isn't to be so technical. Leave the precise details to the professionals and focus on light maintenance. "Take away hair from the obvious area around the brow bone, dead center of the brows, the forehead, the temple, the upper eyelid and the bridge of the nose," he says.
"These are the safe zones to make sure that you're maintaining your brows without getting into this technical grid that can really throw you off," adds Healy. Once you've removed the obvious strays, fill in your brows and go back in and take away any hairs that don't belong in your typical shape. "This helps clarify if something doesn't really belong when doing your last bit of maintenance."
Cayot echoes Healy's advice. "The best advice I can give to anyone who wants to maintain their eyebrows in between appointments would be to remember that less is more," she says. "Focus on the super obvious hairs that you know could be removed and when in doubt leave it alone!"
Our Favorite Brow Products
Check out these basic brow products to help get you started with brow mapping and maintaining your brows between trips to the salon.
This three-in-one eyebrow tool is the only brow product you'll ever need. It combines a spoolie brush to groom, a pencil to fill in and a liquid micro-liner to shape with precision. We especially love how the ink tip allows you to create super realistic hair-like strokes. Use this to perfect your brows once you've tweezed according to your brow map.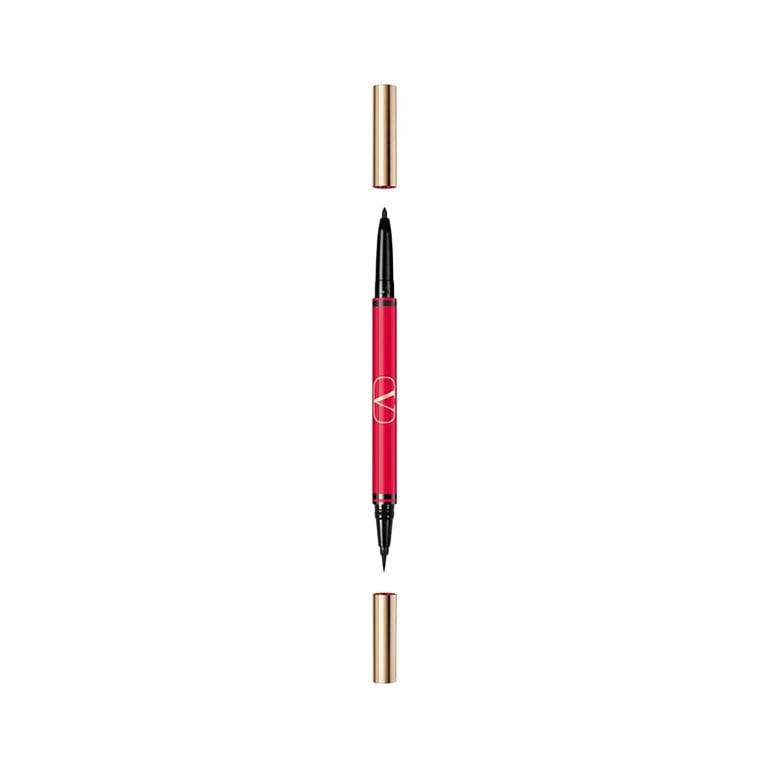 For a longwear option, try the Maybelline New York TattooStudio Waterproof Eyebrow Pencil. This pencil offers up to 36 hours of transfer-proof, smudge-proof pigment. There's also a spoolie brush on one end so that you can shape your brows before and after filling them in. This is the perfect choice for you if you find yourself always on the go. It's guaranteed to last regardless of what your day (or night) has in store.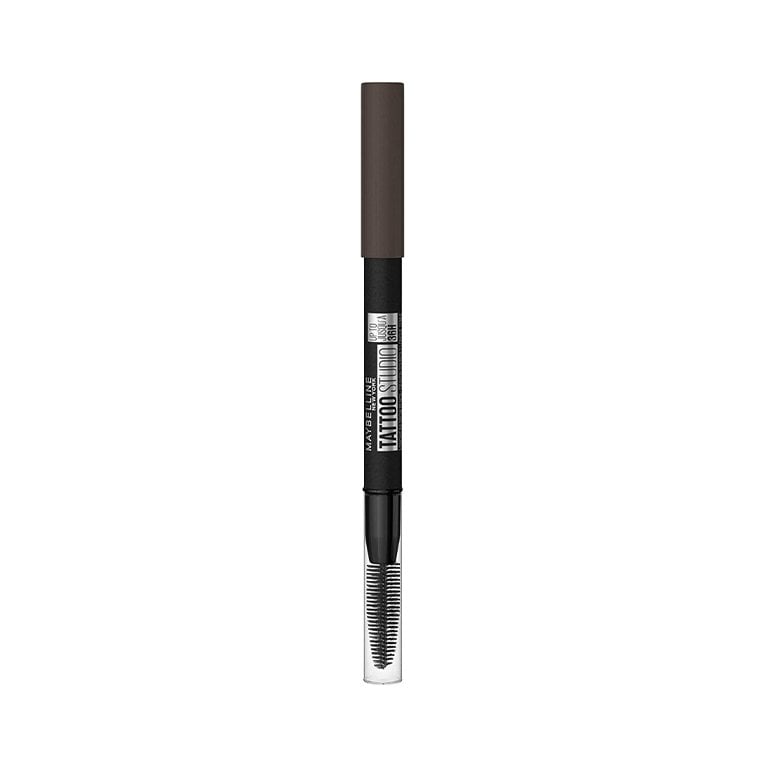 Maybe you prefer the no-fuss, easy-to-use convenience of a brow gel. We like the NYX Professional Makeup Thick It Stick It! Brow Gel. It comes in an eight-shade range, so you should be able to find the one that best matches your hair color. Just swipe it across your brows with the applicator brush and build up to your desired level of pigmentation. You'll have enviably full-looking brows in no time.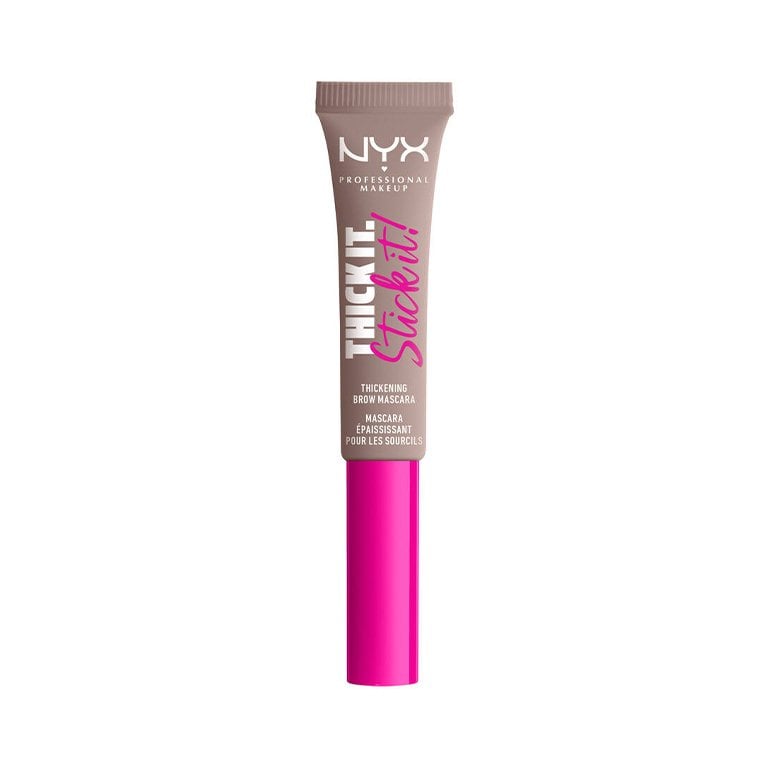 A tweezer in a fun color like this one is essentially an accessory. The angled tip is specially designed to work most effectively against your brow bone and allow you to get every hair you're aiming for — even the stubborn ones. You can also use its straight edge as the ruler when sketching your brow map. Just remember to clean it after each use!
Read more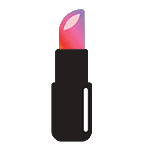 Back to top