Dark Circles Don't Stand a Chance Against This $9 Concealer
February 18, 2020
My dark under-eye circles are needy. Needy to the point that throughout my whole teen-to-early-adulthood life, I've had to use a separate, designated concealer — different from the formula I'd use to hide discoloration or blemishes on my face — for them. My special under-eye concealers have ranged from formulas with a salmon-pink undertone to thick consistencies and blue-canceling pigments, but no matter how many I've tried, I could never use these on the rest of my face. Was there a concealer out there that could blend nicely anywhere onto my face and brighten my dark under-eyes? The answer was no until the new NYX Professional Makeup Born to Glow Radiant Concealer landed on my desk. 
Unlike other dark-circle-canceling concealers, Born To Glow! does not have a particular undertone or especially thick pigmentation. Instead, this formula comes in a whopping 24 shades that have a micro-pearl-infused finish that gives the skin radiance wherever you choose to use it. It won't make your skin appear shiny, which made me feel good about using it on blemishes, but the formula seemed to be luminous enough to brighten my under-eye areas. 
When I first applied this product, I fell in love with the formula almost immediately. It's lightweight and buildable but not messy, which allows you to really work it into any crevice on the face. The best part is that it accomplished what it promised — it instantly brightened my skin and was able to hide my dark circles, thanks to the luminosity in the micro-pearls. It also provided nice coverage to discoloration and blemishes on the rest of my face, which I was especially stoked about. My other favorite part about this concealer was the puff applicator, which made under-eye application a total breeze. It's quick, precise and comfortable, and I didn't need to take the extra step of squeezing it out onto my hand to apply.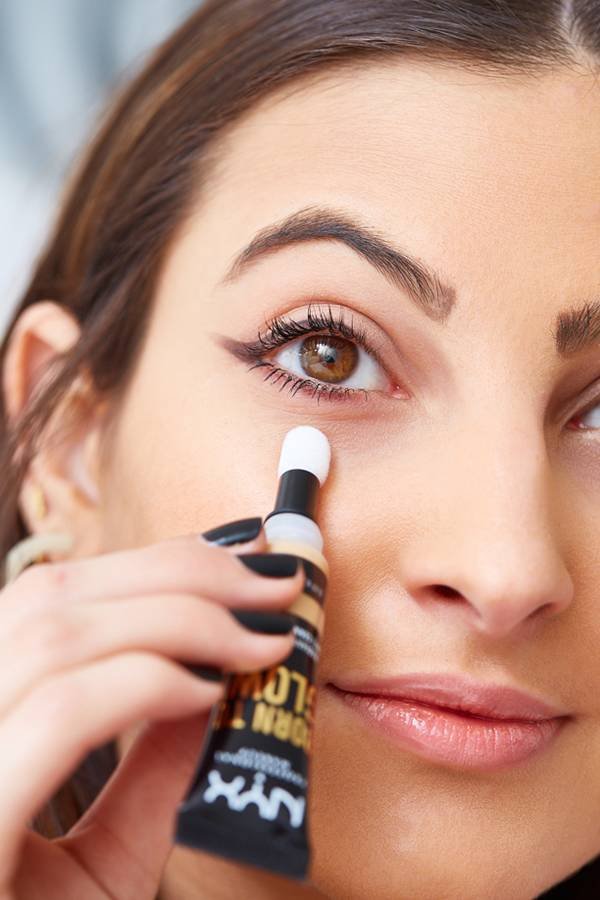 Final Thoughts
Did I finally find a concealer that I can use on my dark circles and the rest of my face? You bet I did. I'm extremely impressed with this formula — from the shade selection to its brightening abilities and buildable coverage. I can finally kiss that separate under-eye concealer goodbye, making my makeup bag more compact and my dark circles a lot happier. 
Read More:
The Best Full-Coverage Concealer Pots
11 Products That Will Give You the Glowing Skin of Your Dreams
We Love These Natural Hair Instagram Accounts and You Will, Too